recognition
Awards & Prizes
---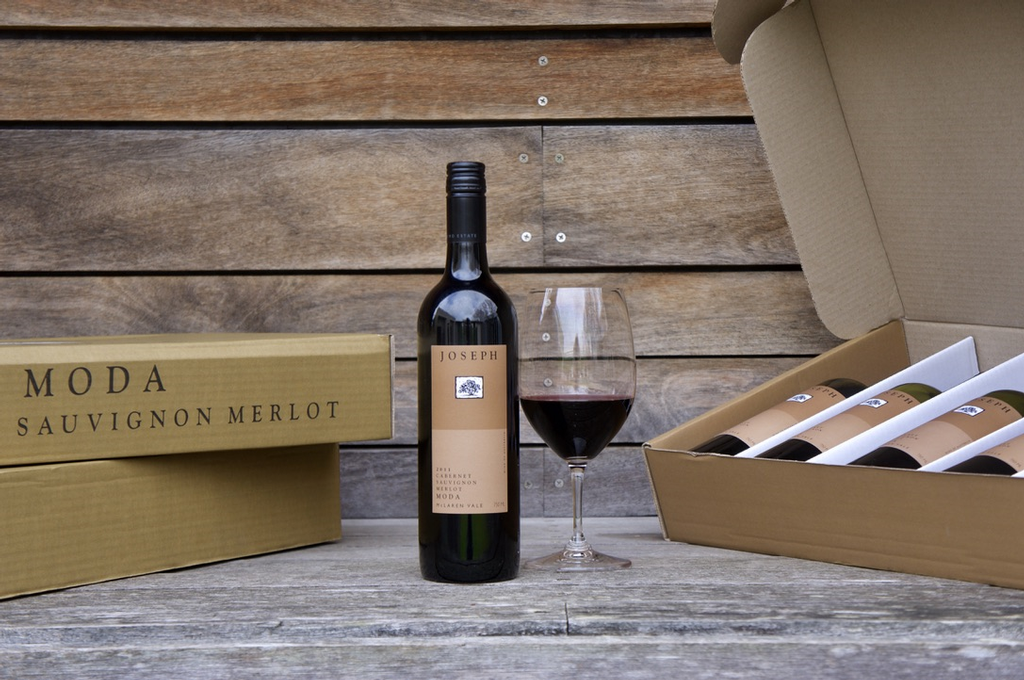 The Real Review
2021 Moda Cabernet Sauvignon Merlot
Opaque ruby red. Christmas cake spice, cassis and vanilla notes flood the senses. The palate is saturated with blackberries, vanilla and inky tones, it's incredibly intense. There's density and freshness to temper. It still seems very youthful and needs time for the tannins to meld and tertiary notes to appear. Great aging potential. 95 points, drink to 2028.
– Gabrielle Poy, The Real Review, 2023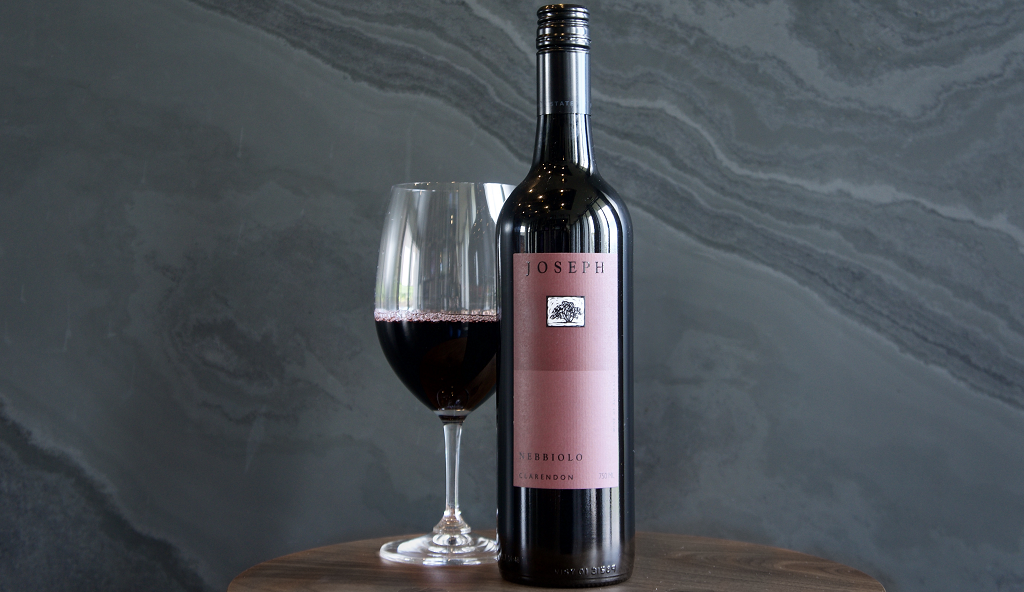 Decanter Magazine
Nebbiolos of the World 2023
"Expressive dark cherry fruit with lifting eucalyptus and herbaceous aromas. Well-balanced and complex fruit with well-integrated oak. Soft and supple on the finish". 93 points - #1 rated Australian Nebbiolo, tied second place overall.
– Dirceu Vianna Junior MW, 2023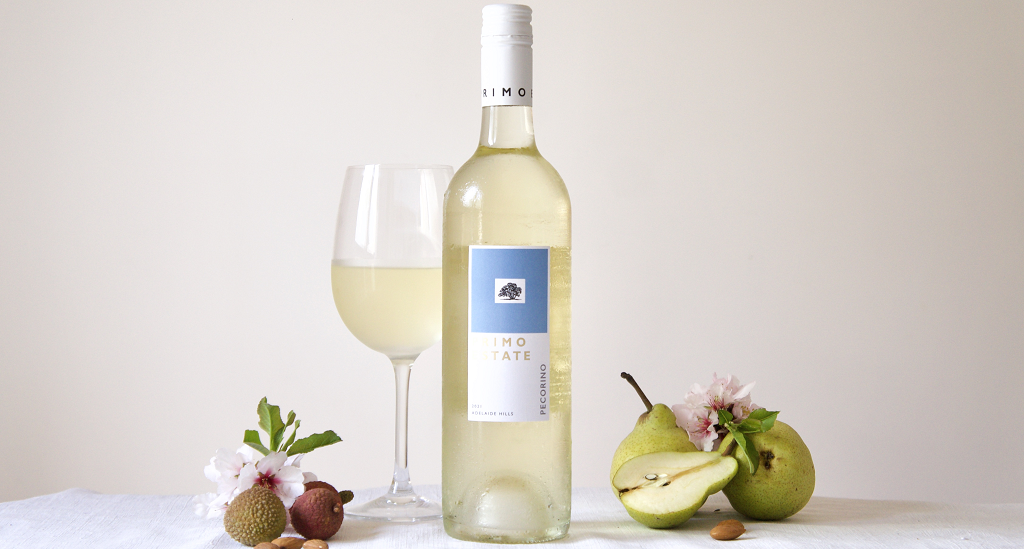 James Halliday's Top 100
2022 Pecorino
"This, says Primo Estate, is the first planting in South Australia, and it's rare in Italy, its birth place in Le Marche. If this richly pungent vintage is typical of the variety, there will be a queue for rootlings. Pear, lemongrass, citrus and spice all clamour for attention". 95 points.
– James Halliday, Top 100 Wines of 2022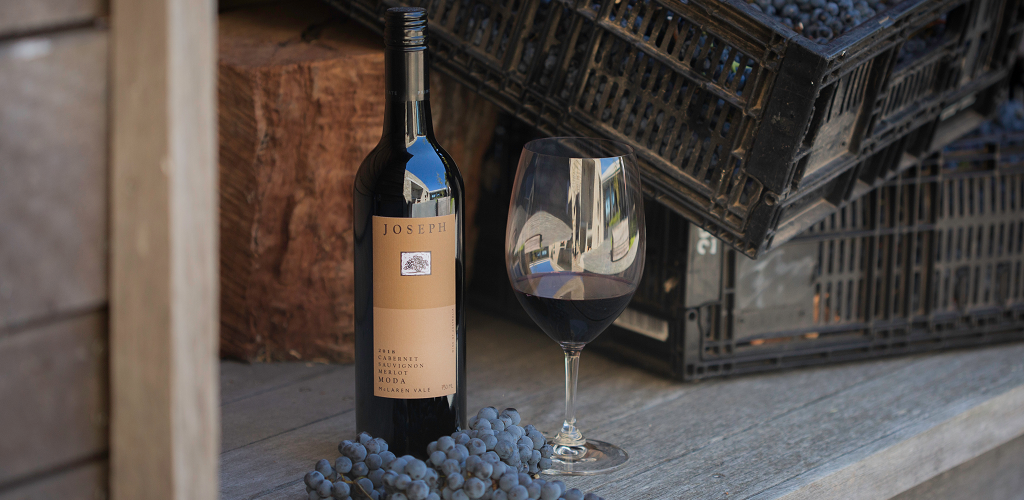 The Real Review
2020 Moda Cabernet Sauvignon Merlot
"Heady notes of raspberries, maraschino cherries, cassis and coffee—there's alot going on. There's great depth and intensity on the palate, tertiary notes of dried fruit and cigar box spice mix with umami flavours of fresh mushrooms. Salty licorice tannins on the finish add texture and complexity. The tannins are fine and drawing, countering the density and ripeness. This is an alluring rich wine packed with character". 95 points, drink to 2032.
– Gabrielle Poy, The Real Review, 2022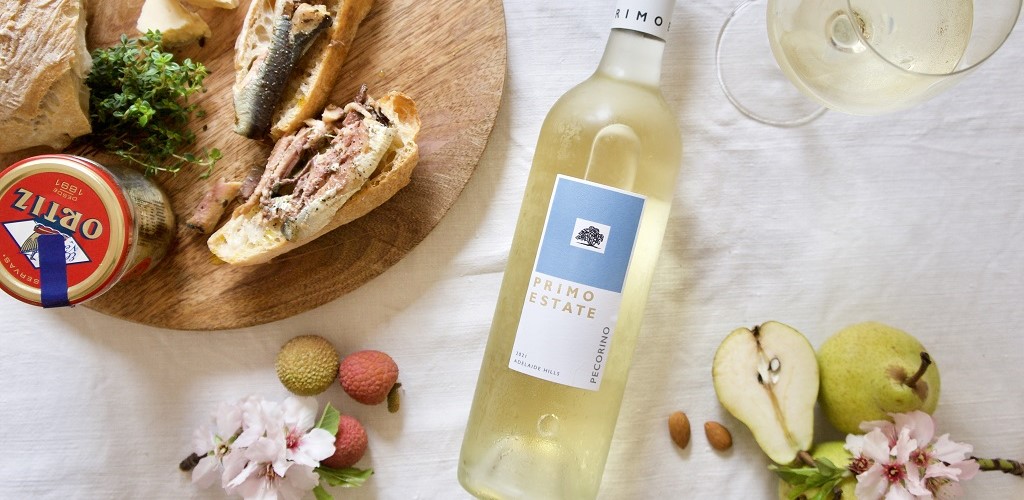 James Halliday's Top 100
2021 Pecorino
"The highly floral bouquet is left by the wayside by the richness and succulence (but not sweetness) of the palate. It strikes a further blow with its titanium backbone of acidity". 96 points, drink to 2025.
– James Halliday, Top 100 Wines of 2021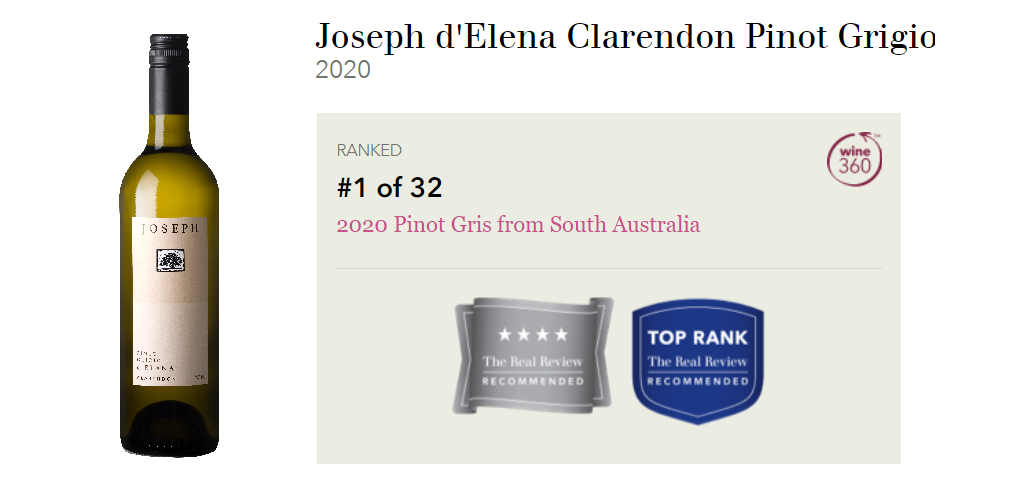 The Real Review
#1 of 32 Pinot Gris from South Australia
"Watery lemon colour with silver flecks. A soft bouquet of citrus and yellow apples. The palate is dry, with flavours of sweet pear and lemon jam. My favourite feature is the texture, soft and slippery with racy acidity and a crisp finish."
– Amanda Yallop, 2021
---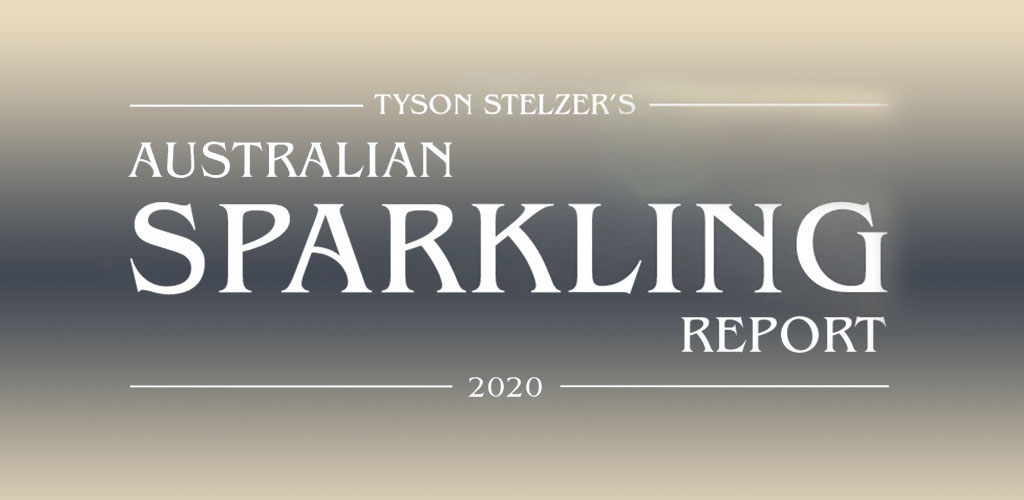 The Australian Sparkling Report 2020
The Prosecco of the Year
"This is a fresh, crunchy, lively prosecco with just a touch of sweetness – hoorah! It's built around the varietal markers of nashi pear, lemon and a spicy edge reminiscent of rocket. It's about as well-crafted and delicious as prosecco can be. And refreshingly dry. King Valley, look out!"
– Tyson Stelzer, 2020
---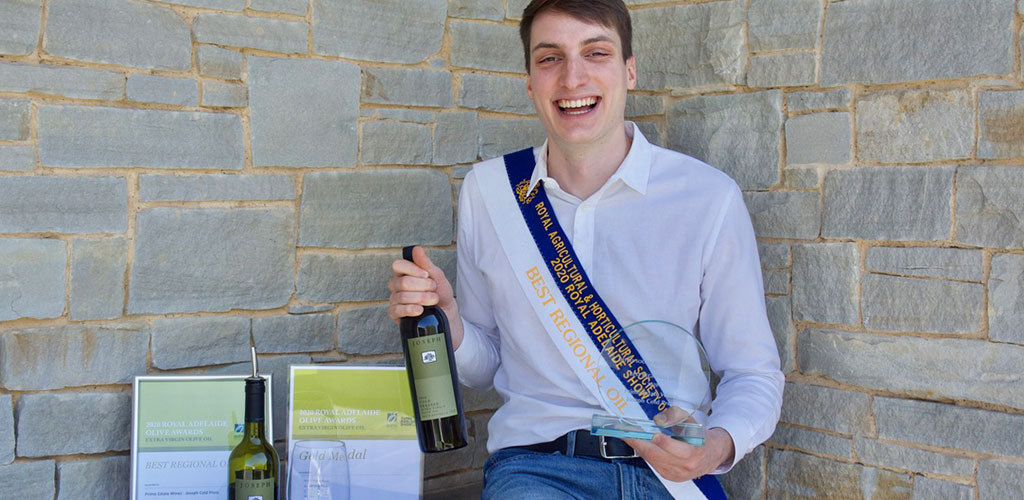 2020 Royal Adelaide Olive Awards
Best Regional Oil
JOSEPH Cold Pressed - Judges notes: "A fantastic oil. Lovely clean fresh nose of ripe tomato, apple, sweet citrus and grass. Great transfer of aromas to palate all in balance with added fresh nut and spice characters. Light yet creamy mouthfeel. Good balanced bitterness and textured pungency with a lingering length. Delicious."
---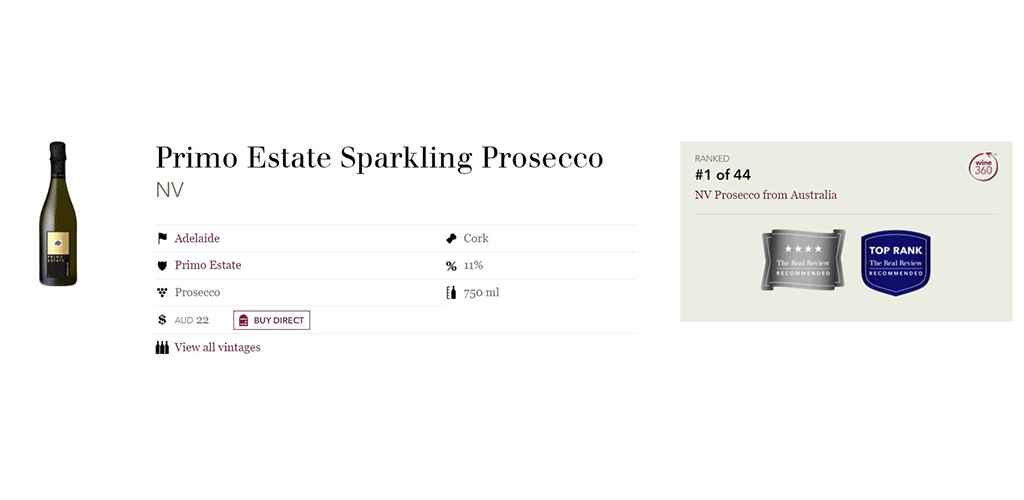 The Real Review
#1 of 44 Prosecco in Australia
"Palest yellow colour, bright and fresh. Bath salts, white pears, lemon curd and red apples - aromatically vivacious. It's round of bead and bristling with crunchy green-apple acidity. Ultra-dry with a measured tease of mid-palate sweetness. Very good."
– Nick Butler, 16 MAR 2020
---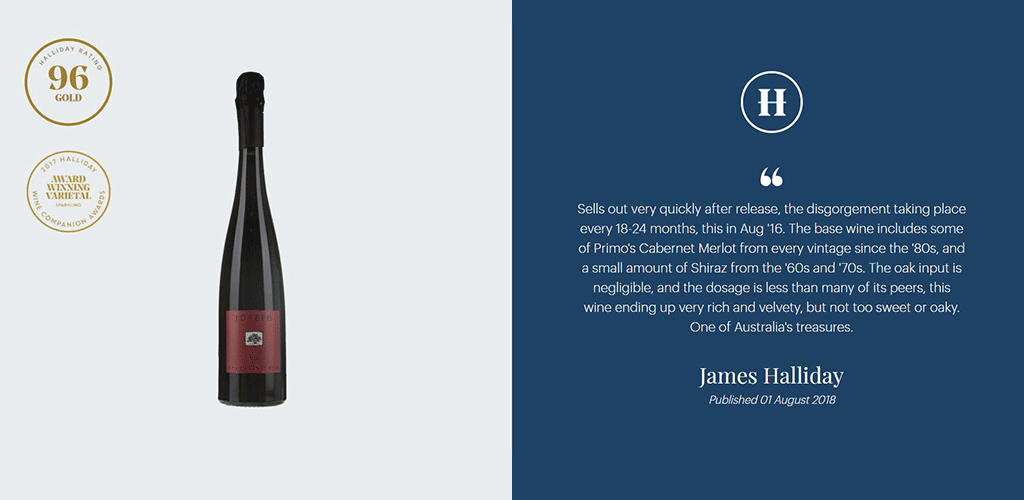 James Halliday
JOSEPH Sparkling Red – 2020 Sparkling Varietal Winners
"Many premium Australian sparkling wines are regarded as being on par with the finest in the world. Tasmania's House of Arras has been awarded the sparkling category winner this year, with their 99-point example; they also host three other wines in the top-rated list. When talking sparkling red, the uniquely Australian sparkling shiraz and a McLaren Vale blend, the JOSEPH Sparkling Red, all feature."
– The Wine Companion, 2020
---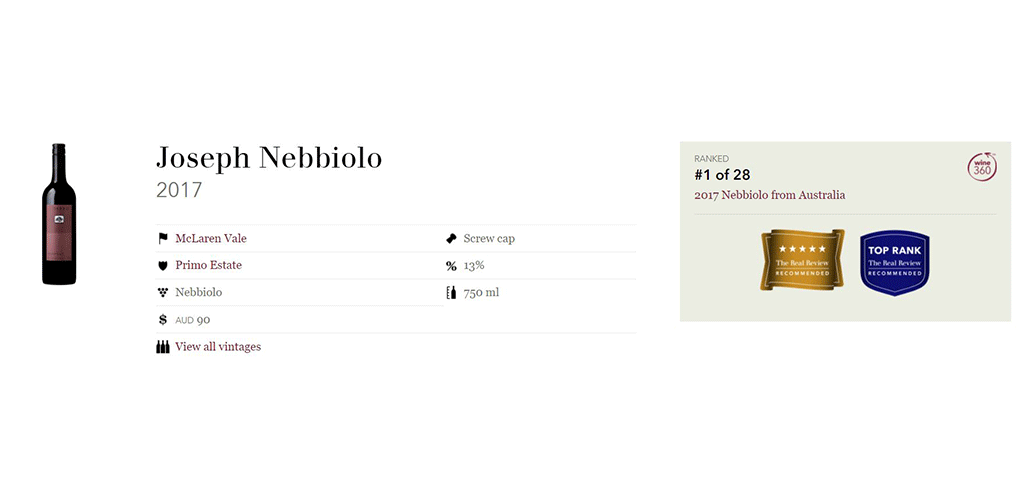 The Real Review
#1 of 28 Nebbiolo in Australia
"Garnet with tawny edges - very Euro. Dried roses, bitumen firm oak, concentrated and ripe fruit, fragrant. It's powerful and built to unfurl over the next decade. Time in the glass releases latent tannins. Excellent wine."
– Nick Butler, 05 AUG 2019
---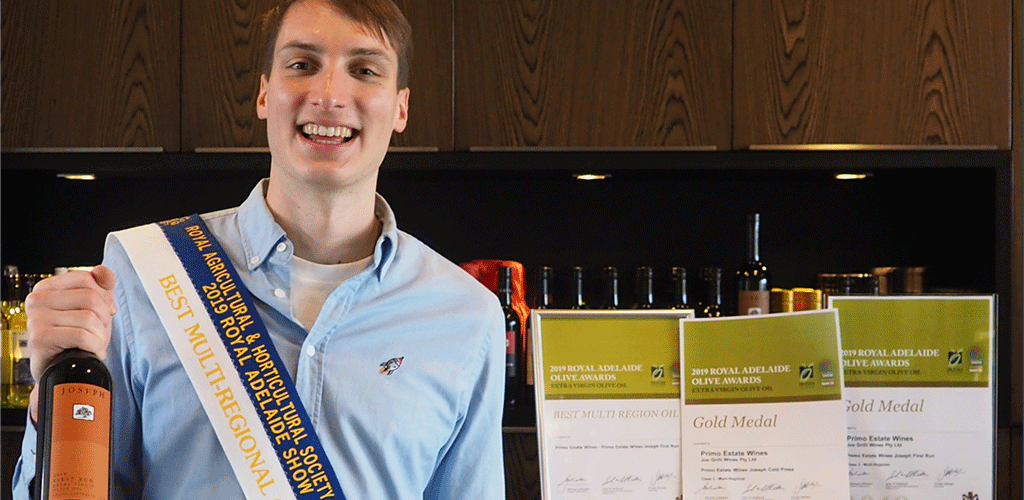 Royal Adelaide Olive Awards
2019 JOSEPH First Run – Best Multi-Regional Oil
Judges Notes: "Complex nut, artichoke, fig leaf and green grassy aromas. Fresh aromas persists on the palate and aftertaste. Light but creamy mouthfeel with a homogenised blend of chilli pepper, bitterness and astringency on the finish. Long length and delicious."
---