Sparkling Red NV
SOLD OUT
Never miss out on this wine again - join our JOSEPH Double Pruners Club to reserve your allocation today.
An Australian icon made with museum vintages dating back to the 60's. This is the history of Australian wine in a bottle.
We handcraft the Sparkling Red using a unique blend of aged Australian reds from the past fifty years. The result is a brooding, opulent wine with heady aromas of leather, spice, cedar, and a smooth, velvety finish.
Here's what critics have to say about the JOSEPH Sparkling Red:
"Sells out very quickly after release...One of Australia's treasures." - James Halliday, Halliday Wine Companion 2020
"The depth and complexity on parade here reflect all of the nuanced history of its grand recipe spanning six decades of components. The result utterly transcends any list of descriptors that could possibly be conceived, laced together with super fine tannins and generous yet perfectly judged dosage. An inimitable benchmark that everyone must experience." - Tyson Stelzer, The Australian Sparkling Report 2020
"My forever Xmas wine… The Primo Estate Joseph Sparkling Red is the genre of red fizz that we should be celebrating, too. It's a master stock of a wine, that couples the punch and power of young McLaren Vale Cabernet, Merlot and Shiraz with a treasure-trove solera of old Aussie wine things." - Andrew Graham, The Australian Wine Review 2020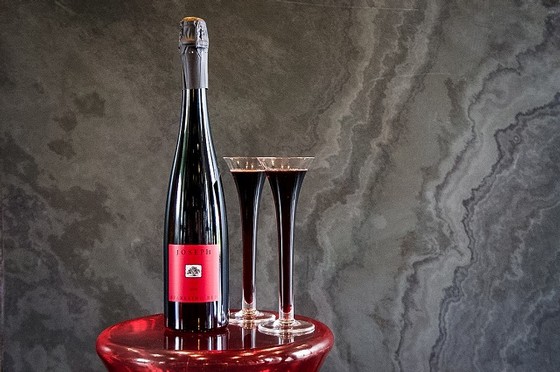 Enjoy a FREE bottle of Extra Virgin Olive Oil and FREE shipping with every straight or mixed dozen of Primo Estate or JOSEPH products.
Product Reviews
John Lethlean
(02/12/2014 at 6:18 PM)
EXCELLENT
Rusty Harrison
(19/01/2015 at 3:31 PM)
Just opened a 2001 Joseph sparkling Shiraz tonight. What a delight! We were surprised by the fact it was still drinkable.... Much less outstanding. It accompanied a pork roast. I purchased the wine in Sydney in 2004 or so. Probably from David Jones or Ultima wines. Thank you for a delightful bottle.
Neil Parton
(17/06/2015 at 11:26 PM)
My partner and I were in Melb for a break and had dinner at Grossi Florentino and choose this wine on a hunch and my god was it great...We loved it and had to hold off and getting a 2nd and slowed down on drinking it.
we found a bottle after this is a great bottle shop in St kilda and have now just ordered 6. Can't wait to crack one open again.
The Wine Tailor
(10/01/2017 at 9:11 PM)
This is to my mind (palate) the best sparkling red currently on the market. Dark fruits, great complexity with layer upon layer of flavours - masterfully created. I recommend this to my clients as the one to buy and without fail they have been blown away!
michael Menzies
(01/06/2021 at 7:26 AM)
The Joseph is without doubt in my view the best sparkling red wineproduced in Australia. It is highly prized by my family for special occasions. The wine has incredible depth and is amazingly smooth with delicious flavours across the full palate
Vaughan Martin
(03/11/2021 at 8:00 AM)
Stunning wine. If you want to elevate an occasion to a special memory, then this wine will deliver. Sumptuous.
Emma Hawxwell
(03/11/2021 at 8:07 AM)
Oh my What a treat on so many accounts. Feeling the complete celebratory effect of trialling our first bottle simultaneously breaking out of lockdown Cannot describe the full body experience ither than to say sparkling red never tasted so good. Cant wait for more celebrations to come!
Peter Vaughan
(03/11/2021 at 10:37 AM)
I sadly rate this wine full marks, so now the demand will be greater and I may have trouble getting my allocation. However Joe has earned the excellent rating for an iconic Australian wine
Adam Lovatt
(03/11/2021 at 11:03 AM)
I get these every year and there's a reason for that. Simply stunning way to mix up having a red- the complexity and depth is unmatched. Do yourself a favour!
Declan Jacobs
(20/05/2022 at 8:48 PM)
Have had the luxury of this wonderful sparkling for many years & clearly it's the BEST sparkling Red in the country. You can have it with anything & its just amazing, thank you Joe & family !!!
Bernadette Thompson
(20/05/2022 at 9:03 PM)
Love love this superb wine