Cold Pressed Extra Virgin Olive Oil 2023 750ml
This is the purest expression of South Australia's best olives from the 2023 harvest. We press the fruit at low temperatures to ensure purity of flavour, freshness and balance.
This oil delivers vibrant notes of walnut, almond and green banana.
Here what chefs have to say about using JOSEPH Olive Oil:
"I love this Extra Virgin Olive Oil...it's peppery, it's delicious...especially on my green salad!" - Guillaume Brahimi, Bistro Guillaume
"JOSEPH Extra Virgin Olive Oil consistently delivers purity of flavour, texture and balance." - Neil Perry, Rockpool Restaurants
"JOSEPH Extra Virgin Olive Oil showed me what was possible for a benchmark oil in Australia." - Maggie Beer, Maggie Beer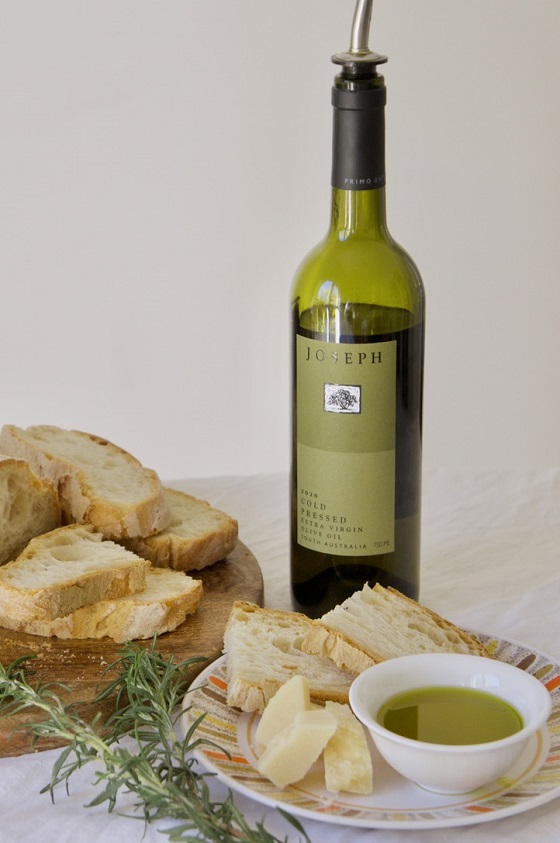 Enjoy a FREE bottle of Extra Virgin Olive Oil and FREE shipping with every straight or mixed dozen of Primo Estate or JOSEPH products.
Product Reviews
Sandra Traviati
(31/10/2015 at 8:39 AM)
Outstanding olive oil
Roxanna Smith
(25/10/2018 at 4:17 PM)
This is THE BEST Olive Oil I have ever tasted! I use it in everything!
Nona
(20/04/2020 at 9:17 AM)
Best Australian oil I've tasted. Lived in a little town called Lucignano. About 20 mins from Siena. We had our own first pressed every year. This oil remunds me so much. And it has that little bit of sediment in the bottom which means it's not over refinded
MYRIAM WEVER
(14/01/2021 at 11:36 AM)
This my favorite olive oil I sale it since 1995 at my shop in Balmain
David Walton
(09/09/2021 at 10:50 AM)
My friends and I think this must be the best available in Australia.Superb
Frau
(03/11/2021 at 6:00 AM)
Excellent olive oil but it doesn't come with a nozzle like all other olive oils so when pouring the olive oil at times too much comes out
Adam Lovatt
(03/11/2021 at 11:06 AM)
I get this and the first run every year and use it for everything - it's not worth getting a supermarket version when you can get these - beautiful!
Siegfried
(04/11/2021 at 3:14 PM)
Just amazing
James Hooper
(09/11/2021 at 4:48 PM)
The best in Aus
John Brimacombe
(31/03/2022 at 9:53 AM)
I may not have the surname Perry or Moran, but this is a stunning product
Dr Sarah Engledow
(04/05/2022 at 3:27 PM)
If you've ever wondered why people rave about olive oil, try this one and you will understand. It must be the most delicious olive oil in the world. I can't imagine anything tasting better.
Takis scordas
(10/05/2022 at 8:20 PM)
A beautiful crafted oil. Great for dipping sourdough with doucka or drizzle on fresh salads
margaret F
(16/11/2022 at 7:39 PM)
love it clean fresh great when I make my rocket mayo.
Michael O'Donovan
(15/12/2022 at 11:15 AM)
I went to a wine tasting at the Intercontinental Hotel with my daughter and it was very good, bought wines but will cellar for a few years.
Bojan
(03/09/2023 at 8:31 PM)
Simply the best
Bruce C
(18/10/2023 at 6:48 PM)
Our go to olive oil…..12 bottles every year for the past 15 years
Kaye McLeod
(18/10/2023 at 9:09 PM)
I have been buying Joseph Olive Oil for many years starting in Simon Johnson's store I think on Harris Street Pyrmont! It's the very best!