Cold Pressed Extra Virgin Olive Oil 2021 750ml
This is the purest expression of South Australia's best olives from the 2021 harvest. We press the fruit at low temperatures to ensure purity of flavour, freshness and balance.
This virbrant oil delivers notes of walnut, almond and green banana.
Here what chefs have to say about using JOSEPH Olive Oil:
"I love this Extra Virgin Olive Oil...it's peppery, it's delicious...especially on my green salad!" - Guillaume Brahimi, Bistro Guillaume
"JOSEPH Extra Virgin Olive Oil consistently delivers purity of flavour, texture and balance." - Neil Perry, Rockpool Restaurants
"JOSEPH Extra Virgin Olive Oil showed me what was possible for a benchmark oil in Australia." - Maggie Beer, Maggie Beer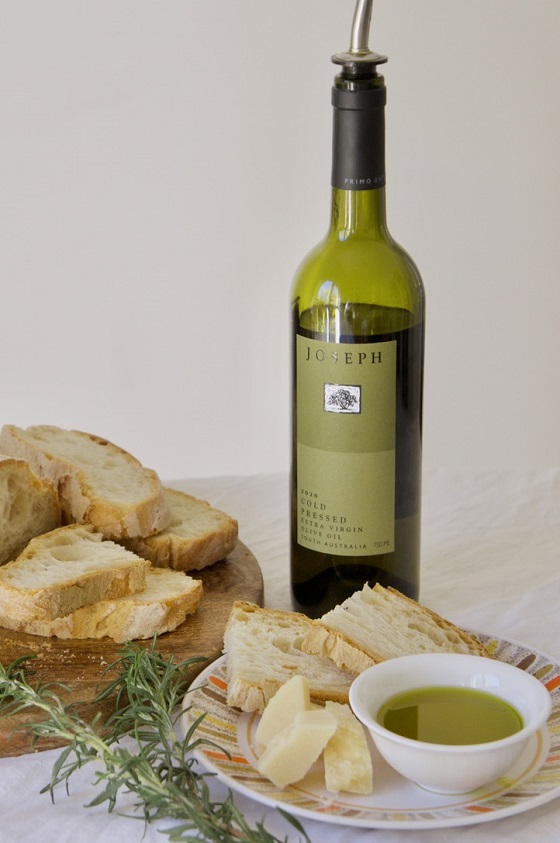 Enjoy a FREE bottle of Extra Virgin Olive Oil and FREE shipping with every straight or mixed dozen of Primo Estate or JOSEPH products.
Product Reviews
Sandra Traviati
(31/10/2015 at 8:39 AM)
Outstanding olive oil
Roxanna Smith
(25/10/2018 at 4:17 PM)
This is THE BEST Olive Oil I have ever tasted! I use it in everything!
Nona
(20/04/2020 at 9:17 AM)
Best Australian oil I've tasted. Lived in a little town called Lucignano. About 20 mins from Siena. We had our own first pressed every year. This oil remunds me so much. And it has that little bit of sediment in the bottom which means it's not over refinded
MYRIAM WEVER
(14/01/2021 at 11:36 AM)
This my favorite olive oil I sale it since 1995 at my shop in Balmain
David Walton
(09/09/2021 at 10:50 AM)
My friends and I think this must be the best available in Australia.Superb