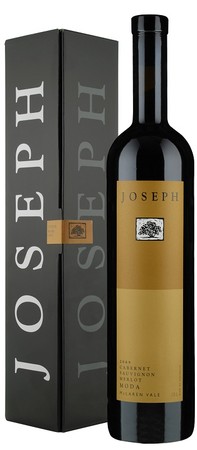 Moda Cabernet Sauvignon Merlot Magnum 2011
Our Moda, or method, of drying the grapes before crushing creates a wine which will age for many, many years. A brooding, opulent style with an intense bouquet of blackcurrant fruit, raisin, cigar box and dark cocoa.
To create the JOSEPH Moda, Joe combines Aussie know-how with traditional Italian winemaking by air drying the finest McLaren Vale fruit on shaded outdoor racks for weeks prior to crushing.
The fruit is concentrated so that it loses around 15% of its weight. This inspired use of the Italian Amarone technique creates an opulent, brooding wine.
All fruit is hand-harvested and sorted from dry grown vineyards in McLaren Vale and Clarendon.
The wine is aged in new French and American oak barriques for 18 months to create a subtle layering - mocha, cinnamon, vanilla and cedar streaks ripple through the palate; the considerable tannins are saturated by the sheer lushness of flavour.
Click for an interview with winemaker Joe Grilli on the origins of the JOSEPH Moda.
"...the freshness of the berries and late-summer blackberries binds itself into a richness of prunes and fig syrup and chocolate, while the sweet-sour, cream-curdling acidity of plum skins resonates like a taut guitar string and the tannin is as grippy yet affectionate as the lick of a cat's tongue." Oz Clarke, Red & White – An Unquenchable Thirst For Wine 2018, Page 447
"Moda is simply one of Australia's finest Cabernets." Andrew Caillard MW, Langton's.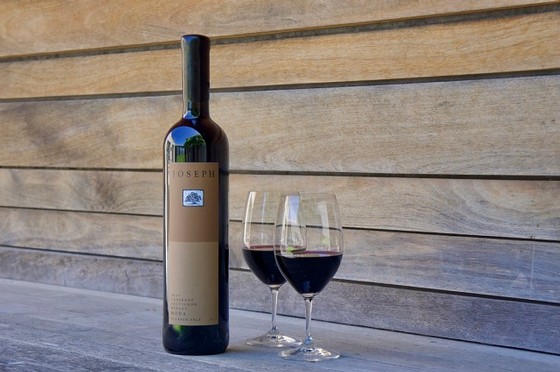 Enjoy a FREE bottle of Extra Virgin Olive Oil and FREE shipping with every straight or mixed dozen of Primo Estate or JOSEPH products.