The Fronti Fortified 500ml
The Fronti's base wine began in the 1980s with Frontignan from our Virginia Vineyard.
Over decades, Joe has enriched the wine with parcels of Australian fortified sweet whites.
These museum releases add layers of complexity and age to the wine.
The blended base has been aging in small oak barrels in the warm ambience of our vineyard shed, gaining intensity of flavour and developing outstanding length.
Enjoy the Fronti with good coffee, almond biscotti and roasted chestnuts!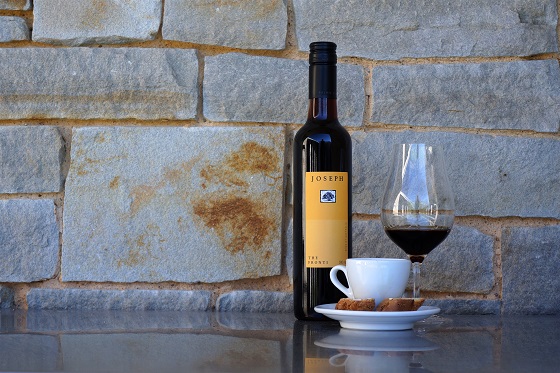 Enjoy a FREE bottle of Extra Virgin Olive Oil and FREE shipping with every straight or mixed dozen of Primo Estate or JOSEPH products.
Product Reviews
mark williams
(01/01/2015 at 11:14 AM)
a titillating after dinner tipple!
Phil Stoddart
(27/07/2015 at 1:42 PM)
Absolutely love the Fronti! Every sip brings a mouthful of delicious, bold tastes of burnt toffee, caramel, liquorice in a thick, slurpy, syrupy, lovely, delicious experience. Drink as a dessert wine, or forget the dessert, and just drink the Fronti!