Fiano 2022
We love Fiano! This Southern Italian grape thrives in Australia's warm, sunny climate.
Overflowing with fragrant notes of grapefruit, melon, and nashi pear. The perfect match for all your favourite seafood and white meat dishes.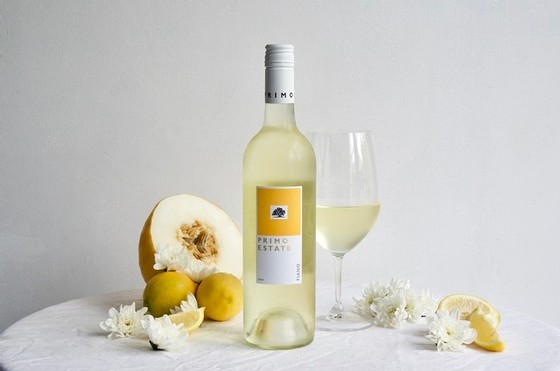 Enjoy a FREE bottle of Extra Virgin Olive Oil and FREE shipping with every straight or mixed dozen of Primo Estate or JOSEPH products.
Product Reviews
Anthony Ferguson
(03/05/2021 at 3:21 PM)
A lovely fruit driven wine.excellent with seafood.Great wine to drink anytime,especially late afternoon sitting on deck looking over vineyard.
Peter ROWE
(04/05/2021 at 8:02 AM)
Very Nice its Fresh, crisp, fruity & zesty
Gabi
(07/05/2021 at 9:58 AM)
love this Fiano, beautiful with food or just on its own. Thank you
Carmel L
(09/05/2021 at 6:17 PM)
This is a great multipurpose white. Crisp and full-flavoured without the heaviness of oak, it's light enough for seafood, flavoursome enough for chicken or pasta. And perfect to drink by itself.
Daphne Masella
(05/08/2021 at 6:37 PM)
A white wine with character but light enough to complement seafood or chicken dishes - or simply an enjoyable drink!
Madeleine VON MURALT
(25/01/2022 at 10:12 AM)
A great aperitivo, or to continue on and accompany seafood or primi piatti.
Ken&Maria
(14/03/2022 at 10:13 AM)
A perfect brunch companion to kick off your day with brioche, smoked leg ham swiss cheese grazie.