Fiano 2023
Fiano is the ultimate wine match for flavorful seafood and white meat dishes.
We make this wine because it shines alongside Summer starters like Grilled Octopus.
This vintage is overflowing with fragrant notes of grapefruit, melon and nashi pear.
Life doesn't get much better than a chilled glass of Fiano on a warm day!

Joe Grilli
Owner & Winemaker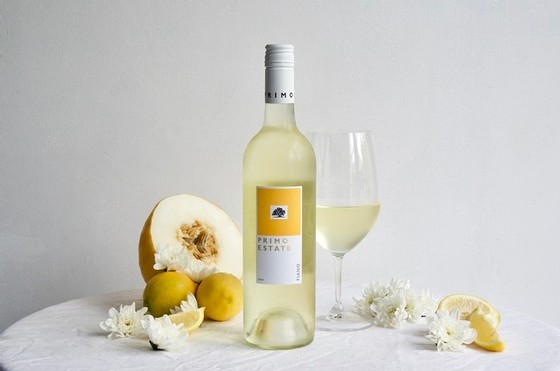 Enjoy a FREE bottle of Extra Virgin Olive Oil and FREE shipping with every straight or mixed dozen of Primo Estate or JOSEPH products.
Product Reviews
Anthony Ferguson
(03/05/2021 at 3:21 PM)
A lovely fruit driven wine.excellent with seafood.Great wine to drink anytime,especially late afternoon sitting on deck looking over vineyard.
Peter ROWE
(04/05/2021 at 8:02 AM)
Very Nice its Fresh, crisp, fruity & zesty
Gabi
(07/05/2021 at 9:58 AM)
love this Fiano, beautiful with food or just on its own. Thank you
Carmel L
(09/05/2021 at 6:17 PM)
This is a great multipurpose white. Crisp and full-flavoured without the heaviness of oak, it's light enough for seafood, flavoursome enough for chicken or pasta. And perfect to drink by itself.
Daphne Masella
(05/08/2021 at 6:37 PM)
A white wine with character but light enough to complement seafood or chicken dishes - or simply an enjoyable drink!
Madeleine VON MURALT
(25/01/2022 at 10:12 AM)
A great aperitivo, or to continue on and accompany seafood or primi piatti.
Ken&Maria
(14/03/2022 at 10:13 AM)
A perfect brunch companion to kick off your day with brioche, smoked leg ham swiss cheese grazie.
Enzo Mazzolo
(22/12/2022 at 2:51 PM)
Very, VERY nice wine! Wonderful flavour and complexity that makes it a must drink for red lovers too cos there's so much going on. Fiano is a beautiful wine and this is an outstanding example - Bravo!!!!!!
ian freeman
(22/11/2023 at 8:06 PM)
Loved la biondina but this is even better, if possible.
Milton Armitage
(23/11/2023 at 8:54 AM)
A really good light bodied wine. Full of crisp complex flavours with a slightly spicey finish. Sea food friendly. I would like another dozen.
Diane Bak
(23/11/2023 at 11:04 PM)
Lovely crisp, flavoursome wine. Most enjoyable