Sangiovese 2022
SOLD OUT
I love Sangiovese because of how well it pairs with the traditional Italian cooking I grew up on.
So in great vintages, I use a tiny parcel of McLaren Vale grapes to make my own release.
This wine is showing intense flavours of black cherry, roast tomato, and dried oregano.
At home, we've been enjoying it with rustic dishes like Ribollita - a hearty Tuscan soup.
This is our first Sangiovese release in five years. Like last time, we only bottled a few small barrels.
Here's to living la dolce vita - cheers!

Joe Grilli
Owner & Winemaker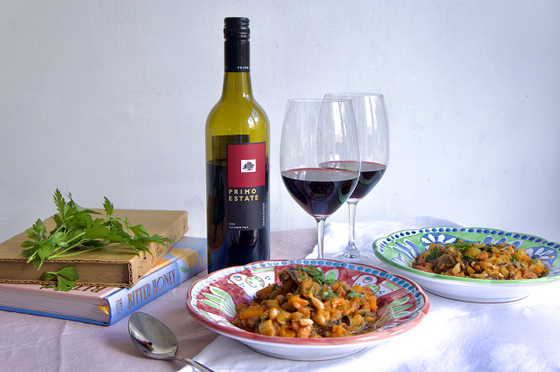 Enjoy a FREE bottle of Extra Virgin Olive Oil and FREE shipping with every straight or mixed dozen of Primo Estate or JOSEPH products.
Product Reviews
Andrew Matraszek
(05/07/2023 at 5:42 PM)
Fantastic depth of flavor. Had the first bottle with Roast Pork & poached red cabbage with garlic potatoes very nice
Simon
(06/07/2023 at 6:46 PM)
This wine is a gem! Plant more Sangiovese so we can buy every year.
WinnieP
(07/07/2023 at 8:45 AM)
What a superb drop! Perfect with hearty winter soups, crusty breads and local cheeses.
Don Capezio
(13/07/2023 at 3:21 PM)
great wine!
Stix
(12/09/2023 at 12:05 PM)
This is an exceptional Sangiovese. Fruit-driven with minimal tannins and a lovely finish. Absolutely magnificent with slow-cooked lamb and pasta dishes...