Merlesco Merlot 2023
Merlesco is a deliciously uncomplicated, juicy and fresh 'little Merlot'.
Bursting with aromas of fresh blueberry and cherry, this is a wine to be drunk young - the perfect summer red. Made to be served alongside Summer risotto, pasta or Italian pork sausages.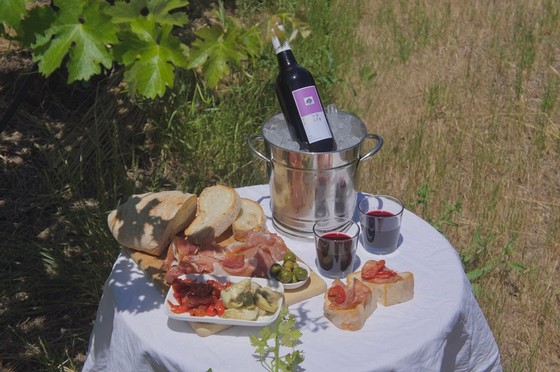 Enjoy a FREE bottle of Extra Virgin Olive Oil and FREE shipping with every straight or mixed dozen of Primo Estate or JOSEPH products.
Product Reviews
Dana
(07/11/2014 at 3:45 AM)
I purchased a bottle of this Merlesco at the vineyard during a visit to Down Under. I wish I had bought a case, as it is hard to come by anywhere close to my home in Delaware, USA. What a lovely table wine, and perfect with pasta.
John Haydon
(06/01/2023 at 9:09 AM)
I love the Merlesco as an easy drinking everyday wine perfect with dinner.
Peter Van Es
(30/10/2023 at 12:13 PM)
Fantastic red for a warm summer's day Can just imagine sitting in the vineyard/olive grove after a hard day's work, grilling some lamb and having wonderfully voluptuous and not too light chilled wine. I'll buy more.