Sangiovese Rosé 2021
SOLD OUT
Heady aromas of strawberries & cream, rose and peach with a dry, savoury finish.
This pale pink Sangiovese Rosé, or Rosato, is defined by its bright floral fragrance and dry, savoury finish. The perfect wine for seafood dishes and white meats.
Delicious when paired with our favourite Summer recipe - Prawns with Tomato and Black Olive.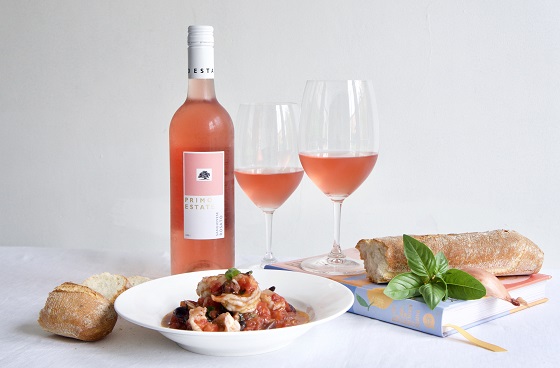 Enjoy a FREE bottle of Extra Virgin Olive Oil and FREE shipping with every straight or mixed dozen of Primo Estate or JOSEPH products.
Product Reviews
Ann Bull
(26/11/2020 at 6:45 PM)
Am really enjoying this Sangiovese Rose, particularly during warmer weather. Anyone I introduce it too is impressed.
Kristy Tonkin
(05/07/2021 at 9:03 AM)
A beautiful wine, light and fruity.
Sue
(04/11/2021 at 2:53 PM)
The Sangiovese Rosato is a light, fresh and surprisingly dry wine. A tasty pleasure for all occasions.
Terry
(29/11/2021 at 10:12 AM)
A great wine with a seafood lunch on a sunny Queensland day! We especially liked the refreshing taste which complemented the food.