The Shale Stone Shiraz 2022
This is smooth, rich McLaren Vale Shiraz at its finest.
Grapes grown in the Vale's shale stone rock give this wine its elegant perfume and savoury texture.
The bouquet delivers blackberry fruit with classic McLaren Vale spice. On the palate, it reveals rich plum and dark chocolate flavours.
We love to pair the Shale Stone Shiraz with hearty meat dishes like my Lamb Cacciatore recipe.
This is a wine to savour - it's drinking beautifully now, but will age for many years.

Joe Grilli
Owner & Winemaker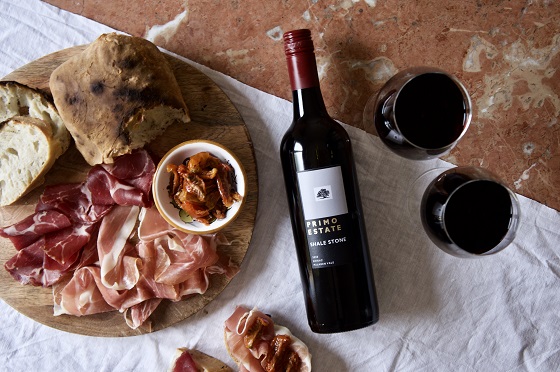 Enjoy a FREE bottle of Extra Virgin Olive Oil and FREE shipping with every straight or mixed dozen of Primo Estate or JOSEPH products.
Product Reviews
Anne H
(30/11/2015 at 8:51 AM)
Pretty darn good. Has McLaren Vale Shiraz written all over it. Lovely
mark williams
(03/11/2021 at 11:53 AM)
good Vale shiraz @ an affordable price, salute.
Jeff Pinkerton
(10/11/2021 at 2:54 PM)
I have been dealing with Primo Estate for over 30 years. If I had a favourite it is 'The Shale Stone Shiraz'. It continually receives compliments from the people I share it with. A quality wine at a good price. Jeff Pinkerton
Greg Neave
(21/04/2023 at 8:15 PM)
I drink a lot of Shiraz from many different regions so I feel qualified to comment. This is one of the best consistently.