The Tuscan Shiraz Sangiovese 2020
SOLD OUT
Winemaker Joe Grilli created The Tuscan in a small winery outside of Cortona, Southern Tuscany.
The Tuscan blends Shiraz with Sangiovese to deliver a balanced, savoury style with spicy fruit aromatics and lashings of cherry on the palate. Perfect for pizza, pasta and Italian pork sausages.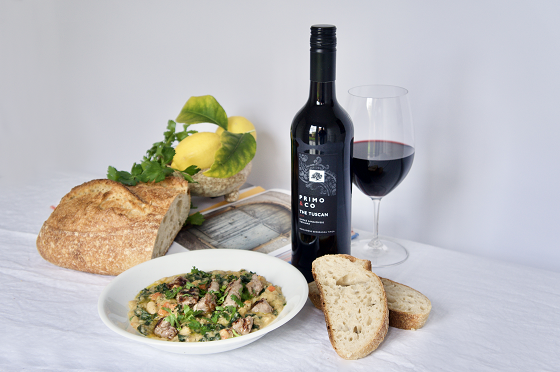 Enjoy a FREE bottle of Extra Virgin Olive Oil and FREE shipping with every straight or mixed dozen of Primo Estate or JOSEPH products.
Product Reviews
Philip Berner
(09/06/2021 at 7:56 PM)
I'd buy this wine if my wife would let me
Fay Peters
(26/06/2022 at 8:19 PM)
This wine arrived in time for a Saturday Night Dinner. It was fabulous. Full of rich rounded flavour, smooth finish, great colour and nose. Highly recommended. I will re-order.
Jonathan
(02/08/2022 at 5:14 PM)
Beautiful nose, great legs. A deep rich flavour. I loved it.