The Venetian 2022
Each year I journey to Veneto, Northern Italy, to make this tiny batch release.
I source a small parcel of the region's native white grapes from the green hills of Soave, in the Venetian heartland.
My mission: to apply modern Australian winemaking to a blend of these ancient Italian grapes.
Unlike the Italians, we use a slow, cold fermentation. We bottle early under screwcap to trap the wine's freshest, most vibrant characteristics.
This crisp, fragrant white gives delicate aromas of white flower, almond blossom, and citrus.
This is the perfect match for any seafood dish. I love enjoying The Venetian with classic Summer recipes like Calamari alla Siciliana.

Joe Grilli
Owner & Winemaker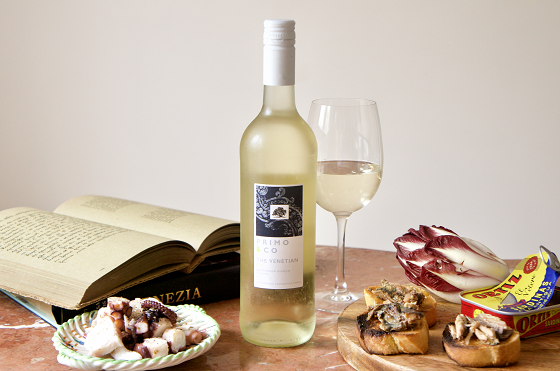 Enjoy a FREE bottle of Extra Virgin Olive Oil and FREE shipping with every straight or mixed dozen of Primo Estate or JOSEPH products.
Product Reviews
Howard Williams
(19/06/2021 at 12:24 PM)
Pale shimmering straw; white flowers and river pebbles on the nose; dry, mineral, caressingly textured, fresh as a mountain stream and very moreish!
Anthony Vienet
(12/11/2021 at 11:22 AM)
Bright and refreshing passionfruit a little melon. Seriously delicious.
Thalia
(25/06/2022 at 9:44 PM)
I thought I'd try something other than my favourite La Biondina and I am glad I did. Just beautiful.
Carol Re
(21/07/2022 at 2:35 PM)
Delicious, refreshing with lovely fruit. Just ordered more!
Helen Onopko
(01/02/2023 at 7:35 PM)
Crisp fresh wine fabulous with seafood, fabulous with the wallet!
patricia pratt
(28/08/2023 at 6:18 PM)
I agree with all the above. so glad I tried it,
Anthony (Tony) Ferguson
(26/09/2023 at 4:43 PM)
Refreshing wine.very easy on the palate