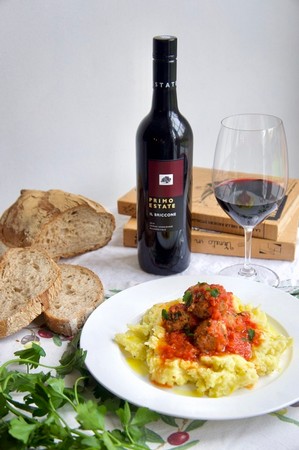 The McLaren Vale Mixed Reds Pack
LIMITED OFFER

A great value mixed dozen of Winter Reds. From our vines in the heart of McLaren Vale!
3 x 2021 Primo Estate 'Il Briccone' Shiraz Sangiovese
Our 'rogue blend' of rich McLaren Vale Shiraz with savoury Sangiovese. This is a full-bodied red brimming with blackberries, pepper, and spice. The Sangiovese adds a burst of cherry to the wine's balanced finish. Il Briccone shines when poured alongside hearty, tomato-based cooking.
3 x 2021 Primo Estate Nero d'Avola
This red combines pepper and liquorice on the nose with black plum and currant flavours on the palate. A delicious, savoury style with a juicy core of McLaren Vale richness.
3 x 2021 Primo Estate 'Shale Stone' Shiraz
This is rich, smooth McLaren Vale Shiraz at its best. A carefully assembled blend of fruit from our McLaren Vale vineyards.
3 x 2021 Primo Estate 'Zamberlan' Cabernet Sangiovese
A rich and complex red that has been crafted using the Northern Italian 'Ripasso' technique. The 2020 vintage shows succulent cassis fruit notes over chocolate and tobacco.
1 x 250ml Primo Estate Extra Virgin Olive Oil
A fresh and fruity Extra Virgin Olive Oil with a hint of pepper on the finish.
Delivered to your door with a FREE bottle of Extra Virgin Olive Oil and FREE shipping.