Moda Cabernet Sauvignon Merlot 2013
LIMITED MUSEUM RELEASE
The Moda's story began in a London wine bar, 1984.
I was there as a young winemaker on my first ever overseas trip. I was out to taste the great wines of the world.
Hoping to impress me, the bar's sommelier poured an Italian wine that I had never heard of - Amarone.
He explained that Amarone was a winemaking method. It's where grapes are air-dried before crushing to intensify flavours.
The power and opulence of that red wine blew me away. This was a style I had to master.
Today, I make the Moda by drying our best McLaren Vale Cabernet and Merlot grapes in the Amarone style.
We crush the dried fruit into our traditional open-topped concrete fermenters. This wine spent 18 months in French and American oak barrels before nine years of bottle ageing.
The resulting wine gives an intense bouquet of raisin, dark chocolate and cedar. It tastes of rich, lush blueberry wrapped in fine dark cocoa.

Joe Grilli
Owner & Winemaker
"Moda is simply one of Australia's finest Cabernets." Andrew Caillard, Master of Wine
"...one of Australia's greatest red wine achievements." Oz Clarke, Oz Clarke Wine Guide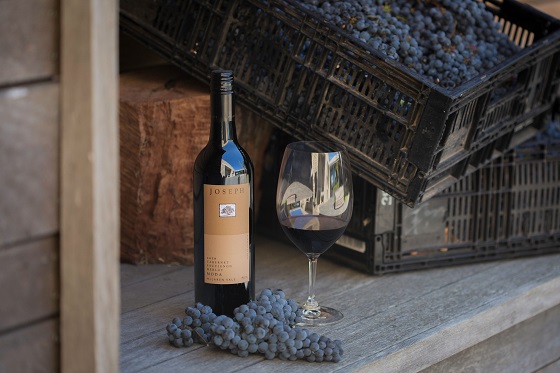 Enjoy a FREE bottle of Extra Virgin Olive Oil and FREE shipping with every straight or mixed dozen of Primo Estate or JOSEPH products.