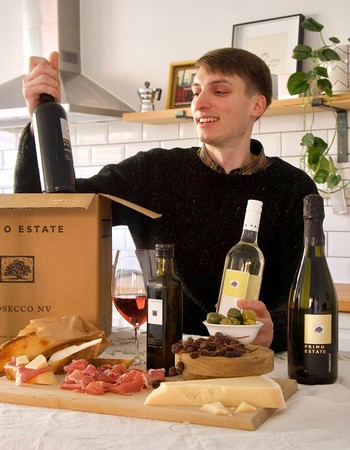 The Primo at Home Pack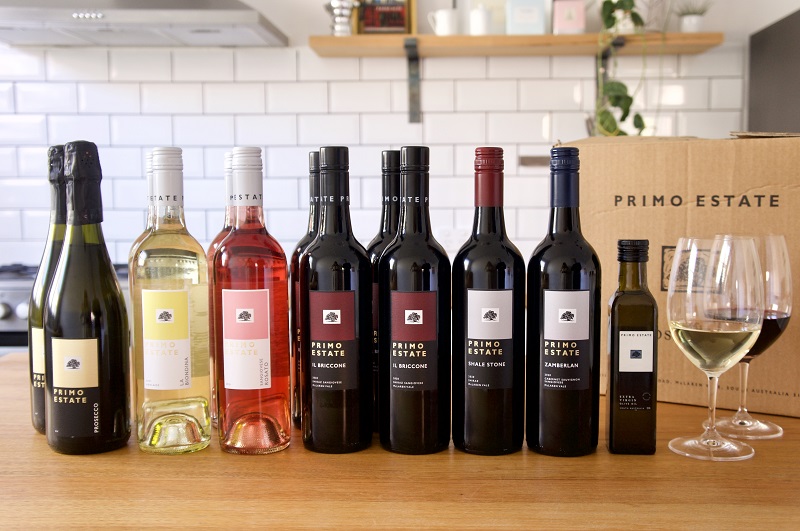 A great value mixed dozen of our new releases. For those that can't visit us in McLaren Vale!
Each pack is delivered to your door with free shipping and a bonus bottle of olive oil.
2 x NV Primo Estate Prosecco
Prosecco of the Year - The 2020 Australian Sparkling Wine Report
Fine stone fruit and lemon marry well with delicate bubbles and crisp acidity. This savoury sparkling is mouthwatering and moreish.
2 x 2021 Primo Estate La Biondina
Bursting with juicy passionfruit, mango, and citrus flavours. The taste of Summer all year round!
2 x 2021 Primo Estate Sangiovese Rosé
Heady aromas of strawberries & cream, rose, and peach with a dry, savoury finish.
4 x 2020 Primo Estate 'Il Briccone' Shiraz Sangiovese
Our 'rogue blend' of rich McLaren Vale Shiraz with savoury Sangiovese. This is a full-bodied red brimming with blackberries, pepper, and spice. The Sangiovese adds a burst of cherry to the wine's balanced finish. Il Briccone shines when poured alongside hearty, tomato-based cooking.
1 x 2020 Primo Estate 'Shale Stone' Shiraz
This is rich, smooth McLaren Vale Shiraz at its best. A carefully assembled blend of fruit from our McLaren Vale vineyards.
1 x 2020 Primo Estate 'Zamberlan' Cabernet Sangiovese
A rich and complex red that has been crafted using the Northern Italian 'Ripasso' technique. The 2020 vintage shows succulent cassis fruit notes over chocolate and tobacco.
1 x 250ml Primo Estate Extra Virgin Olive Oil
A fresh and fruity Extra Virgin Olive Oil with a hint of pepper on the finish.
Product Reviews
Vera Mills
(01/07/2021 at 8:52 PM)
Excellent video review of your latest new releases, Matteo. Ordered our box today, and can't wait to try them, apart from Zamberlan, which I will hide from Peter for as long as I can. 🤣 Always excited to see a Primo box on our doorstep and can't wait to come back to McLaren Vale one day.
Jesse
(21/08/2021 at 11:14 AM)
Ordered the Primo at home pack, arrived super quickly to Melbourne. Great mix of products and the bonus oil was a cherry on top. Grazie Joe and Matteo.