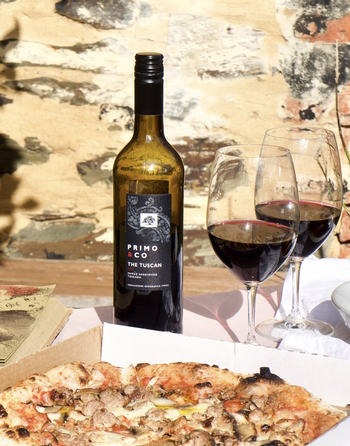 The Italy vs Australia Pack
SPECIAL OFFER

Each wine has been handcrafted by winemaker Joe Grilli - six in McLaren Vale and six in Italy!
Have endless fun tasting these wines side-by-side. Will you prefer the Australians or Italians?
3 x 2023 Primo Estate La Biondina
Bursting with juicy passionfruit, mango, and citrus flavours. Perfect with seafood.
3 x 2022 Primo & Co The Venetian Garganega
Made in the rolling green hills of Veneto, Northern Italy. Delicate aromas of white flowers, almond blossoms, and a touch of citrus.
3 x 2022 Primo Estate Il Briccone Shiraz Sangiovese
A full-bodied blend brimming with plum, pepper and spice.
3 x 2022 Primo & Co The Tuscan Shiraz Sangiovese
Crafted in Tuscany using a unique combination of modern Australian winemaking and traditional Italian fruit. A savoury style with spicy aromatics and lashings of cherry fruit.
We're also giving free shipping and a bonus bottle of olive oil with every pack. It's perfect for drizzling over salads or marinading meats.
Take a trip from McLaren Vale to Italy with The Italy vs Australia Pack!