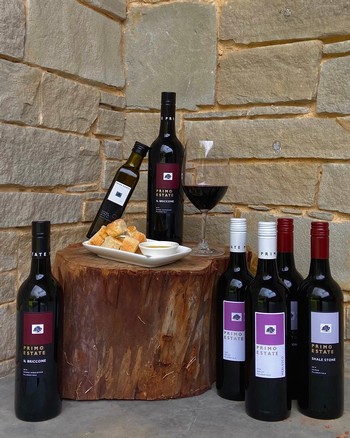 The McLaren Vale Mixed Six

The Selection:
2 x 2020 Primo Estate 'Merlesco' Merlot
Bursting with the aromas of fresh blackberry, blueberry and cherry fruit. This is a wine to be drunk young and fresh; the perfect summer red.
2 x 2019 Primo Estate 'Il Briccone' Shiraz Sangiovese
This is a full-bodied red with plum, pepper and spice characters. The Sangiovese gives a burst of refreshing cherry fruit and a savoury finish. Spicy and elegant.
2 x 2019 Primo Estate 'Shale Stone' Shiraz
This is rich, smooth McLaren Vale Shiraz at its best. A carefully assembled blend of fruit from our two McLaren Vale vineyards.