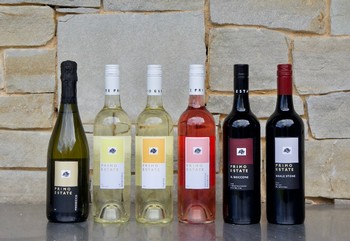 The McLaren Vale Mixed Six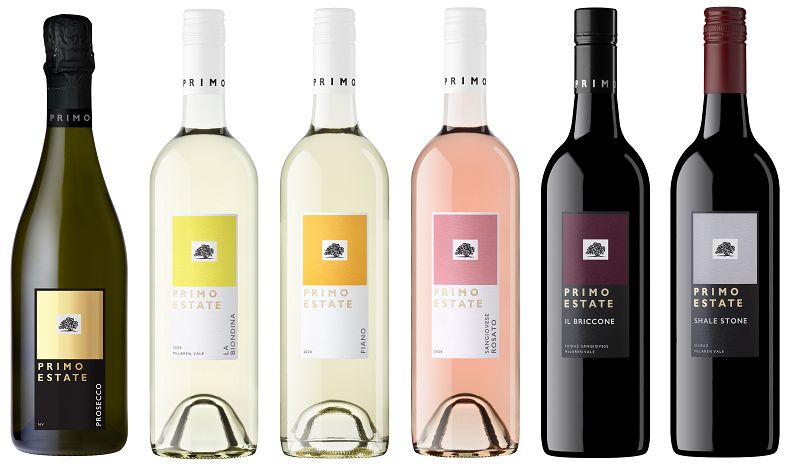 One great price for six delicious Primo wines!
Can be combined with any other six bottles for free shipping and a bonus bottle of extra virgin olive oil.
1 x NV Primo Estate Prosecco
Fine stone fruit and lemon marry well with delicate bubbles and crisp acidity. This savoury sparkling is mouthwatering and moreish.
1 x 2022 Primo Estate La Biondina
Bursting with juicy passionfruit, mango, and citrus flavours. The taste of Summer all year round!
1 x 2022 Primo Estate Fiano
Overflowing with fragrant notes of grapefruit, melon, and nashi pear. The perfect food-friendly wine for seafood and white meats.
1 x 2021 Primo Estate Sangiovese Rosé
Heady aromas of strawberries & cream, rose and peach with a dry, savoury finish.
1 x 2021 Primo Estate Il Briccone Shiraz Sangiovese
We've teamed rich, juicy Shiraz with savoury Sangiovese in this 'rogue' blend. The result is a full-bodied winter red brimming with plum, pepper and spice.
1 x 2021 Primo Estate 'Shale Stone' Shiraz
This is rich, smooth McLaren Vale Shiraz at its best. A carefully assembled blend of fruit from our McLaren Vale vineyards.