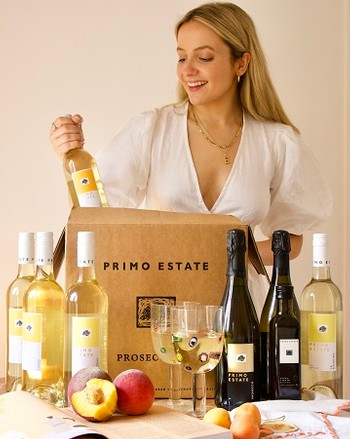 The Primo Summer Pack
LIMITED OFFER

A great value mixed dozen of Sparkling, Whites and Rosé! One box of wine that'll get you through Summer.
3 x NV Primo Estate Prosecco
Fine stone fruit and lemon marry well with delicate bubbles and crisp acidity. This savoury sparkling is mouthwatering and moreish.
3 x 2022 Primo Estate La Biondina
Bursting with juicy passionfruit, mango, and citrus flavours. The taste of Summer all year round!
3 x 2022 Primo Estate Fiano
Overflowing with fragrant notes of grapefruit, melon, and nashi pear. The perfect food-friendly wine for seafood and white meats.
3 x 2021 Primo Estate Sangiovese Rosé
Heady aromas of strawberries & cream, rose and peach with a dry, savoury finish.
1 x 250ml Primo Estate Extra Virgin Olive Oil
A fresh and fruity Extra Virgin Olive Oil with a hint of pepper on the finish.
Delivered to your door with a FREE bottle of Extra Virgin Olive Oil and FREE shipping.