9 October 2014 | Primo Estate
Recipe of the Month - Primavera Crostini
Ingredients
1 loaf of ciabatta bread
300 g fresh shelled peas
300 g peeled broad beans
100 ml goats curd
100 ml natural yoghurt
50 ml JOSEPH First Run Extra Virgin Olive Oil
1 handful of mint leaves
2 pinches of sea salt
1 clove of garlic, peeled and cut in half

Directions
Blanch peas and broad beans for 30 seconds in saltrd boiling water. Strain and rinse in cold water to refresh.
Pound peas, broadbeans, mint and sea salt in a mortar and pestle (aiming for a rough mixture rather than a smooth paste). Add goats curd, olive oil and yoghurt, stirring through until everything combines and a vibrant green colour is acheived. Season with salt and pepper to taste.
Cut ciabatta into 1cm slices and grill (if you are a perfectionist use a griddle to get diagional charred stripes). Glently rub the grilled bread with half a cut clove of garlic, drizzle with olive oil and add the topping before serving with one last drizzle of JOSEPH oil over the top, because as Joe says 'too much olive oil can only be good for you!'.
With thanks to our friends at La Dolce Vita Catering for sharing their delicious recipe.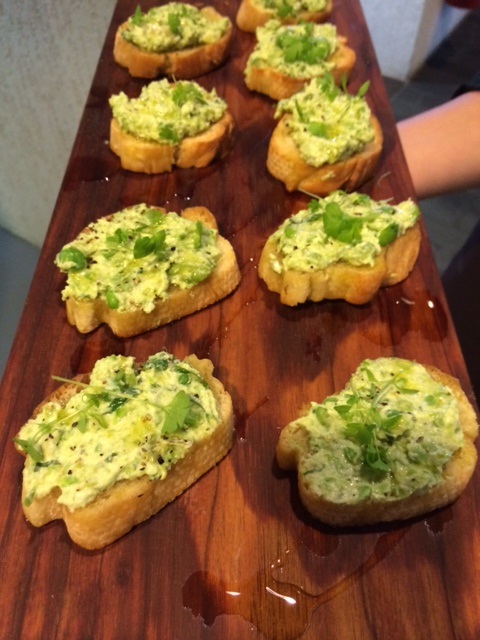 Comments