We have just six Saturday tickets and ten Sunday tickets left for this seasonal feast of winter treats as we pour the 2012 JOSEPH d'Elena Pinot Grigio for the very first time at this luxurious wood oven lunch. Cold crisp days call for warming reds and guest will enjoy our finest wines at the only cellar door lunch where we pour our complete JOSEPH range. Experience the stunning 2010 vintage of our JOSEPH Moda Cabernet Merlot, Angel Gully Shiraz and Nebbiolo. We will also be serving the last precious drops of our JOSEPH Fronti V before we send the barrel back to the shed for another decade's aging.
The wood oven will be fired up for a stream of delicious dishes, all dripping with delicious 2012 JOSEPH First Run Extra Virgin Olive Oil. If you love seasonal produce and premium red wine on cold days forward this email on to a friend and get a group together to enjoy a cozy winter lunch in beautiful McLaren Vale, book today.
Just $120.00 per person including wine - Book today
12 noon - 3pm, Primo Estate Cellar Door, McMurtrie Road, McLaren Vale

When long time Amici Primo Andrew and Justin Lind told us they'd found the perfect match for our JOSEPH Nebbiolo we knew they were serious as they not only sent us the recipe but also included a block of the heavenly Willie's Cacao for us to use! General Manager Richard cooked up a batch for the team one lunchtime and the empty plates and Nebbiolo bottle showed that Andrew and Justine were on to a winner.
This recipe is kindly provided by Willie's Cacao, but we warn you to be very careful clicking on the link, their products are addictively delicious!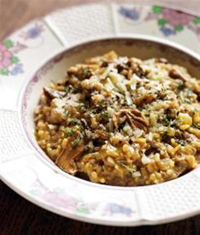 Spicy and rich, this chicken recipe is a great choice for chilly autumn evenings. Try it paired with our newly released Il Briccone Shiraz Sangiovese.
View the full recipe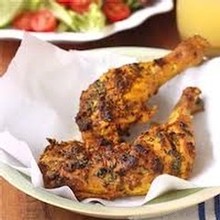 The first olives of 2012 have been pressed today! Watch the video of Joe tasting the freshest seasonal produce in the world.

Peter Bourne has selected our 2010 Primo & Co The Tuscan Shiraz Sangiovese for his feature on flying winemakers in this month's issue of Qantas inflight magazine The Australian Way.
In this 'tale of two hemispheres' Peter describes The Tuscan's 'generous spiced plum and fresh tobacco aromas set in a frame of mild-mannered tannins'. It is a really interesting look at flying winemakers and their influence on wine both here and overseas, check out the full article.

Louise Radman writes in SA Weekend magazine,
'Nothing beats the opulent black forest-inspired combination of dark chocolate and cherry. With robust character and cocoa flavours of its own, the iconic Australian sparkling red is a classic match to complement any chocolaty treat. This indulgent cuvee from JOSEPH stands head and shoulders above the rest. It's a rich and sumptuous wine with soft bubbles and a brooding core of black cherry and satsuma plum, cracked pepper and chocolate bullet notes. The opulent blend of museum vintages has savoury sweetness and serious layers of complexity to offset bittersweet dark chocolate tones.'
We think Louise is on to a winner with her chocolate pairing but for those seeking a savoury match for this wine we love it paired with Dina Grilli's Umbrian Pate.

Joe found this lovely recipe jotted down in Dina's journal from their 2010 holiday on the Isola d'Elba, just off the Tuscan coast. Colourful and beautifully textured this salad is quick and easy to assemble.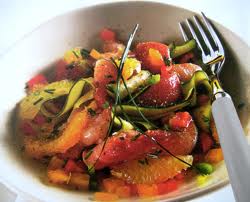 A quick and easy seasonal recipe from our friends at Sydney Seafood School. Perfect for anyone currently enjoying the bounty of a lime tree in the garden. This dish partners beautifully with the refreshing citrus flavours of our La Biondina Colombard.

February's recipe of the month is one of Primo Estate winemaker and owner Joe Grilli's all time favourite dishes from his parent's home region of Ascoli Piceno in Le Marche on the central Adriatic coast of Italy. Joe says,
'Dishes like this are EXACTLY why we make the JOSEPH d'Elena Pinot Grigio'.