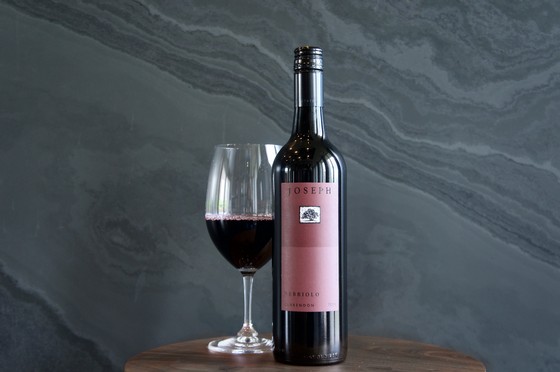 Our JOSEPH Nebbiolo has been rated Australia's #1 in Decanter Magazine!
In a panel tasting of 82 'Nebbiolos of the World', it scored highest in Australia and tied for second overall.
Here's what Master of Wine Dirceu Vianna Junior had to say about it:
"Expressive dark cherry fruit with lifting eucalyptus and herbaceous aromas. Well-balanced and complex fruit with well-integrated oak. Soft and supple on the finish - 93 points."
This wine has been our smallest bottling since we first made it back in 2001. Each year we release only 1200 bottles.
We've been celebrating in the winery this week, and just had to share the news.
It's so exciting to see our South Australian wine recognised on the world stage.
Discover our Nebbiolo - available only online and in our Cellar Door.
Because life's too short to drink anything other than great wine - cheers!

Joe Grilli
Owner & Winemaker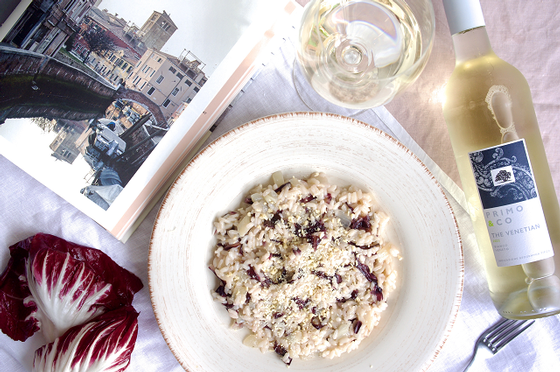 This recipe is inspired by the king of Northern Italian vegetables – radicchio. When cooked, it mellows to give the most delicious spicy, bittersweet flavours.
This is how we cook rice to get the perfect Italian risotto texture.
Ingredients
1 cup Arborio rice
1 small head of radicchio, chopped
1 small onion, finely chopped
2 cloves garlic, minced
4 cups chicken or vegetable stock
1 cup of our Primo & Co 'The Venetian'
1 cup freshly grated Parmesan cheese
2 tablespoons unsalted butter
2 tablespoons JOSEPH Cold Pressed Extra Virgin Olive Oil
salt & pepper to taste
Directions
1. Heat the chicken or vegetable stock in a medium saucepan and keep it warm over low heat.
2. In a separate large saucepan, heat the JOSEPH Olive Oil and 1 tablespoon of the butter over medium heat.
3. Add the onion and garlic. Sauté until the onion is translucent, about 3-4 minutes.
4. Add the Arborio rice and stir well to coat it with the oil and butter. Cook for 1-2 minutes, stirring frequently, until the rice is lightly toasted.
5. Add the white wine to the rice and stir constantly until the wine has been absorbed.
6. Begin adding the warm stock, 1/2 cup at a time. Stir constantly and wait for each addition of stock to be absorbed before adding the next. Continue this process until the rice is cooked and creamy, about 20-25 minutes.
7. When the rice is nearly finished, stir in the chopped radicchio. Cook for an additional 2-3 minutes, until the radicchio has wilted.
8. Remove the risotto from the heat and stir in the remaining tablespoon of butter and grated Parmesan. Season with salt and pepper to taste.
9. Serve the risotto hot, garnished with additional grated Parmesan and chopped parsley.
A crisp, zesty white wine is needed to cut through the soft texture of this risotto. The vibrant floral flavours of our new Italian-made Primo & Co The Venetian are a perfect match!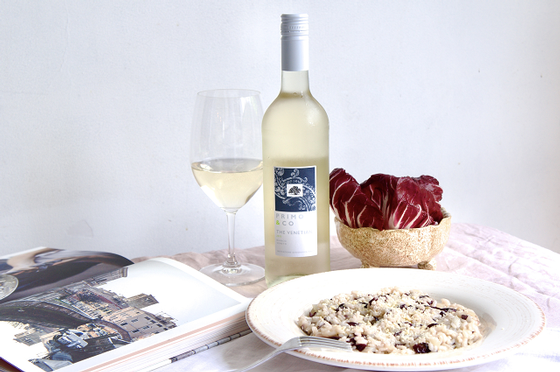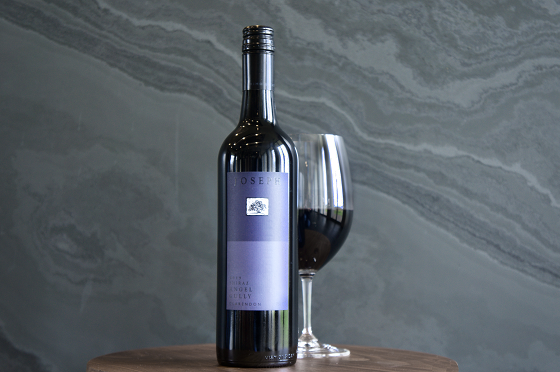 Our new vintage 2021 JOSEPH reds have arrived!
2021 was the kind of year that winemakers dream of. The cool, dry picking season gave us a harvest with bountiful yield and exceptional quality.
As a result, the 2021 JOSEPH reds are showing outstanding concentration of fragrance and flavour. These wines will age for many years.
2021 JOSEPH Nebbiolo
Expansive fragrance of Turkish Delight and roses overlaid with more delicate notes of spice and violet. Turkish delight is the dominant note on the palate with a long, dry finish.
2021 JOSEPH Angel Gully Shiraz
This is a multi-layered wine which shows the best of McLaren Vale Shiraz. Intense bouquet of complex dark red fruits, herbs and spice. It has been made to be delicious on release but will age for a long time in the cellar.
2021 JOSEPH Moda Cabernet Merlot
Intense bouquet of concentrated blackcurrant fruit intermingled with characteristic raisin and cigar box notes. Mouth filling palate of rich, lush blueberry wrapped in fine dark cocoa. The palate is silky, poised and just goes on and on, to a gentle finish with lingering cedar oak.

We've completed our final pick for the 2023 grape harvest.
This year was marked by both challenges and opportunities. Storms in Spring led to some canopy damage, but the summer months were mild and provided ideal ripening conditions for the grapes.
Harvesting started in late January and finished with the crushing of our Nero d'Avola this week.
Though yields were a little lower than previous years, the fruit quality has been outstanding.
We can't wait to finish these wines!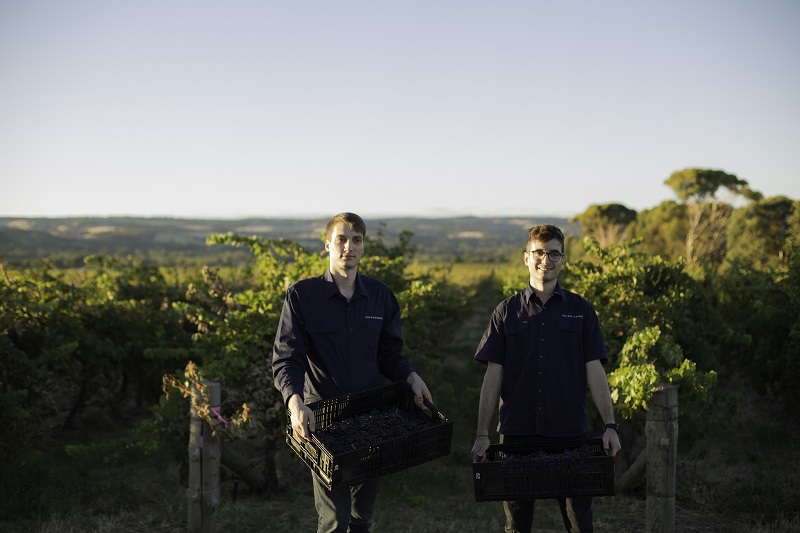 We're hosting dinners in Sydney, Brisbane, Perth, Melbourne and Adelaide this April!
In each city, Matteo and Elena will be presenting a celebration of our new vintage JOSEPH wines.
There will be Sparkling Red on arrival, our new vintage releases, and a selection of our rarest aged reds.
All up, we'll enjoy a flight of nine JOSEPH wines paired with a four-course menu by a local chef.
These dinners are exclusive to our JOSEPH Double Pruners Club. Each club member is entitled to two free tickets.

Join our JOSEPH Double Pruners Club to secure your invite today!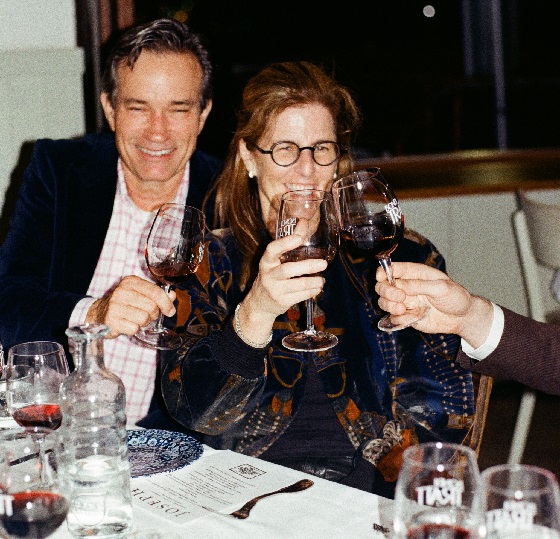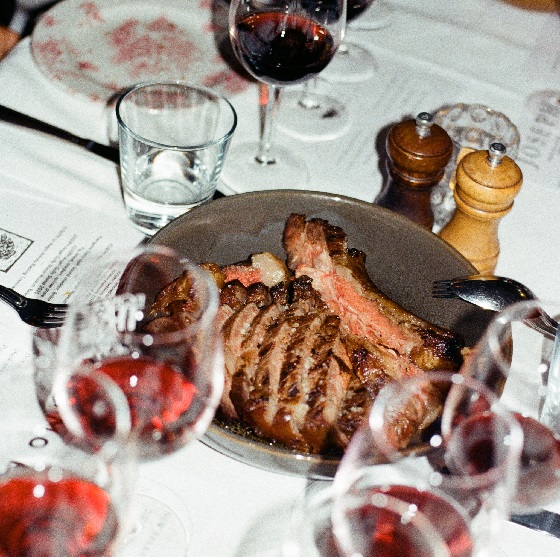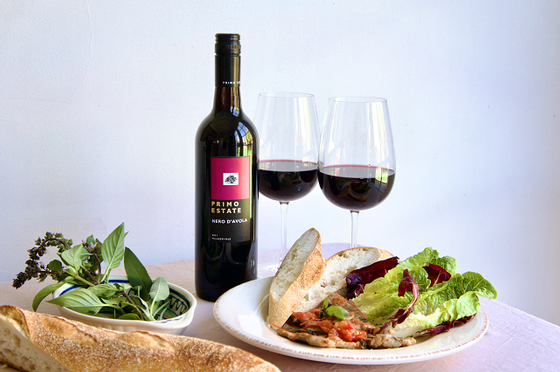 I fell in love with this grape during my trips to Italy as a young winemaker:
Introducing our 2022 Primo Estate Nero d'Avola.
The black grape from Avola is native to Sicily, the southern island at the tip of the Italian peninsula. I visited the vineyards of Avola, and was struck by their many similarities to our home in McLaren Vale.
Like Avola, the Vale is defined by its hot Summers and cooling sea breezes. My dream of a South Australian Nero d'Avola was born.
Now, decades later, we are releasing the 2022 vintage, and it's a stunning wine.
This is a spicy, savoury red which bursts with black plum and cherry fruit flavours. Click here to see my son Matteo taste the wine.
This wine is the ultimate match for Mediterranean cooking. I love serving it alfresco with dishes like Veal Scallopine with Herb and Tomato.
Don't miss out on this limited offer! This is a mailing list exclusive, and it won't be available in bottle shops or restaurants.
As always we are including a bonus bottle of Extra Virgin Olive Oil and free shipping with every mixed or straight dozen.
Here's to living La Dolce Vita with the new Nero d'Avola!

Joe Grilli
Owner & Winemaker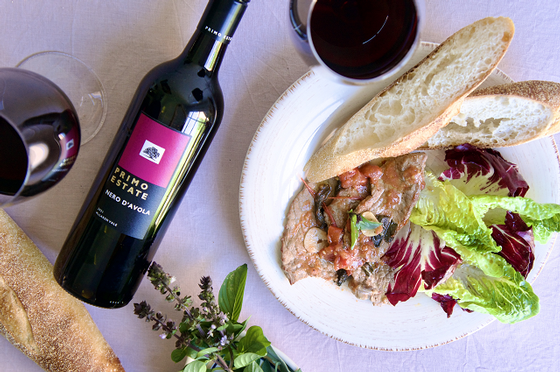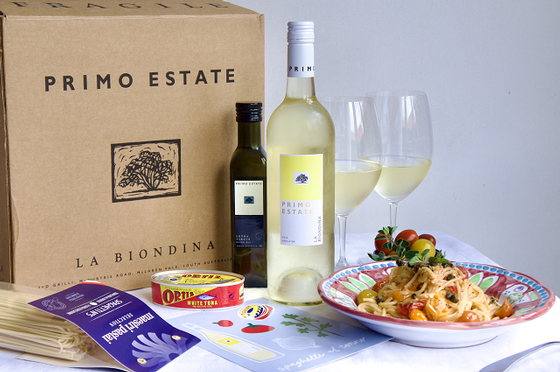 There's nothing like enjoying a glass of chilled white wine with a steaming plate of fresh pasta.
That's why we're releasing a new limited offer - the La Biondina Pasta Pack.
Enjoy 15% off on a dozen La Biondina, and receive a box filled with bonuses:
12 bottles La Biondina

Bursting with juicy passionfruit, mango and citrus flavours.

FREE 500g pack of Maestri Pastai Spaghetti No. 5

​Artisanal Italian spaghetti made in Salerno, Campania.

FREE 112g tin of Ortiz White Tuna in Olive Oil

​Tender white tuna preserved in Spanish olive oil.

BONUS 1 bottle Primo Estate Extra Virgin Olive Oil

​A clean, peppery oil pressed from 100% South Australian olives.
You'll also get a printed card with my favourite tuna pasta recipe - Spaghetti al Tonno. Combine the ingredients in your pack to create this delicious Mediterranean dish.
Want to see exactly what you get? Click here to watch my son Matteo unboxing the La Biondina Pasta Pack.
Plus we'll deliver the pack to your door with free shipping.
Because life's too short to drink anything other than great wine!

Joe Grilli
Owner & Winemaker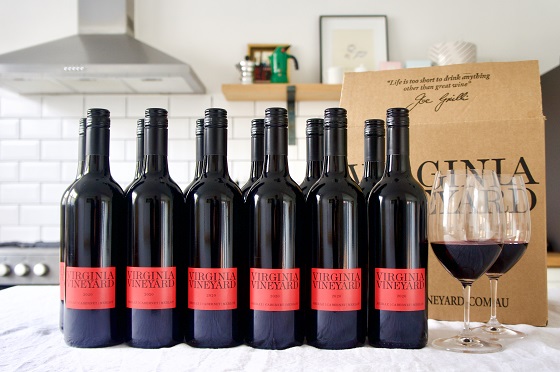 Have you heard about my best-kept secret?
The Virginia Vineyard Shiraz Cabernet Merlot offers unbeatable quality at an everyday price.
Each year, it's released as a members' exclusive and sells out within days.
Today, I have great news – the 2022 vintage has arrived!
This is a smooth, generous wine with mellow, lingering oak character. It has delicious flavours of plum, blackberry, chocolate, and spice. Click here to see my son Matteo introduce the new wine.
The Virginia Vineyard Red has over seventy 5-star reviews on our website. Here are a few:
"Stunning. Best value red in Australia - no doubt." – Gerard C, Queensland 2021
"This wine is as good as you will get in its price range. A must buy." - Brendan R, Victoria 2022
Try Virginia Vineyard for yourself today. I guarantee your total satisfaction or your money back.
Because life's too short to drink anything other than great wine!

Joe Grilli
Owner & Winemaker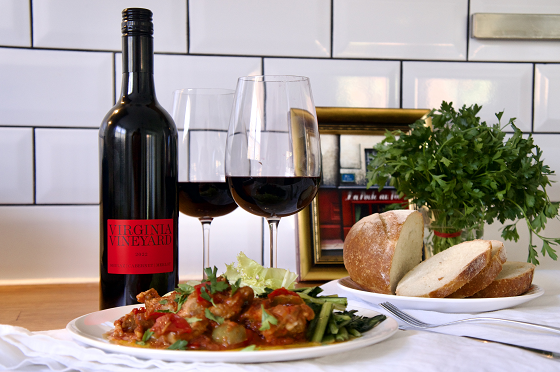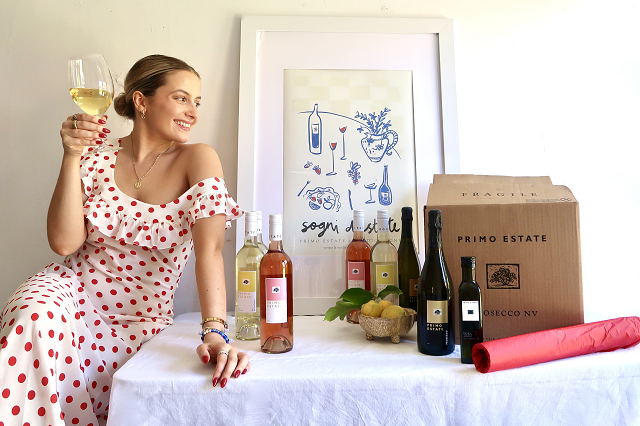 Sip, savour, and soak up the sunshine with our new Summer wine pack!
It includes my three must-have Summer wines - the ones I always keep in my fridge:
4 bottles Primo Prosecco

Stone fruit, lemon, delicate bubbles and a refreshing finish.

4 bottles La Biondina

Bursting with juicy passionfruit, mango and citrus flavours.

4 bottles Sangiovese Rosé

Heady aromas of strawberries & cream, rose and peach.
We're also giving a bonus bottle of premium olive oil with every delivery. It's perfect for drizzling over salads or marinading meats.
Finally, the first 50 orders will receive a limited edition Primo Summer Print. This was created by my daughter Elena - an Adelaide-based artist. I've got one hanging in my cellar, and it's the perfect addition to any wine lover's collection.
Click here to see her introduce the artwork and this pack.
Order now and receive a bonus bottle of olive oil and the free limited edition print - only for the first 50 orders.

Joe Grilli
Owner & Winemaker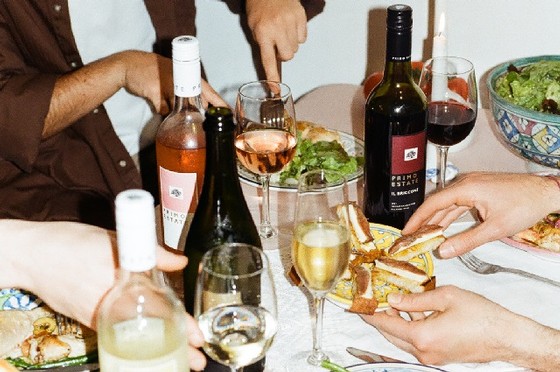 We're coming to Nowra! Click here to book now.
On Thursday, 23rd February, I'm hosting a wine dinner at Ponte's Bar and Dining, 10 Wharf Rd, Nowra.
Head chef Thiago Menezes has put together an incredible one-off menu to match with our wines.
Canapes on Arrival
NV Primo Estate Prosecco
Local Seafood Tasting Plate
2022 JOSEPH 'd'Elena' Pinot Grigio
Porchetta | Creamy Pumpkin Puree | Chimichurri Sauce
2021 'Il Briccone' Shiraz Sangiovese
2021 'Zamberlan' Cabernet Sangiovese
Chargrilled Beef Rump Cap | Potato Mash | Local Mushrooms | Red Wine Jus
2020 JOSEPH 'Moda' Cabernet Merlot
2010 JOSEPH 'Moda' Cabernet Merlot
Selection of Hard Cheese | House Made Lavosh | Condiments
2020 JOSEPH 'Angel Gully' Shiraz
2010 JOSEPH 'Angel Gully' Shiraz
This is a rare chance for you to taste our aged JOSEPH reds alongside our current releases. Get in quick to secure your place.
Click here to book now. Tickets are $120.00 for a full menu including wines.
I look forward to seeing you there!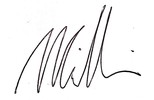 Matteo Grilli
Primo Estate