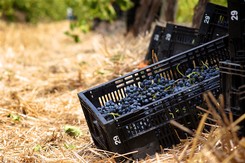 Vintage 2016 is in full swing at Primo Estate with a beautiful harvest of Colombard, Pinot Grigio and Merlot already picked - visit cellar door this month and you might just see us at work harvesting the Shiraz or Cabernet Sauvignon. So far conditions have been perfect and we are thrilled with the quality of the grapes - now to get busy transforming it into some delicious wine.
Cellar door is open 7 days from 11am - 4pm.
Call us on 08 8323 6800 with any queries.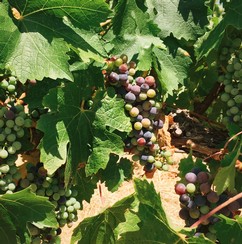 Our Merlot grapes are changing colour as they go through veraison! This is a great time of year to visit cellar door and see the exciting changes in the vineyard as we prepare for vintage 2016. We look forward to welcoming you to the McLaren Vale Cellar Door of the Year 2016, open 7 days 11am - 4pm.