There is one grape which we simply can't pick enough of every harvest: Nero d'Avola.
Each year we're only able to release a tiny batch to our mailing list, and the wine disappears in weeks. For eleven months of the year, we're asked "when will you have the new Nero?"
We have good news for fans of this wine - our 2020 Nero d'Avola has arrived!
The new vintage bursts with Nero d'Avola's signature plum and black cherry flavours. Its palate is balanced and elegant, with plenty of spice and liquorice notes. See our winemaker, Joe Grilli, get fired up tasting the 2020 vintage here.
We make this wine to pair with simple, rustic mediterranean dishes like pizza and pasta. Joe insisted on sharing his favourite Southern Italian pasta recipe for this release: Pasta alla Siciliana.
Our advice: get in before it sells out. 2020 was another scarce harvest, and this limited release won't last long.
Enjoy a bonus bottle of Extra Virgin Olive Oil and free shipping with every mixed or straight dozen.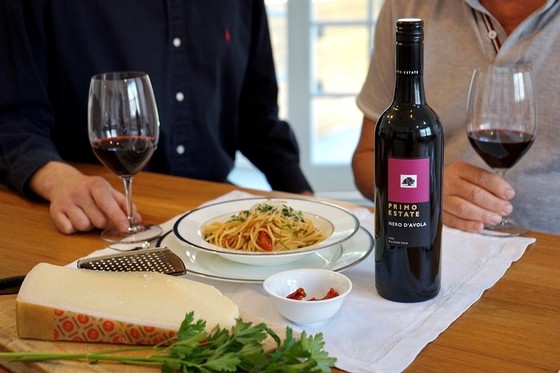 The warm weather last week led to a cracking start for the 2021 harvest. Fruit quality and yields have been exceptional!
Last night we picked the Merlot fruit for our JOSEPH Moda. The berries are now drying in the shade of our cellar door and will be ready for crushing in a week's time!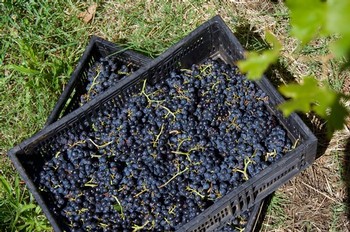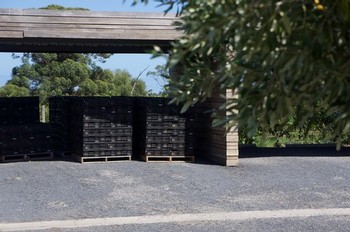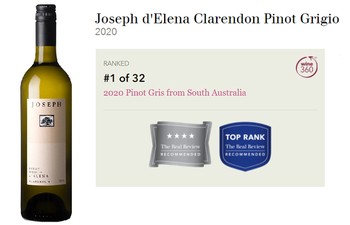 The JOSEPH d'Elena has been rated the #1 Pinot Gris from South Australia on The Real Review!
Here's what the judges have to say about it:
"A soft bouquet of citrus and yellow apples. The palate is dry, with flavours of sweet pear and lemon jam. My favourite feature is the texture, soft and slippery with racy acidity and a crisp finish" - Amanda Yallop, The Real Review, 2020.
Elena poured a glass of d'Elena to celebrate...