Come to our cellar door gallery and see South Australia's natural beauty through fresh eyes. Primo Estate is proud to be hosting an exhibition by four talented local artists from 5th - 26th September. Our stunning function room will be the perfect setting for the plant and animal sculptures of Andy Brockenbrow, the landscape and wildlife photography of Sharon Callaghan and Tony Morisset and the oil paintings of Evi Szollosi.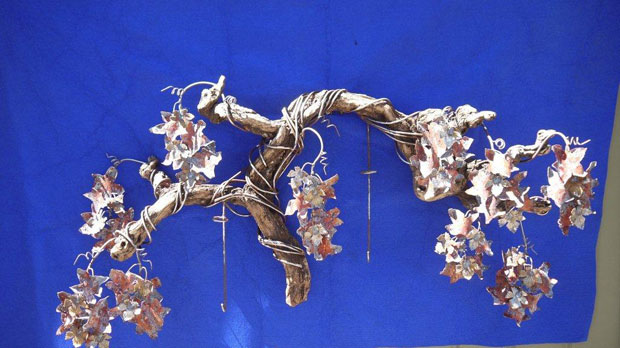 Joe Grilli is hitting the road for a series of Budburst Dinners with our Amici across Australia. We will be pouring a selection of Primo Estate and JOSEPH wines paired with specially created menus at the following fabulous venues:
Brisbane Budburst Dinner
Tuesday 28th August
Era Bistro, 102 Melbourne St, South Brisbane
$125.00 per person. Call Kate at Era to book on 07 3255 2033 or email events@erabistro.com.au
Melbourne Budburst Dinner
Wednesday 29th August
Sosta Cucina, 12 Errol St, North Melbourne VIC 3051
$120.00 per person. Call 03 9329 2882 or book online at sosta.com.au/book
Sydney Budburst Dinner
Thursday 30th August
Kitchen by Mike, 85 Dunning Avenue, Rosebery, Sydney 2018
$125.00 per person. Call 02 90450910 or email info@kitchenbymike.com.au
Canberra Budburst Dinner - SOLD OUT
Friday 31st August
Royal Canberra Golf Club, Bentham Street, Yarralumba ACT 2600
Perth Budburst Dinner
Wednesday 5th September
Cognito, 128 Wellington St, Mosman Park, WA 6012
Booking details coming shortly
Adelaide Budburst Dinner
Friday 7th September
Rigoni's Bistro, Leigh St, Adelaide
$125.00 per person. Call 08 8231 5160 or email info@rigonis.com.au


Just weeks after our 23rd Olive Oil Harvest Primo Estate's owner, winemaker and master oil blender Joe Grilli was honored to receive the Maggie Beer Award for Outstanding Contribution to Australian Food at last night's ABC Delicious Magazine Produce Awards. Maggie said 'Joe has been at the forefront of the olive oil industry in this country. His JOSEPH Extra Virgin Olive Oil showed me 20 years ago what was possible for a benchmark oil in Australia'.
Check out our video of Joe in action pressing the first oil of the 2012 harvest.

In gratitude for the wonderful work of The Mary Potter Hospice who gave so much support to the Grilli family during Dina's illness we are proud to announce that we will donate $20.00 from every dozen of Primo Estate or JOSEPH wines sold online during July and August to The Mary Potter Foundation. Cathy Murphy, Executive Director of Foundation says, 'Our aim is to help people enjoy the highest quality of life during treatment and when active treatment is no longer an option.' We think that sounds a lot like the Primo Estate motto of 'la dolce vita, the good life.

We are thrilled to see that the Herald Sun's wine writer Tony Love is as happy with the 2012 Primo Estate La Biondina Colombard as we are!
'Every year, the arrival of a new-vintage Colombard signals "that" moment when the fresh start begins and the year comes into focus. It may be winter, but this screams of summer, redolent of tropical passionfruit, full of zing and more of that tangy fruit on the palate. It hangs more-ishly in your taste memory as well. Lovely.'


When the lovely Rosie from cellar door baked this delicious treat for the team it vanished so fast that we just had to share it with our Amici. Rosie inherited the recipe from her grandmother who escaped Berlin during the war. Rosie says 'This is a real winter warmer, the smell of apples and cinnamon baking takes me back to Grandma's kitchen'.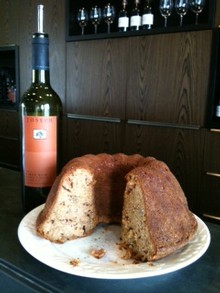 We have just six Saturday tickets and ten Sunday tickets left for this seasonal feast of winter treats as we pour the 2012 JOSEPH d'Elena Pinot Grigio for the very first time at this luxurious wood oven lunch. Cold crisp days call for warming reds and guest will enjoy our finest wines at the only cellar door lunch where we pour our complete JOSEPH range. Experience the stunning 2010 vintage of our JOSEPH Moda Cabernet Merlot, Angel Gully Shiraz and Nebbiolo. We will also be serving the last precious drops of our JOSEPH Fronti V before we send the barrel back to the shed for another decade's aging.
The wood oven will be fired up for a stream of delicious dishes, all dripping with delicious 2012 JOSEPH First Run Extra Virgin Olive Oil. If you love seasonal produce and premium red wine on cold days forward this email on to a friend and get a group together to enjoy a cozy winter lunch in beautiful McLaren Vale, book today.
Just $120.00 per person including wine - Book today
12 noon - 3pm, Primo Estate Cellar Door, McMurtrie Road, McLaren Vale

When long time Amici Primo Andrew and Justin Lind told us they'd found the perfect match for our JOSEPH Nebbiolo we knew they were serious as they not only sent us the recipe but also included a block of the heavenly Willie's Cacao for us to use! General Manager Richard cooked up a batch for the team one lunchtime and the empty plates and Nebbiolo bottle showed that Andrew and Justine were on to a winner.
This recipe is kindly provided by Willie's Cacao, but we warn you to be very careful clicking on the link, their products are addictively delicious!