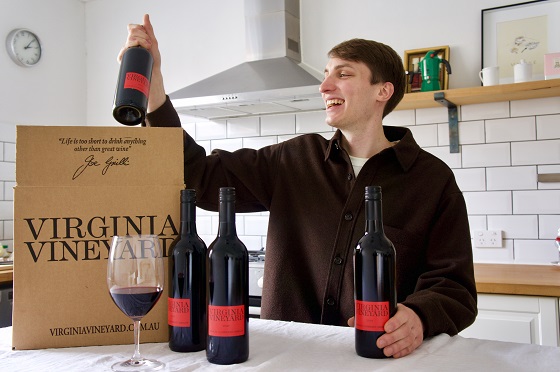 This is my best kept secret – the Virginia Vineyard Shiraz Merlot Cabernet.
This wine offers unbeatable quality at an everyday drinking price.
Each year, it's released directly to our mailing list and sells out within days, if not hours. Today, I have good news – the 2021 vintage has arrived!
The new release is a smooth, generous style with mellow, lingering oak character. It has delicious flavours of plum, blackberry, chocolate, and spice. Click here to see me taste the new wine.
The Virginia Vineyard Red has over sixty 5-star reviews on our website. Here are a few:
"Stunning. Best value red in Australia - no doubt." – Gerard C, Queensland 2021
"Simply a great drop. You will not find a better red at this price point anywhere else - I challenge you!" - Chris M, Victoria, 2021
Try Virginia Vineyard for yourself today. I guarantee your total satisfaction or your money back.
Because life's too short to drink anything other than great wine!

Joe Grilli
Owner & Winemaker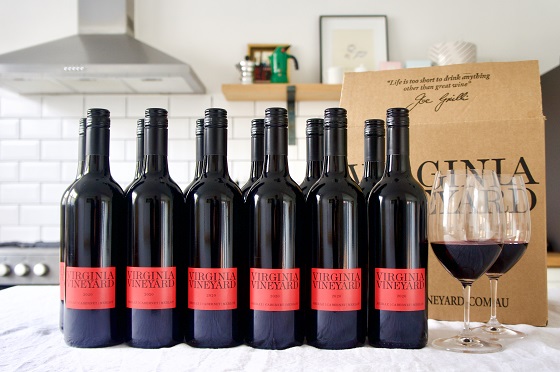 Our newest red has arrived - the 2021 'Il Briccone' Shiraz Sangiovese!
In Italian, Il Briccone is 'the rogue' – a spirited, mischief-making rascal.
This wine is my mischievous blend of Shiraz and Sangiovese. 25 years ago, when I first dreamt up the wine, I was told that the combination would "only ruin great Shiraz fruit".
I was a young Australian winemaker with Italian parents. To me, the idea of blending classic grapes with exciting new Italian varietals made sense.
Since then, Il Briccone has grown in reputation to become our most popular red wine.
Today, we make it by crushing McLaren Vale fruit into open-topped concrete fermenters. We age the wine in seasoned oak barrels for one year before release.
2021 was the kind of year that winemakers dream of. Ample rain in the 2020 Winter produced a healthy canopy in the vines. The cool, dry picking season gave us a harvest with bountiful yield and exceptional quality.
The result - a vibrant, full-bodied red brimming with plum, pepper, and spice. The Sangiovese adds a burst of cherry to the wine's savoury finish.
Il Briccone shines when poured alongside hearty, tomato-based cooking. We love serving it with my Mum's Polpette Recipe – meatballs in a rich tomato sauce.

Joe Grilli
Owner & Winemaker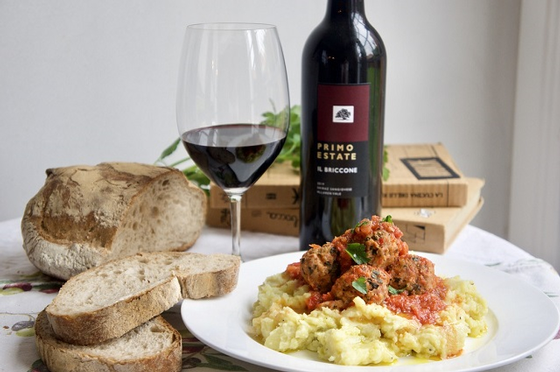 James Halliday has put our Primo Pecorino in his Top 100 Wines of 2021! 🐑✨
Here's what he had to say:
"The highly floral bouquet is left by the wayside by the richness and succulence (but not sweetness) of the palate. It strikes a further blow with its titanium backbone of acidity." - 96 points, drink to 2025.
Grazie James! 🥂