Primo Estate is continuing to deliver wine and olive oil to homes across the country. Australia Post has taken action to protect the health and safety of all delivery staff and customers.
We are offering 15% off our mixed pack specials, plus FREE SHIPPING and a BONUS bottle of extra virgin olive oil with every dozen ordered.
Thank you for your continued support; we can't wait to welcome you back to McLaren Vale,
Joe Grilli & The Primo Team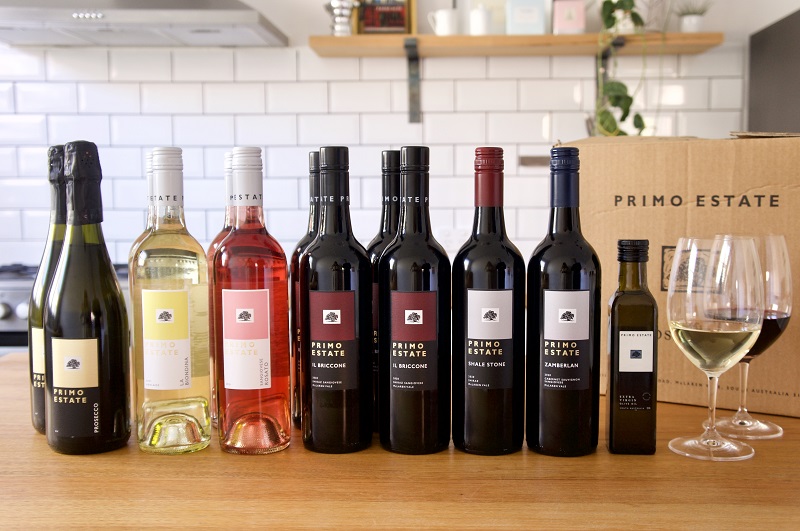 We have temporarily shut our McLaren Vale Cellar Door due to SA Health COVID-19 restrictions.
We hope to welcome you back for a wine tasting tasting soon!
Luckily we're still able to deliver wine and olive oil across Australia. Click here to discover our 'Primo at Home' Wine Tasting Pack!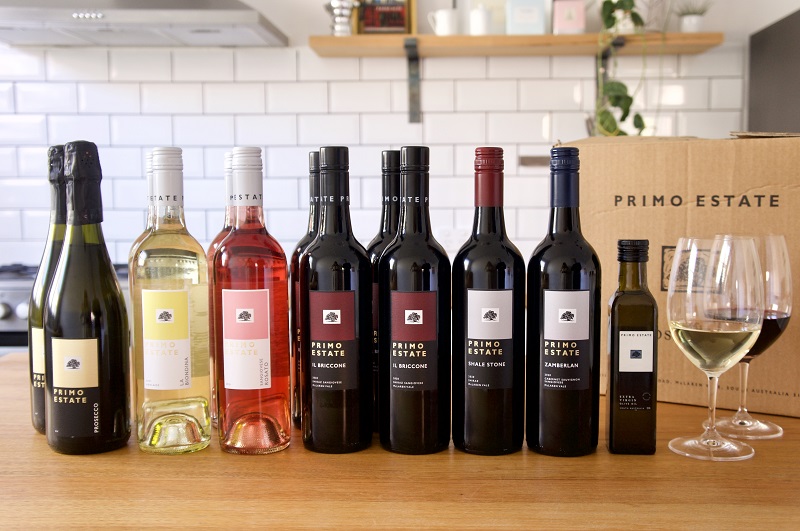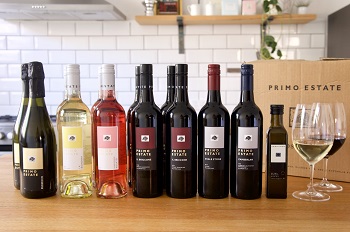 In the last few days, we've had people from all over Australia call us to cancel their McLaren Vale wine tasting due to the new round of COVID lockdowns.
Luckily, we're able to continue delivering wine and olive oil to homes across the country.
We've decided to put together a great value mixed dozen of our new releases for all the wine lovers who can't visit us in McLaren Vale.
This limited release of the 'Primo at Home Pack' offers our Cellar Door experience, sent to your door with free shipping and a bonus bottle of olive oil.
For those who were looking forward to tasting our wines in McLaren Vale – here's a video of Matteo, our winery host, talking you through each wine.
Life's too short to drink anything other than great wine!
-The Primo Team

The Primo Prosecco is back!
Last year this wine made history by becoming the first ever South Australian wine to win 'Prosecco of the year' in the Australian Sparkling Report.
After winning this award, our year's supply sold out in weeks.
Tyson Stelzer, James Halliday's heir apparent, judged the category and couldn't believe that our McLaren Vale wine "swooped in to win the prize". Here's why Tyson loves our Prosecco:
"This is a fresh, crunchy, lively prosecco with just a touch of sweetness – hoorah! It's built around the varietal markers of nashi pear, lemon and a spicy edge reminiscent of rocket. It's about as well-crafted and delicious as prosecco can be. And refreshingly dry. King Valley, look out!"
It's not a fluke - our Prosecco is still rated #1 of 51 Australian Prosecco on The Real Review.
You have to taste this Prosecco - it's only $19.80 per bottle, plus free shipping and a bonus bottle of Extra Virgin Olive Oil with every mixed or straight dozen. Get in before it disappears again.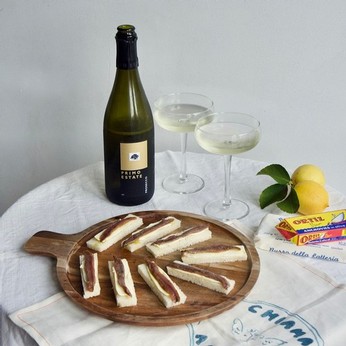 The 2021 La Biondina has arrived!

This is our first taste of the legendary 2021 harvest, and it does not disappoint. It's the kind of year that winemakers dream of. Ample rain in the 2020 Winter produced a healthy canopy in the vines. The cool, dry picking season gave us a harvest with bountiful yield and exceptional quality.
The new La Biondina bursts with fresh passionfruit, pineapple, and guava flavours. Its mouth-watering citrus finish is balanced with 'fruit salad' exuberance.
The taste of Summer in a glass!

This is a day I have been looking forward to for many years - we are releasing our first ever Primo Estate Fiano!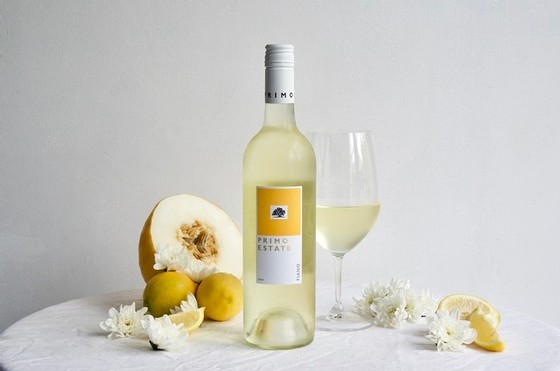 I've been trying to get my hands on this rare grape for many harvests. Last year I finally found a stunning parcel of fruit.
The resulting wine overflows with fragrant notes of grapefruit, melon, and nashi pear. On the palate it's softly textured with a satisfying savoury finish. Click here to see me taste the new wine and rave about the wonders of this Southern Italian grape.
Fiano is the perfect match for your favourite seafood and white meat dishes. I love drinking this wine with my Insalata di Mare - Italian seafood salad recipe.
I was only able to secure a small parcel of Fiano, and we don't expect this wine to last long. All our other whites have sold out - get in before this one disappears too.
Here's to living La Dolce Vita!
Joe Grilli
Owner & Winemaker

We have just picked the last parcel of fruit for our 2021 vintage.
This has been the kind of year that winemakers dream of. Ample rain in the 2020 Winter produced a healthy canopy in the vines. The cool, dry picking season gave us a harvest with bountiful yield and exceptional quality.
We already know that the 2021 wines will be some of our best. The fragrance from the fermenting reds in our winery show a rare depth of character.
We can't wait to share these wines!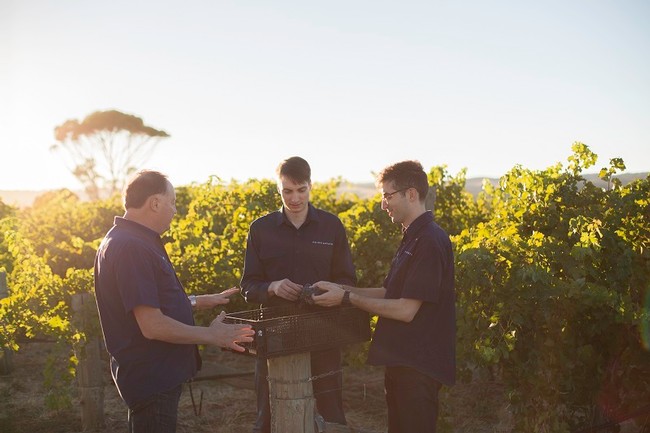 There is one grape which we simply can't pick enough of every harvest: Nero d'Avola.
Each year we're only able to release a tiny batch to our mailing list, and the wine disappears in weeks. For eleven months of the year, we're asked "when will you have the new Nero?"
We have good news for fans of this wine - our 2020 Nero d'Avola has arrived!
The new vintage bursts with Nero d'Avola's signature plum and black cherry flavours. Its palate is balanced and elegant, with plenty of spice and liquorice notes. See our winemaker, Joe Grilli, get fired up tasting the 2020 vintage here.
We make this wine to pair with simple, rustic mediterranean dishes like pizza and pasta. Joe insisted on sharing his favourite Southern Italian pasta recipe for this release: Pasta alla Siciliana.
Our advice: get in before it sells out. 2020 was another scarce harvest, and this limited release won't last long.
Enjoy a bonus bottle of Extra Virgin Olive Oil and free shipping with every mixed or straight dozen.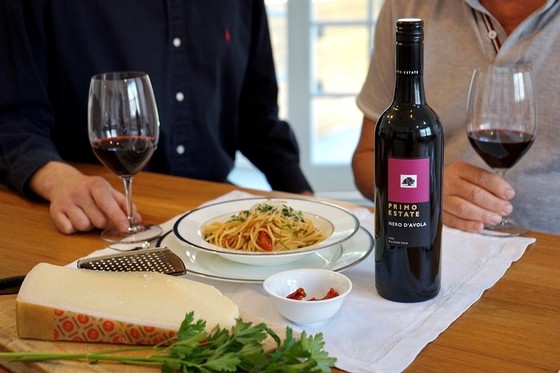 The warm weather last week led to a cracking start for the 2021 harvest. Fruit quality and yields have been exceptional!
Last night we picked the Merlot fruit for our JOSEPH Moda. The berries are now drying in the shade of our cellar door and will be ready for crushing in a week's time!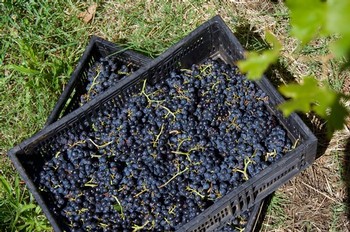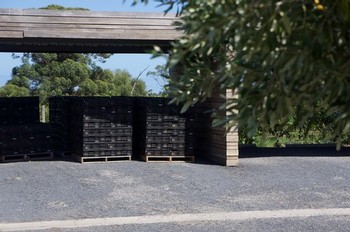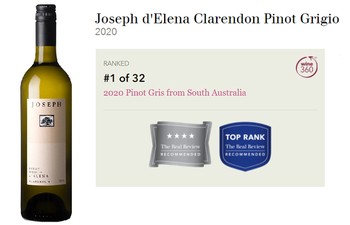 The JOSEPH d'Elena has been rated the #1 Pinot Gris from South Australia on The Real Review!
Here's what the judges have to say about it:
"A soft bouquet of citrus and yellow apples. The palate is dry, with flavours of sweet pear and lemon jam. My favourite feature is the texture, soft and slippery with racy acidity and a crisp finish" - Amanda Yallop, The Real Review, 2020.
Elena poured a glass of d'Elena to celebrate...