12 June 2018 | Primo Estate
2018 La Biondina Colombard Release
La Biondina (the young blonde), a modern Australian classic, returns to cellar door with a new vintage.
TASTING NOTE
The nose has fresh passionfruit, pineapple, guava and citrus notes. The palate has mouth-watering acidity balanced with 'fruit salad' exuberance. Bursting with juicy passionfruit, mango and citrus flavours; La Biondina brings the taste of summer all year round.
VINEYARD REGIONS
The Adelaide Plains are just 10 meters above sea level and benefit from cooling maritime breezes (you can see the ocean from our winery). The dry, sunny climate and sandy loam soil are perfect for growing the late-ripening Colombard variety. Half of the fruit is picked a first ripeness to give fresh, citrus fruit notes, while the remainder is allowed to hang for another fortnight to develop the rich tropical passionfruit flavours that are such a feature of La Biondina.
VINTAGE CONDITIONS
2018 saw perfect growing conditions in the Adelaide Plains. The long sunny days with no extreme weather conditions produced beautiful fruit from healthy, flourishing vines.
WINEMAKING
A long cool fermentation in stainless steel to preserve delicate fruit flavours, followed by early bottling to capture the freshness.
Harvest February 2018 Grapes 100% Colombard Alcohol 12% Winemakers Joe Grilli & Tom Garrett Peak drinking Enjoy these fresh flavours within 12 months of release. Food Our 'young blonde' is a popular girl who can make friends with a wide variety of dishes, especially seafood, and spicy Asian flavours. Try pairing with salt and pepper squid, Pronunciation 'La bee-on-dee-nah'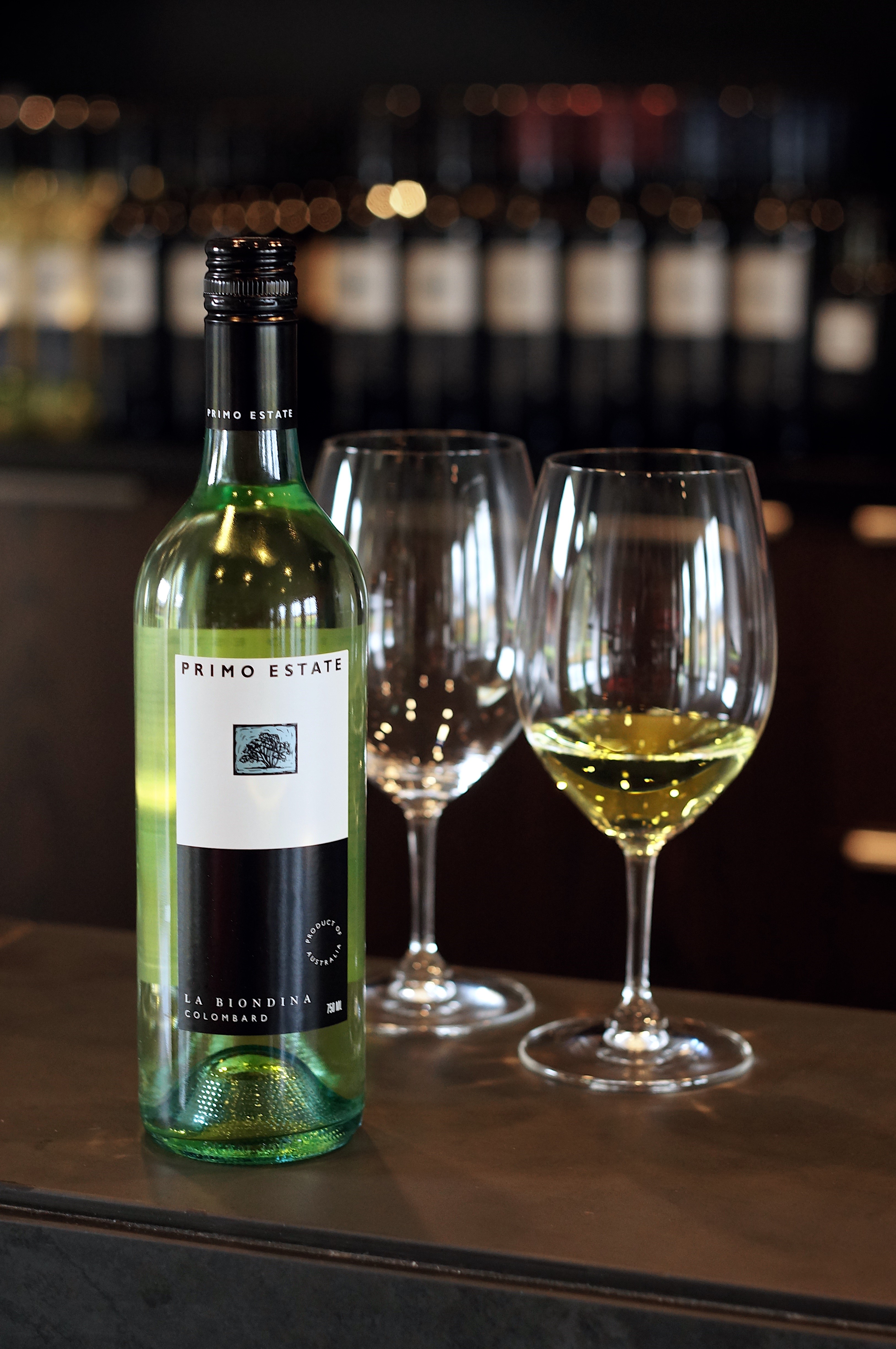 Comments
Commenting has been turned off.