3 February 2020 | Primo Estate
The Origins of the JOSEPH 'Moda'
For over 30 years Joe Grilli's signature wine has been the JOSEPH 'Moda' Cabernet Merlot.
The Moda is made using partially dried grapes in the style of Northern Italian 'Amarone' wines. As a young South Australian winemaker in the 1980s, Joe pioneered the use of this technique outside of Italy.
In a recent interview with Peter McCombie, Joe discussed the origins, techniques and philosophy behind this unique wine style.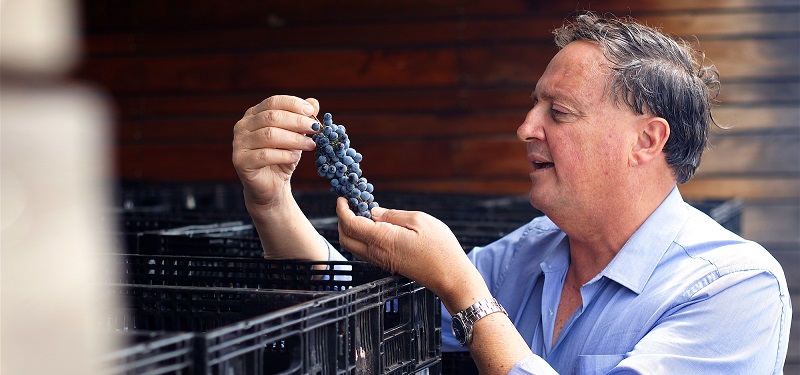 What inspired you to make wine from dried grapes?
Actually the origins for my making this style go back to a London wine bar in 1984. I was there on my first ever overseas trip (incidentally with a very young Chester Osborn straight out of Roseworthy College who had yet to commence working as winemaker at his family's d'Arenberg winery), and at the time I was searching for ideas to make a flagship Primo Estate red - something to really hang my hat on. I do not remember the name of the wine bar, but the sommelier there recommended we try a Masi single vineyard riserva from the early 70s - one of those with a hand written label - and I remember being blown away by it. He explained how it was made from air dried grapes and I pretty well resolved on the spot that I would conduct trials making wine from dried grapes. I also had the drying infrastructure -racks, covered drying area - from my experiments with inducing botrytis on Riesling grapes so I was able to put the idea into practice quite readily.
What makes your wine different to the traditional Italian Amarone?
Well firstly I am using Cabernet Sauvignon and Merlot originally because I thought the Cabernet berries were suited to all the handling required to spread them on the racks being quite resistant to squashing.
I always wanted to limit the drying to make wines of just under 15% alcohol and retain a vibrance without too much raisin character that might make the wines look like dry vintage port! I also wanted to avoid some of the mouldy/bitterness that some of the really old fashioned Amarones were like.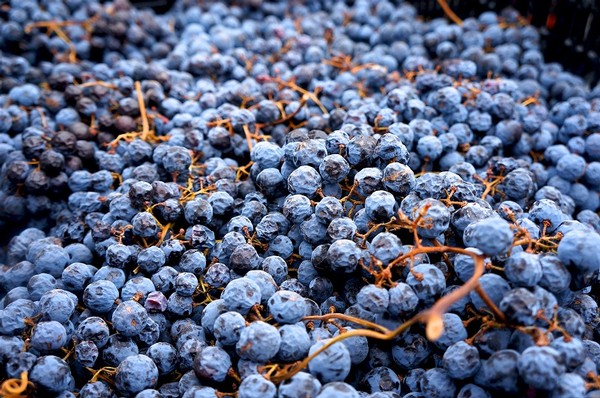 Cabernet grapes for the JOSEPH Moda undergoing the Amarone process
Do you think the appassimento (drying) process dominates terroir expression?
Good question - undoubtedly the appassimento process changes the whole complexion of the wine. Apart from the concentration factor the wines come out with a velvetiness and softer mouthfeel no matter where the grapes come from. I see the drying process as being part of the terroir.
At tastings of older Moda's (10 years or more) I often say that I see in the wine the natural exuberance of Aussie fruit, a bit of cigar box as in Bordeaux and then an Italian-like layer of compost/antique furniture. In short I believe the drying process adds a touch of Italy into the wine!
What do you think is the appeal of dried grape wine for wine drinkers? Is it power, weight, intensity, etcetera? Or perhaps sweetness? Or…?
Once again very good question - I think it instinctively appeals to wine lovers who understand that with a dried grape wine, whether it's my Moda or a Sfursat or a passito Sagrantino or an Amarone, they are guaranteed of getting a powerful mouthfilling wine and some bang for their buck!
Click here to discover the latest release of the JOSEPH Moda!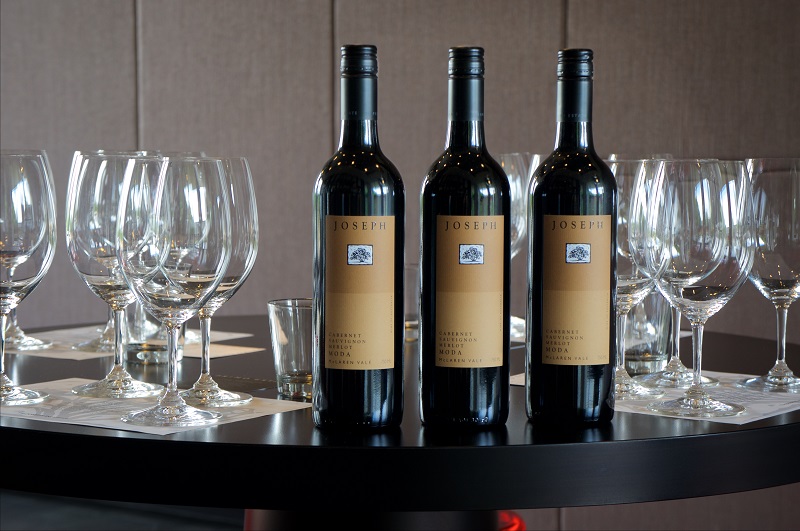 Comments
Commenting has been turned off.