22 November 2021 | Primo Estate
Our New Sangiovese Rosé! 🍓🌹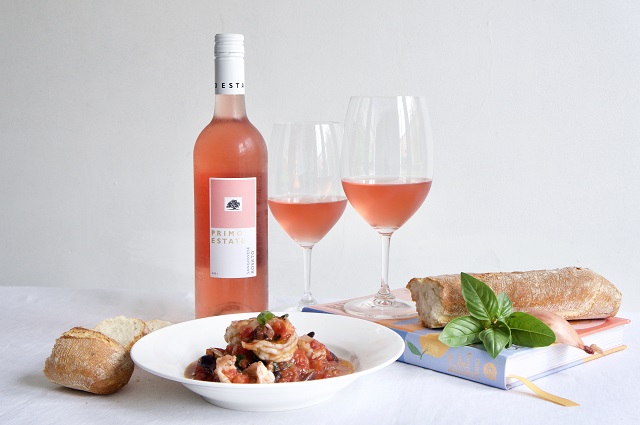 Warm weather has arrived in McLaren Vale, and at home we've been enjoying it with our new 2021 Sangiovese Rosé.
There's no better feeling than the first sip of chilled Rosé on a warm evening!
I made this wine to be the ultimate food-friendly Summer drink. It has delicious aromas of strawberry & cream and gives a satisfying dry finish.
Our family loves food matching with Rosé, and lately our go-to dish has been Prawns with Tomato and Black Olive. The Rosé's savoury texture beautifully compliments the tomato's richness.
Here's what wine lovers have to say about our Sangiovese Rosé:
"A beautiful wine." - Kristy T, South Australia 2021
"Am really enjoying this Sangiovese Rosé, particularly during warmer weather. Anyone I introduce it to is impressed." - Ann B, New South Wales 2020
Don't miss out on this tiny batch release! This is a mailing list exclusive, and it won't be available in bottle shops or restaurants.
As always we are including a bonus bottle of Extra Virgin Olive Oil and free shipping with every mixed or straight dozen.
Life's too short to drink anything other than great wine!

Joe Grilli
Owner & Winemaker
Comments
Commenting has been turned off.