27 March 2023 | Primo Estate
Our 2022 Nero d'Avola🍇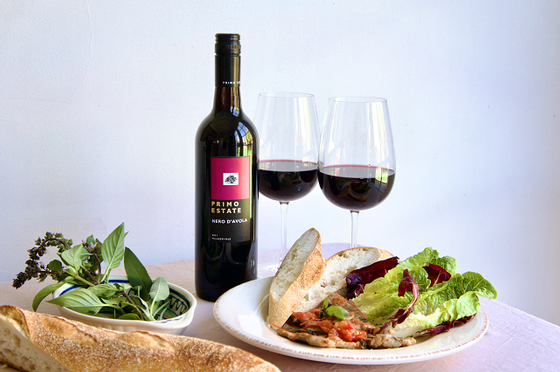 I fell in love with this grape during my trips to Italy as a young winemaker:
Introducing our 2022 Primo Estate Nero d'Avola.
The black grape from Avola is native to Sicily, the southern island at the tip of the Italian peninsula. I visited the vineyards of Avola, and was struck by their many similarities to our home in McLaren Vale.
Like Avola, the Vale is defined by its hot Summers and cooling sea breezes. My dream of a South Australian Nero d'Avola was born.
Now, decades later, we are releasing the 2022 vintage, and it's a stunning wine.
This is a spicy, savoury red which bursts with black plum and cherry fruit flavours. Click here to see my son Matteo taste the wine.
This wine is the ultimate match for Mediterranean cooking. I love serving it alfresco with dishes like Veal Scallopine with Herb and Tomato.
Don't miss out on this limited offer! This is a mailing list exclusive, and it won't be available in bottle shops or restaurants.
As always we are including a bonus bottle of Extra Virgin Olive Oil and free shipping with every mixed or straight dozen.
Here's to living La Dolce Vita with the new Nero d'Avola!

Joe Grilli
Owner & Winemaker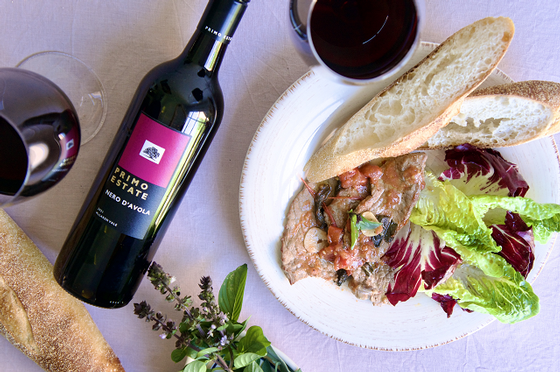 Comments
Commenting has been turned off.