13 February 2023 | Primo Estate
Our Primo Summer Pack 🌞📦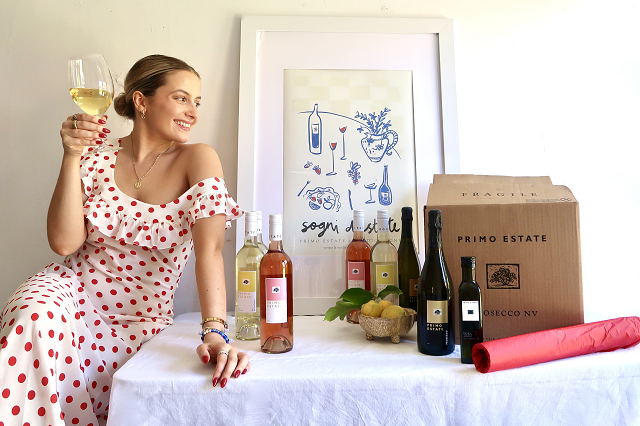 Sip, savour, and soak up the sunshine with our new Summer wine pack!
It includes my three must-have Summer wines - the ones I always keep in my fridge:
4 bottles Primo Prosecco

Stone fruit, lemon, delicate bubbles and a refreshing finish.

4 bottles La Biondina

Bursting with juicy passionfruit, mango and citrus flavours.

4 bottles Sangiovese Rosé

Heady aromas of strawberries & cream, rose and peach.
We're also giving a bonus bottle of premium olive oil with every delivery. It's perfect for drizzling over salads or marinading meats.
Finally, the first 50 orders will receive a limited edition Primo Summer Print. This was created by my daughter Elena - an Adelaide-based artist. I've got one hanging in my cellar, and it's the perfect addition to any wine lover's collection.
Click here to see her introduce the artwork and this pack.
Order now and receive a bonus bottle of olive oil and the free limited edition print - only for the first 50 orders.

Joe Grilli
Owner & Winemaker
Comments
Commenting has been turned off.