3 July 2023 | Primo Estate
Ribollita - our hearty Winter soup 🍲🌿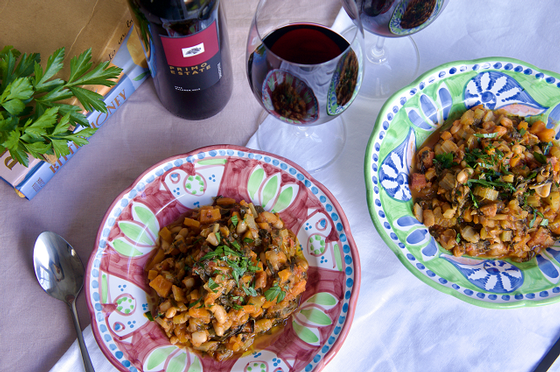 The secret to this delicious take on Tuscan stew is crispy pancetta. The smoky pork pieces make it a perfect match for savoury reds like our Primo Estate Sangiovese.
Ingredients
2 tablespoons JOSEPH Olive Oil
3 garlic cloves, finely diced
2 red onions, chopped
1/2 bunch celery, leaves and stem chopped
3 carrots, diced
1 cup of parsley leaves, chopped
2 x 400g cans diced tomatoes
200g pancetta, thinly sliced then diced
1 bunch of kale, stem and leaves chopped
400g cannellini beans, drained and rinsed
6 slices crusty ciabatta bread
sea salt & cracked black pepper
Directions
1. Heat the JOSEPH olive oil in a large saucepan over low heat. Add garlic, onion and gently sauteé for 2 minutes.
2. Add the celery, carrot, and parsley, then cook for 20 minutes as the vegetables soften.
3. Add the chopped tomatoes and cook for a further 30 minutes or until thickened.
4. While the soup is simmering, place a large frying pan over medium heat. Add the diced pancetta and cook until it starts to brown, about 3 minutes.
4. Add the pancetta, kale and half the beans to the stew. Boil water in a kettle and then fill the saucepan until the ingredients are just covered.
5. Simmer for a further 30 minutes or until quite thick.
7. Mash remaining beans with a fork, then add to the soup and stir thoroughly. Turn off heat.
8. While the soup is cooling, lightly toast the bread. Tear the bread into small chunks, then add to soup and stir.
Divide the ribollita into bowls and finish with lashings of JOSEPH Olive Oil and a sprinkle of fresh parsley.
Pour yourself a healthy glass of Sangiovese and enjoy the comfort of rustic Italian cooking!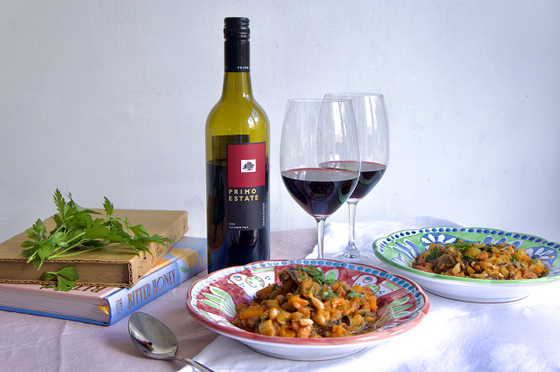 Comments
Commenting has been turned off.