29 August 2019 | Primo Estate
The 2019 JOSEPH First Run wins 'Best Multi-Regional Oil' at the Royal Adelaide Olive Awards! 🥇🍈
The 2019 JOSEPH First Run has just won 'Best Multi-Regional Oil', topping its category for the second year in a row! 🍈🥇🥇🍈
Both the 2019 First Run and the 2019 Cold Pressed were awarded Gold Medals at last night's Royal Adelaide Olive Awards.
These award-winning Extra Virgin Olive Oils are now available for tasting at our McLaren Vale Cellar Door - get in quick before they sell out!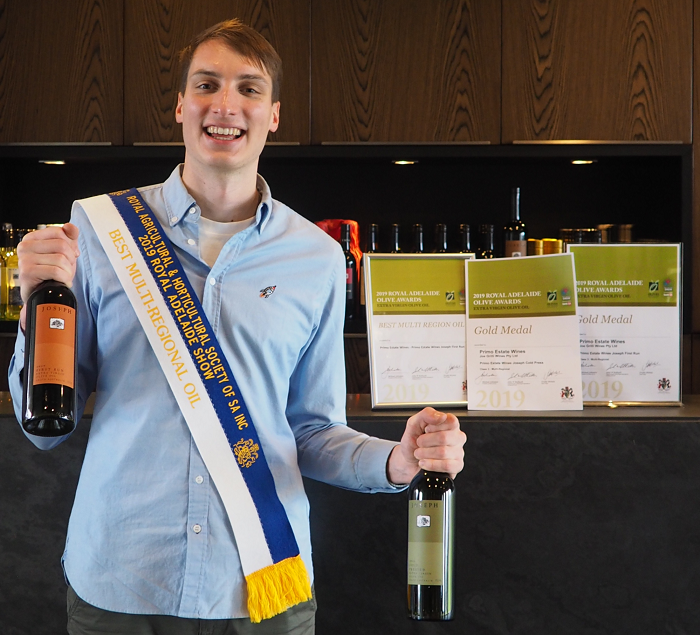 Comments
Commenting has been turned off.