5 July 2021 | Primo Estate
The Primo at Home Pack 🏠🍷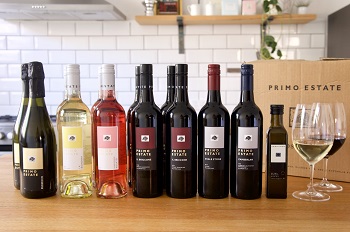 In the last few days, we've had people from all over Australia call us to cancel their McLaren Vale wine tasting due to the new round of COVID lockdowns.
Luckily, we're able to continue delivering wine and olive oil to homes across the country.
We've decided to put together a great value mixed dozen of our new releases for all the wine lovers who can't visit us in McLaren Vale.
This limited release of the 'Primo at Home Pack' offers our Cellar Door experience, sent to your door with free shipping and a bonus bottle of olive oil.
For those who were looking forward to tasting our wines in McLaren Vale – here's a video of Matteo, our winery host, talking you through each wine.
Life's too short to drink anything other than great wine!
-The Primo Team
Comments
Commenting has been turned off.