21 June 2021 | Primo Estate
The Prosecco of the year is back! 🍾
The Primo Prosecco is back!
Last year this wine made history by becoming the first ever South Australian wine to win 'Prosecco of the year' in the Australian Sparkling Report.
After winning this award, our year's supply sold out in weeks.
Tyson Stelzer, James Halliday's heir apparent, judged the category and couldn't believe that our McLaren Vale wine "swooped in to win the prize". Here's why Tyson loves our Prosecco:
"This is a fresh, crunchy, lively prosecco with just a touch of sweetness – hoorah! It's built around the varietal markers of nashi pear, lemon and a spicy edge reminiscent of rocket. It's about as well-crafted and delicious as prosecco can be. And refreshingly dry. King Valley, look out!"
It's not a fluke - our Prosecco is still rated #1 of 51 Australian Prosecco on The Real Review.
You have to taste this Prosecco - it's only $19.80 per bottle, plus free shipping and a bonus bottle of Extra Virgin Olive Oil with every mixed or straight dozen. Get in before it disappears again.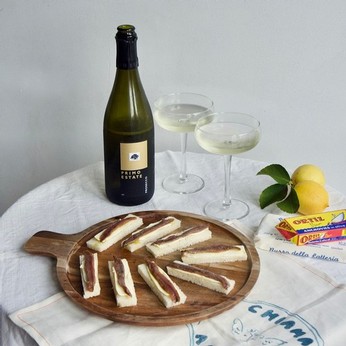 Comments
Commenting has been turned off.