11 March 2020 | Primo Estate
The 2019 Nero d'Avola is here! 🍇🍷
We have just released the new-look 2019 Nero d'Avola!
Joe fell in love with the Nero d'Avola grape during his trips to its home of Sicily, Southern Italy. McLaren Vale's warm maritime climate is ideally suited to the rich, spicy Nero d'Avola grape. This limited release is made using traditional open fermenters, and is matured in seasoned oak barrels.
The resulting wine combines spice liquorice and pepper on the nose with ripe black plum and black cherry flavours on the palate.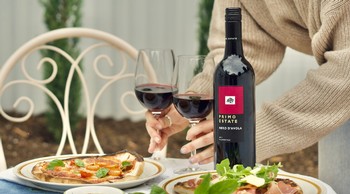 Comments
Commenting has been turned off.