5 September 2022 | Primo Estate
We made a wine in Italy! 🍷
I journeyed to Italy to make my ultimate Italian red: 'The Tuscan' 2021 Shiraz Sangiovese.
'Sangiovese' is Tuscany's traditional red grape. In this wine, I've combined it with a rare parcel of Italian Shiraz from Cortona, in the hills near Siena.
I made the wine at a friend's winery - Stefano Amerighi. Stefano and I had endless fun comparing Shiraz wines from Tuscany and McLaren Vale.
This is a savoury, medium-bodied red with lashings of dark cherry and plum fruit. It's the perfect match for tomato-based cooking.
At home, we've been enjoying The Tuscan with my Slow-cooked Fennel in Tomato Sauce recipe. This dish is a vegetarian favourite for red wine.
Do not miss out on your chance to taste this unique Italian wine. It won't be available in bottle shops or restaurants.
As always, we are offering a bonus bottle of Extra Virgin Olive Oil and free shipping with every mixed or straight dozen.
Life's too short to drink anything other than great wine!

Joe Grilli
Owner & Winemaker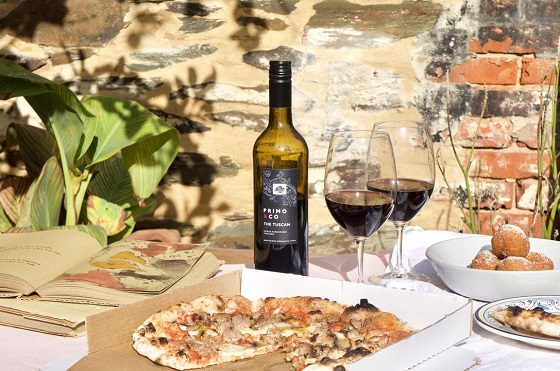 Comments
Commenting has been turned off.