We have just picked the last parcel of fruit for our 2021 vintage.
This has been the kind of year that winemakers dream of. Ample rain in the 2020 Winter produced a healthy canopy in the vines. The cool, dry picking season gave us a harvest with bountiful yield and exceptional quality.
We already know that the 2021 wines will be some of our best. The fragrance from the fermenting reds in our winery show a rare depth of character.
We can't wait to share these wines!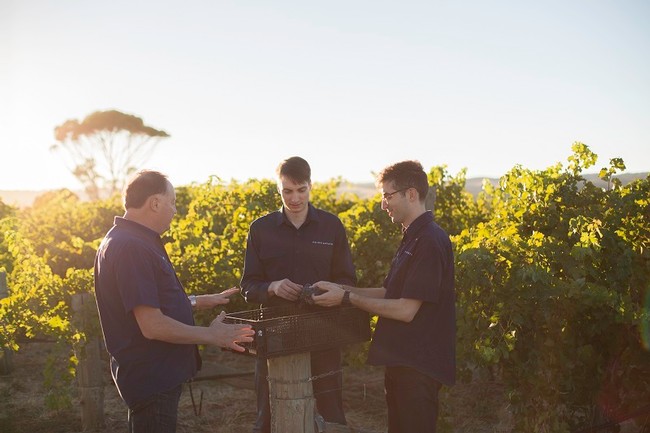 There is one grape which we simply can't pick enough of every harvest: Nero d'Avola.
Each year we're only able to release a tiny batch to our mailing list, and the wine disappears in weeks. For eleven months of the year, we're asked "when will you have the new Nero?"
We have good news for fans of this wine - our 2020 Nero d'Avola has arrived!
The new vintage bursts with Nero d'Avola's signature plum and black cherry flavours. Its palate is balanced and elegant, with plenty of spice and liquorice notes. See our winemaker, Joe Grilli, get fired up tasting the 2020 vintage here.
We make this wine to pair with simple, rustic mediterranean dishes like pizza and pasta. Joe insisted on sharing his favourite Southern Italian pasta recipe for this release: Pasta alla Siciliana.
Our advice: get in before it sells out. 2020 was another scarce harvest, and this limited release won't last long.
Enjoy a bonus bottle of Extra Virgin Olive Oil and free shipping with every mixed or straight dozen.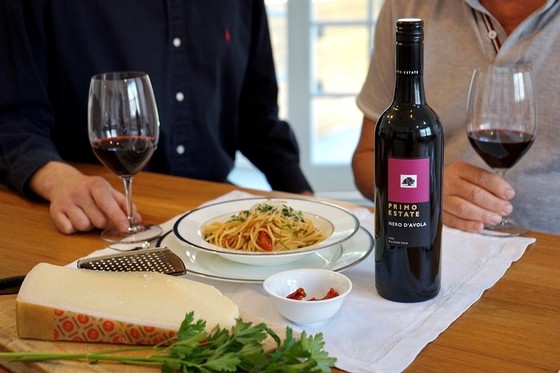 The warm weather last week led to a cracking start for the 2021 harvest. Fruit quality and yields have been exceptional!
Last night we picked the Merlot fruit for our JOSEPH Moda. The berries are now drying in the shade of our cellar door and will be ready for crushing in a week's time!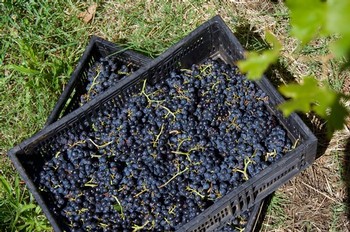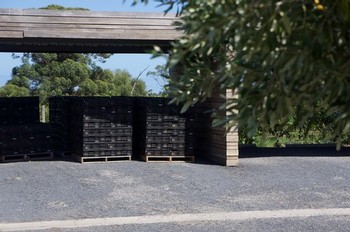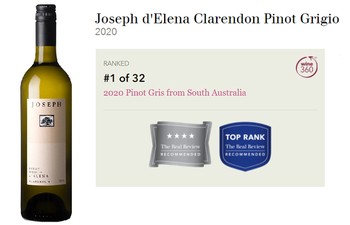 The JOSEPH d'Elena has been rated the #1 Pinot Gris from South Australia on The Real Review!
Here's what the judges have to say about it:
"A soft bouquet of citrus and yellow apples. The palate is dry, with flavours of sweet pear and lemon jam. My favourite feature is the texture, soft and slippery with racy acidity and a crisp finish" - Amanda Yallop, The Real Review, 2020.
Elena poured a glass of d'Elena to celebrate...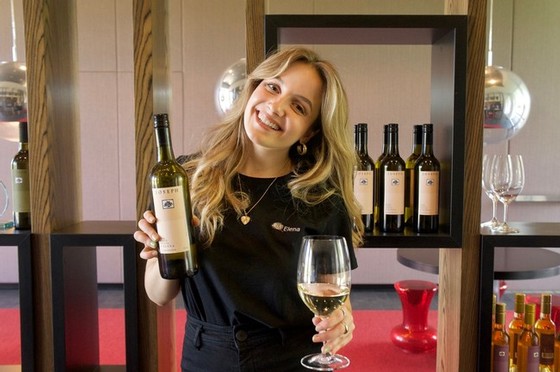 Primo Estate is continuing to deliver wine and olive oil to homes across the country. Australia Post has taken action to protect the health and safety of all delivery staff and customers.
We are offering 15% off our mixed pack specials, plus FREE SHIPPING and a BONUS bottle of extra virgin olive oil with every dozen ordered.
Thank you for your continued support; we can't wait to welcome you back to McLaren Vale,
Joe Grilli & The Primo Team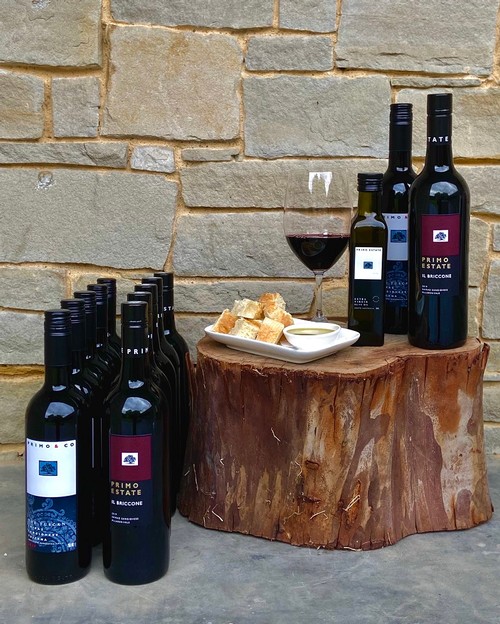 We have just released the new-look 2019 Nero d'Avola!
Joe fell in love with the Nero d'Avola grape during his trips to its home of Sicily, Southern Italy. McLaren Vale's warm maritime climate is ideally suited to the rich, spicy Nero d'Avola grape. This limited release is made using traditional open fermenters, and is matured in seasoned oak barrels.
The resulting wine combines spice liquorice and pepper on the nose with ripe black plum and black cherry flavours on the palate.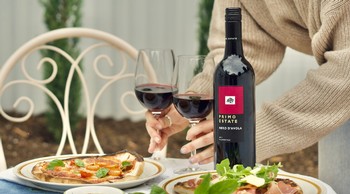 This April, Nino Zoccali, owner and executive chef of Sydney's premium Italian dining restaurants, The Restaurant Pendolino and La Rosa The Strand, will be travelling to Primo Estate to celebrate the release of his new book: Venetian Republic.
Part culinary journey, part cookbook, Venetian Republic dishes up rich, evocative recipes and stories from the history of the Venetian empire, and explores all things Italian through a unique perspective.
It is with great excitement that we invite you to join us for a special lunch celebrating Nino and the release of his new book on Sunday, 5th April, 2020.
We'll be enjoying a four-course feast of dishes from Nino's book accompanied by a flight of matching Primo Estate & JOSEPH Wines. La Dolce Vita Catering will be sourcing incredible ingredients from Adelaide Hills, Kangaroo Island, the Fleurieu Peninsula and Port Lincoln to fulfil Nino's vision.
Each guest will go home with a signed copy of Venetian Republic. Tickets are extremely limited; do not miss the chance to join us for a day of incredible food, wine and stories from Nino Zoccali.

Our 2019 Nero d'Avola is being released in March, and to celebrate we're taking the wine on the road!
As restaurants in Adelaide, Melbourne and Brisbane serve up a delicious selection of antipasti, pizza and dessert, we will be pouring the 2019 Primo Estate Nero d'Avola and four other classic Primo Estate wines.

Invite your friends to share the fun!
Melbourne - Tuesday 24th March - BOOK HERE
Brisbane - Thursday 26th March - BOOK HERE
Adelaide - 8th April - BOOK HERE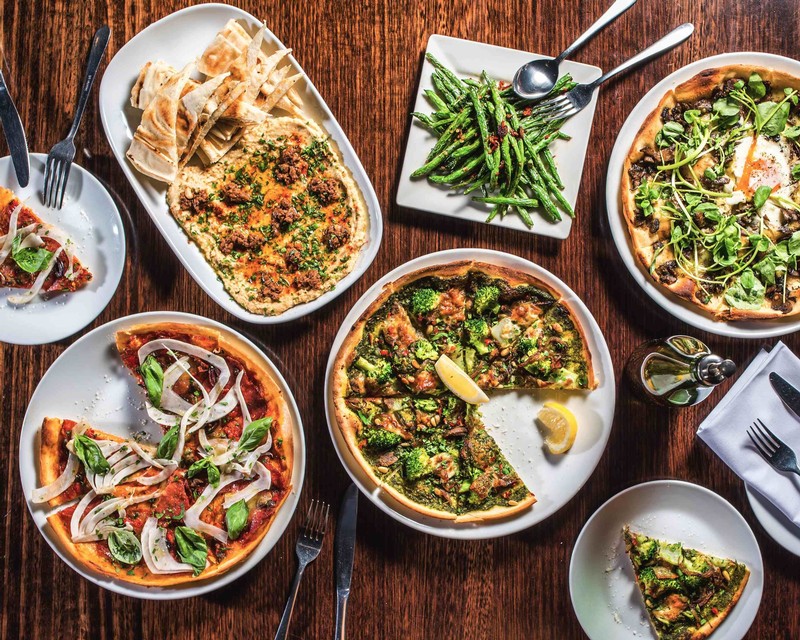 For over 30 years Joe Grilli's signature wine has been the JOSEPH 'Moda' Cabernet Merlot.
The Moda is made using partially dried grapes in the style of Northern Italian 'Amarone' wines. As a young South Australian winemaker in the 1980s, Joe pioneered the use of this technique outside of Italy.
In a recent interview with Peter McCombie, Joe discussed the origins, techniques and philosophy behind this unique wine style.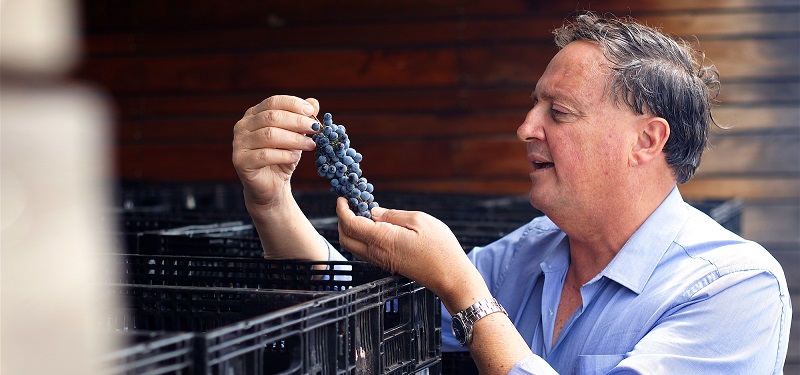 What inspired you to make wine from dried grapes?
Actually the origins for my making this style go back to a London wine bar in 1984. I was there on my first ever overseas trip (incidentally with a very young Chester Osborn straight out of Roseworthy College who had yet to commence working as winemaker at his family's d'Arenberg winery), and at the time I was searching for ideas to make a flagship Primo Estate red - something to really hang my hat on. I do not remember the name of the wine bar, but the sommelier there recommended we try a Masi single vineyard riserva from the early 70s - one of those with a hand written label - and I remember being blown away by it. He explained how it was made from air dried grapes and I pretty well resolved on the spot that I would conduct trials making wine from dried grapes. I also had the drying infrastructure -racks, covered drying area - from my experiments with inducing botrytis on Riesling grapes so I was able to put the idea into practice quite readily.
What makes your wine different to the traditional Italian Amarone?
Well firstly I am using Cabernet Sauvignon and Merlot originally because I thought the Cabernet berries were suited to all the handling required to spread them on the racks being quite resistant to squashing.
I always wanted to limit the drying to make wines of just under 15% alcohol and retain a vibrance without too much raisin character that might make the wines look like dry vintage port! I also wanted to avoid some of the mouldy/bitterness that some of the really old fashioned Amarones were like.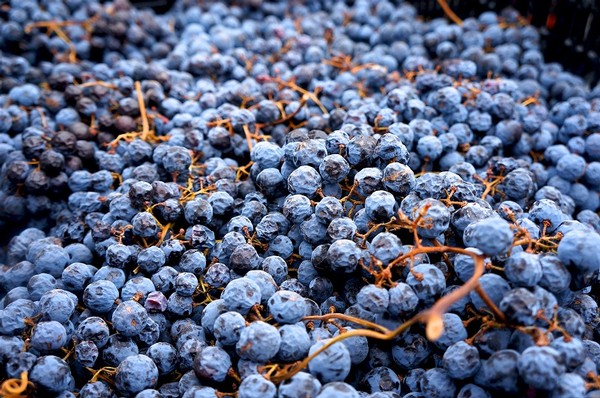 Cabernet grapes for the JOSEPH Moda undergoing the Amarone process
Do you think the appassimento (drying) process dominates terroir expression?
Good question - undoubtedly the appassimento process changes the whole complexion of the wine. Apart from the concentration factor the wines come out with a velvetiness and softer mouthfeel no matter where the grapes come from. I see the drying process as being part of the terroir.
At tastings of older Moda's (10 years or more) I often say that I see in the wine the natural exuberance of Aussie fruit, a bit of cigar box as in Bordeaux and then an Italian-like layer of compost/antique furniture. In short I believe the drying process adds a touch of Italy into the wine!
What do you think is the appeal of dried grape wine for wine drinkers? Is it power, weight, intensity, etcetera? Or perhaps sweetness? Or…?
Once again very good question - I think it instinctively appeals to wine lovers who understand that with a dried grape wine, whether it's my Moda or a Sfursat or a passito Sagrantino or an Amarone, they are guaranteed of getting a powerful mouthfilling wine and some bang for their buck!
Click here to discover the latest release of the JOSEPH Moda!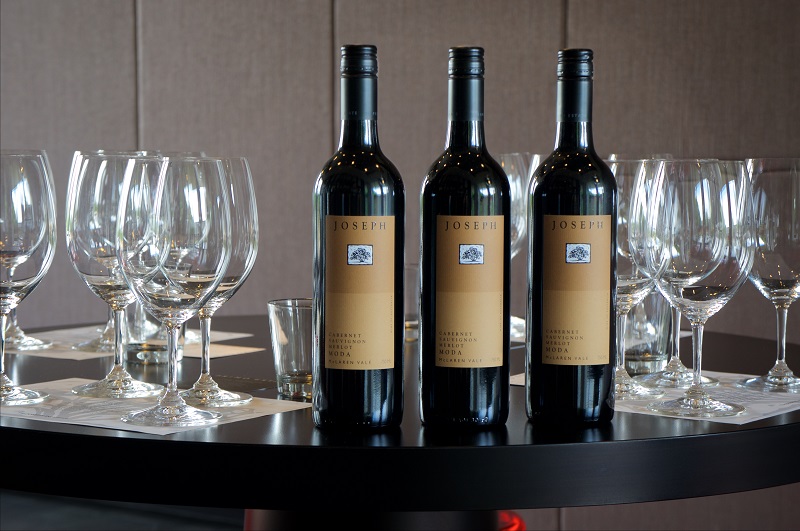 We have updated the Primo Secco and created a new wine: The Primo Estate Prosecco NV.
This is winemaker Joe Grilli's tribute to the fresh, crisp and savoury sparkling whites produced in his in-law's home region of the Veneto in Northern Italy.
The nose has delicate stone fruit aromas with a hint of lemon blossom. On the palate, fine, refreshing fruit flavours marry well with delicate bubbles and crisp acidity. Mouth-watering and moreish with a crisp, savory finish.