14 February 2022 | Primo Estate
The 2021 'Il Briccone' Shiraz Sangiovese has arrived!
Our newest red has arrived - the 2021 'Il Briccone' Shiraz Sangiovese!
In Italian, Il Briccone is 'the rogue' – a spirited, mischief-making rascal.
This wine is my mischievous blend of Shiraz and Sangiovese. 25 years ago, when I first dreamt up the wine, I was told that the combination would "only ruin great Shiraz fruit".
I was a young Australian winemaker with Italian parents. To me, the idea of blending classic grapes with exciting new Italian varietals made sense.
Since then, Il Briccone has grown in reputation to become our most popular red wine.
Today, we make it by crushing McLaren Vale fruit into open-topped concrete fermenters. We age the wine in seasoned oak barrels for one year before release.
2021 was the kind of year that winemakers dream of. Ample rain in the 2020 Winter produced a healthy canopy in the vines. The cool, dry picking season gave us a harvest with bountiful yield and exceptional quality.
The result - a vibrant, full-bodied red brimming with plum, pepper, and spice. The Sangiovese adds a burst of cherry to the wine's savoury finish.
Il Briccone shines when poured alongside hearty, tomato-based cooking. We love serving it with my Mum's Polpette Recipe – meatballs in a rich tomato sauce.

Joe Grilli
Owner & Winemaker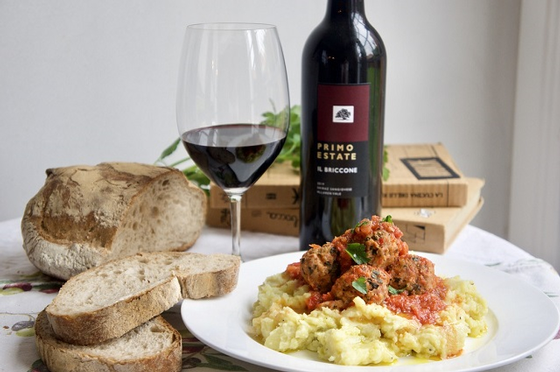 Comments
Commenting has been turned off.