1 June 2017 | Primo Estate
The New 2017 La Biondina Colombard Is Here!
La Biondina (the young blonde) is a modern Australian classic. Each season she returns, eternally young, flaunting her finesse as the world's premier Colombard - buy now, click here
Winemaker's Tasting Note
Bouquet: Fresh passionfruit, pineapple, guava and citrus notes.
Palate: Mouth-watering acidity balanced with 'fruit salad' exuberance. Bursting with juicy passionfruit, mango and citrus flavours. This wine is the taste of summer all year round.
Vineyard Region
The Adelaide Plains are just 10 meters above sea level and benefit from cooling maritime breezes (you can see the ocean from our winery). The sunny dry climate and sandy loam soil are perfect for growing the late-ripening Colombard variety.
Vintage Conditions
The very long and cool growing season in 2017 lead to one of Primo Estate's latest ever vintages. Slow ripening allowed intense flavours to develop which, combined with the good natural acidity of the cooler summer, produced some of the best fruit we have seen in years. The grapes were picked in separate parcels across a spectrum of ripeness levels to achieve the perfect balance of luscious tropical fruit and crisp green apple and citrus.
Winemaking
A long cool fermentation in stainless steel to preserve delicate fruit flavours, followed by early bottling to capture the freshness.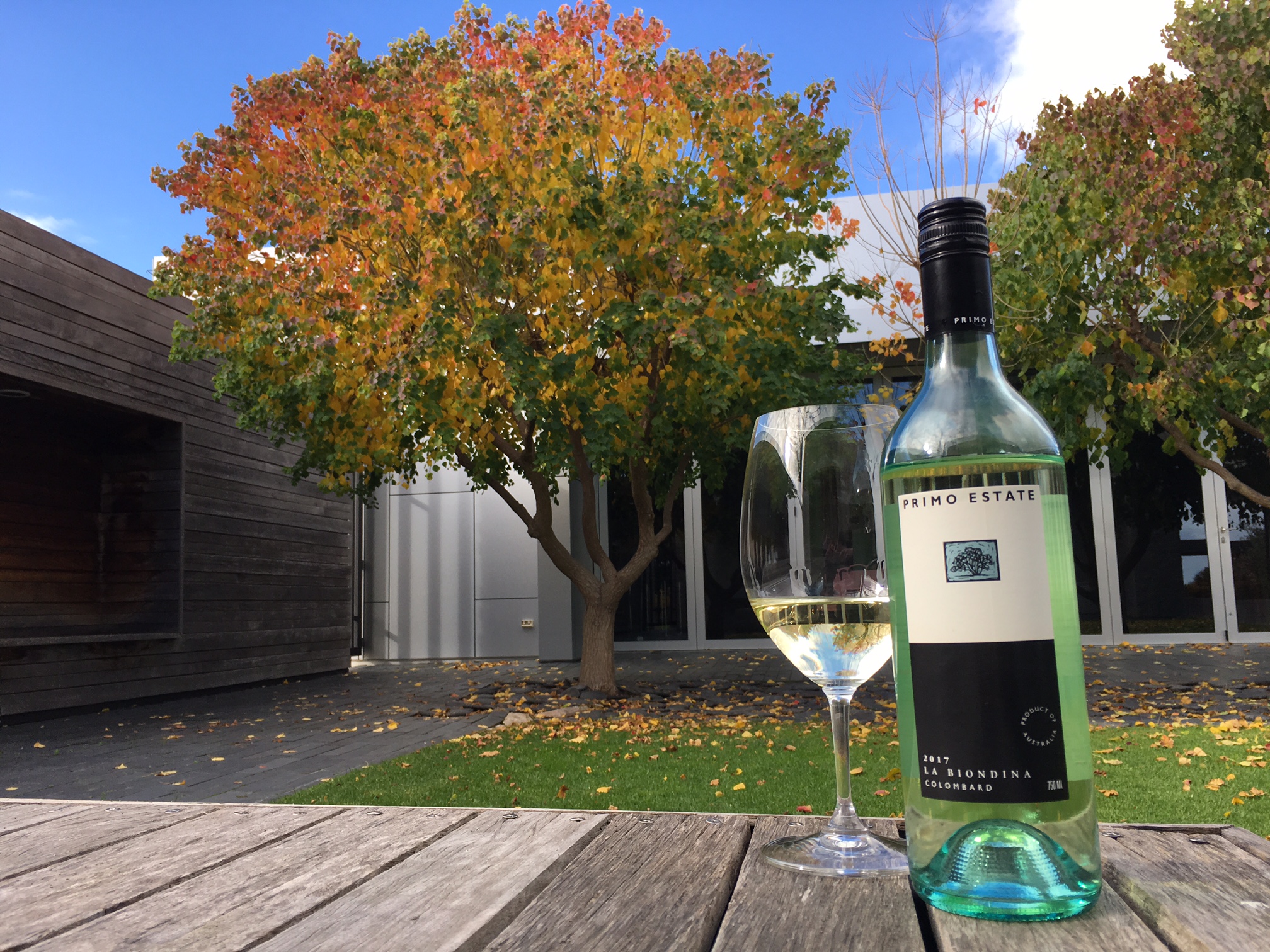 Comments
Commenting has been turned off.