7 July 2022 | Primo Estate
The new season JOSEPH olive oil has arrived!
Once a year, for a limited time, we invite you to experience the best in seasonal South Australian produce.
Our 2022 JOSEPH First Run is the freshest, most vibrant Extra Virgin Olive Oil we have to offer.
We've made the First Run using a small batch of greener olives picked at the beginning of harvest. The fruit is cold pressed and bottled young to capture the most intense flavours of the new season.
The result is a pristine oil with concentrated green banana and cut grass aromas. Its crisp, fruit-driven flavours give way to a clean peppery finish.
We use the JOSEPH First Run to take cooking at home to the next level. It's the best olive oil for drizzling on crusty bread, dressing salads and adding flavour.
We love tasting the new oil with simple recipes like Roasted Carrots with Zucchini and Feta.
The JOSEPH First Run is a seasonal release that is best enjoyed at peak freshness. As an Amici Primo, you are the first to receive this offer. Do not miss this chance to taste the oil at its most flavoursome!
As always, we are giving a bonus bottle of Extra Virgin Olive Oil and free shipping with every mixed or straight dozen of wine and olive oil.
Here's to living La Dolce Vita!

Joe Grilli
Owner & Winemaker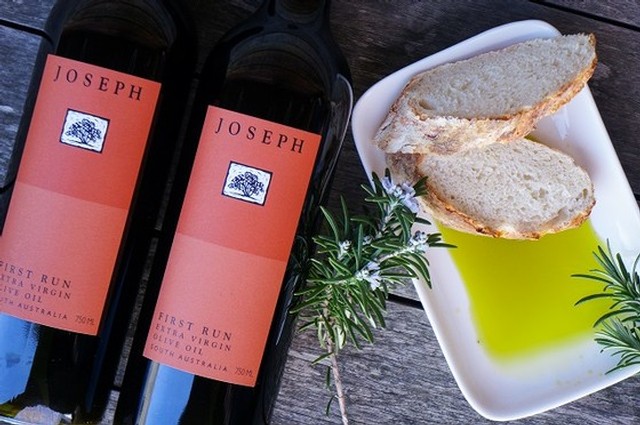 Comments
Commenting has been turned off.