Stewart Noble has picked the 2008 JOSEPH Nebbiolo as his wine of the week...
Stewart writes:
Light cherry red in colour this wine has a really unique and pleasant aroma that includes savoury, floral and faint fruit elements. Those faint fruit elements in the aroma actually become more noticeable in this wine's flavour profile but it is still well balanced with savoury and spicy elements. Silky smooth with enjoyable and unique aromas and flavours I found this wine rather delicious and definitely something I would have again.
To read the full article follow this link :http://adrianerdedi.com/palate/noble-wine-of-the-week-stewart-noble-primo-estate-nebbiolio/
You can also visit Stewart's site, www.winewithoutbs.com.au
The 2008 JOSEPH Nebbiolo is available to order online at www.primoestate.com.au/buy

Wine Spectator Insider published a review of the 2007 JOSEPH Moda Cabernet Sauvignon Merlot in their December 1st issue.
For those of you who have the '07 Moda safely tucked away in your cellars, here's a review to add to the collection.
90 Points. Focused, lithe and appealing for its balance and subtle range of flavors, offering savory elements along with notes of fresh currant and spice. Finishes gracefully. Drink now through 2015.—H.S.

Tony Love rates the JOSEPH Sparkling Red Top Class in last week's Adelaide Advertiser:
Totally decadent winemaking here crossing multiple vintages, a barrel of JOSEPH Moda from every year, blended with veteran fortifieds all mixing into a dark, gorgeous, wonderful wine. Worthwhile Luxury.
Food pairing: Turkey, plum pudding.
Tony also mentioned the JOSEPH d'Elena Pinot Grigio and Primo Estate La Biondina Colombard:
JOSEPH d'Elena Pinot Grigio 2010 ticks all the crisp, acidity, minerality boxes or for something a little less complex, try the same producer's Primo Estate La Biondina Colombard.
To purchase any of these wines, visit our secure online ordering page, www.primoestate.com.au/buy/

Stewart Noble has reviewed the JOSEPH d'Elena Pinot Grigio 2010 as his wine of the week on www.winewithoutbs.com.au
Still very much on the trail of great wines for summer I recently commented that Pinot Gris is considered an 'In fashion' wine this summer. What I forgot to mention is that Pinot Grigio is exactly the same grape variety and hence has to be just as fashionable with Gris being the French term and Grigio the Italian name. No surprises then that Primo Estate founders, the Grilli family, migrated from Italy and their wines often incorporate Italian wine making techniques learnt and passed down by founder, Primo Grilli, to his son and now head winemaker/owner, Joseph.
Named after Joseph's daughter, whose birth in 1998 coincided with the planting of the vineyard used for growing Pinot Grigio, this wine has a classic pale straw like colour and an intriguing aroma. On the palate the wine sits somewhere between savoury and fruity and just so full of flavour it is one of the few Pinot Grigio's I find tasty enough on its own, while always remaining a style made to enjoy with food.
To order the JOSEPH d'Elena Pinot Grigio, go to www.primoestate.com.au/buy

The 2010 Primo Estate La Biondina Colombard and 2010 JOSEPH d'Elena Pinot Grigio have both featured in the Advertiser Top 100 wines of 2010...
PRIMO ESTATE
2010 LA BIONDINA COLOMBARD
This is a perennial summer favourite with just a few drops of sauvignon blanc thrown in for a bit of zing, here showing up with a waft of passionfruit and pineapple fruit while hanging tightly to its lemon flower and zest core that provides a keen tension between fresh acidity and natural sweetness. Sunshine captured in a bottle. 93 points.
JOSEPH
2010 D'ELENA PINOT GRIGIO
One of the most expressive PGs tasted this year with bergamot/Earl Grey and mandarins featuring in the aromatic profile driven by good minerally acidity, crunchy and fresh in the mouth, fulfilling its "grigio" naming convention, the cooler climate fruit coming mostly from a smart Clarendon vineyard. 94 points.
Both wines are available now from www.primoestate.com.au/buy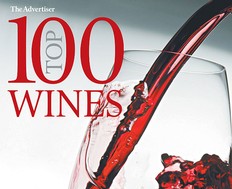 Read Joe Grilli's tasting notes on the first 21 vintages of Moda to discover when you should be opening that special bottle. Click here now

The 2008 JOSEPH Moda Cabernet Sauvignon Merlot has been rated the #2 wine in the world by top British critic Oz Clarke in his new book Oz Clarke's 250 Best Wines 2011.
The star of 'Oz and James' Big Wine Adventure' writes:
"I remember moaning a few years ago that I only ever drank young Moda, yet the quality and flavour were so full of promise I just knew it would be better with age. The message got through. Earlier this year a box arrived on my doorstep with a clutch of Moda bottles going back to 1992. I was so excited I opened them all to drink during the England-Ireland rugby game - a feast for all senses, I hoped. The rugby was dull, the wines heavenly, the earlier Modas did need aging to soften up and open out, but there's been a sea change in grape sources and style in the past few years and, although they will age brilliantly, they're simply fantastic to drink at two or three years old.
The 2008 is as dense as wine can be, thrillingly bitter-sweet as only the best dark chocolate can manage and yet the bitterness shares space with coconut scented with chocolate dust and ripe black plums half way to syrup. But the syrup is black treacle swirled together with licorice and resinous herbs. The bitterness. The sweetness. The fundamental excellence."
Order the 2008 JOSEPH Moda here. Don't miss Oz and James' Big Wine Adventure coming soon to ABC and check out Oz's new book.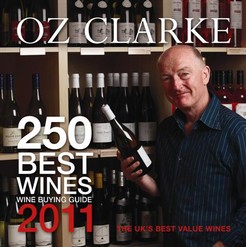 Oz Clarke's 250 Best Wines 2011

Fresh from the press the new season oil has arrived! The 21st release of JOSEPH Cold Pressed Extra Virgin Olive Oil confirms this Australian gourmet icon as the ultimate gourmet treat. Order today and enjoy it while it is cloudy and fresh over the summer.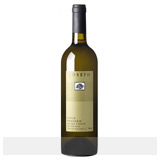 Sydney Morning Herald's esteemed wine critic Huon Hooke selected the 2009 Primo & Co The Venetian as 'Best Import' in a recent column. Huon writes 'It has some smoky, struck-flint aromas that add interest while the taste is light, delicate and refined. Just 12 per cent alcohol, Drink young paired with stuffed zucchini flowers. 89/100'
Buy the last few cases of the 2009 Venetian here

Stephen Tanzer's International Wine Cellar has awarded the 2008 JOSEPH Moda 91 points. The esteemed US critic wrote: 'Inky ruby. Deeply scented aromas of blackberry, blueberry and vanilla with a subtle smoky quality and a hint of incense. Deep, chewy cherry-vanilla and dark berry preserve flavours are firmed by slow-building tannins and enlivened by gentle acidity. Open-knit, round and quite sweet, finishing with excellent breadth and sappy persistence. This calls for a piece of strongly flavoured red meat.'