FREE Magnum with Every Dozen in Your Club Delivery
PLUS
Save 20% EVERY Time You Buy Primo Estate Wines
JOIN THE PRIMO FAVOURITES CLUB TODAY
The Primo Favourites Club offers you the most convenient and best value way to purchase our wines, every time - guaranteed. As a Member you will enjoy a dozen of your favourite Primo Estate wines automatically delivered to your door every March and September. We will reward your loyalty with the following unbeatable benefits:
FREE Magnum of Il Briccone Shiraz Sangiovese (worth $65) with every March Club dozen
FREE Magnum of Primo Estate Extra Virgin Olive Oil (worth $65) with every September Club dozen
Save 20% EVERY time you purchase any Primo Estate or Primo & Co wines in cellar door on our website
FREE Primo Estate 250ml Extra Virgin Olive Oil + FREE shipping & insurance for each dozen

Every bottle of 2012 JOSEPH Moda sold by us in cellar door, at one of our wine dinners, over the 'phone or online earned one entry into our prize draw. Thank you everyone who entered. With 1,297 entries the lucky winner was David Macnaught of Queensland with runners up Rodney Miller, David Lewis and Kevin McDermott each winning a magnum of 2012 JOSEPH Moda.
We can't wait to celebrate David's win with a very special lunch!

Join us for a wonderful evening of great wine and delicious Italian food in the heart of Sydney on Monday 2nd & Tuesday 3rd March from 6.30pm
Just $75.00 per person
La Rosa The Strand, Shop 133, Level 2, The Strand Arcade, 193 Pitt St, Sydney 2000
To book call La Rosa The Strand: 02 9223 1674 or email info@larosathestrand.com.au
MENU
2014 Primo Estate La Biondina Colombard
Misto di Olive
Sicilian Soda Cured Green Olives, Black Olive Puree, Pane di Casa
2014 Primo Estate Merlesco Merlot
Salumi Misti di Casa
House cured Mixed Salumi Plate
Pomodoro e Olive Con Ricotta Salata Bruschetta
Tomatoes, Black Olive & Ricotta
Calamari Fritti
Fried Port Lincoln Calamari with Fried Onion and Sage, Potato & Chickpea Puree, Olives & Rocket
2013 Primo Estate Il Briccone
Shiraz Sangiovese
2013 Primo & Co The Tuscan
Shiraz Sangiovese
Funghi Pizza
Pizza Bianca with Porcini Puree, Portobello Mushrooms & Mozzarella
Calabrese Pizza
Roasted Capsicum, Nduja, Salame
Gamberi e Zucchine Pizza
Spencer Gulf King Prawns & Zucchini
2013 JOSEPH La Magia
Botrytis Riesling Traminer
Mini Zeppola
Cinnamon Doughnut with Gelato
Torta di Ricotta
Ricotta Neapolitan Cake
Coffee, Tea & Biscotti

Ingredients
1.00 kg calamari (squid) tubes and tentacles, cut into bite sized pieces
1 cup of JOSEPH Cold Pressed Extra Virgin Olive Oil
2 cloves of garlic, crushed
3 tablespoons flat leaf parsley, chopped
2 cups fresh breadcrumbs
salt and freshly cracked black pepper
skewers (pre-soak in water if using wooden skewers)
1 lemon
Directions
In a bowl, drizzle JOSEPH oil on the calamari along with 1 tablespoon of chopped parsley, salt, pepper and garlic. Mix and set aside for at least 15 minutes.
In a seperate bowl combine the remaining 2 tablespoons of parsley with the breadcrumbs.
Roll the calamari through breadcrumbs and skewer. Grill for 2 to 3 minutes on each side and serve immediately with a final drizzle of oil and a squeeze of lemon juice.
Discover more Grilli family recipes here - click here now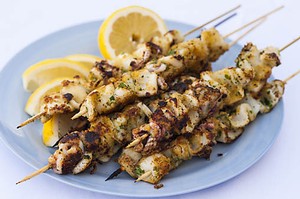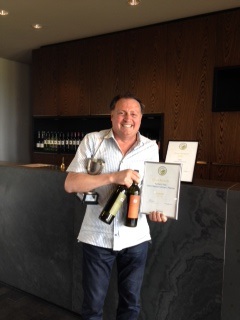 A massive grin and more awards than he can hold - Joe's face tells it all!
We were thrilled to see our 2014 JOSEPH Extra Virgin Olive Oils scooping up a host of awards at Fleurieu Fiesta Olive Awards.
Our newly released 2014 JOSEPH Cold Pressed Extra Virgin Olive Oil won:
- Gold Medal
- Punter's Pick Award at Willunga Farmer's Market
- Punter's Pick Award at Victor Harbor Farmer's Market
'Complex nose of green banana, salad leaves and earthy notes. Excellent fruit length, fleshy mouthfeel with robust yet balanced bitterness and pungency. A classic robust style that has it all.' - Judges' Tasting Note from the 2014 Fiesta Olive Awards
Meanwhile our 2014 JOSEPH First Run Extra Virgin Olive Oil won a silver medal with the judges describing it as:
'Fragrant floral, artichoke and salad leaves. Moderate fruit intensity, balanced bitterness and pungeny and nice peppery spice. Fresh and versatile robust style.'
To celebrate we are running a little competition on our Facebook page - click here to find out more

We were thrilled to see our 2014 Merlesco Merlot singled out for the Adelaide Review Hot 100 list. With 1,400 wines entered in the tasting our 'little Merlot' made the final selection with a fabulous note from the judges: 'Bright, complex aromatics with vibrant red and black forest berry fruit underneath. Has slinky, satiny texture with a subtle spritz that ebbs away. Vibrant, youthful, bouncy and pretty. Dangerously drinkable and wonderful young wine expression' said the judges.
Taste the 2014 Merlesco Merlot for yourself - click here to try now.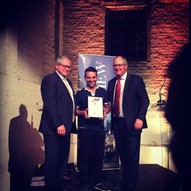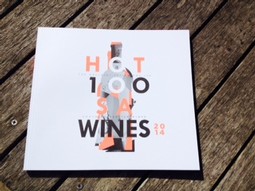 Winemaker Daniel Zuzolo was delighted to be called on stage to collect the 5th place award in the 2014 Adelaide Review Hot 100 Wines, beating 1,395 other wines to make the top five in this prestigious list. The judges wrote: 'A beautifully sweet dessert-style wine. Super bright green and gold hue that shows the virility of youth juxtaposed with complexity, spice and wisdom of a wine beyond its age.'
Try the 2013 JOSEPH La Magia Botrytis Riesling Traminer for yourself - click here to buy now

<h1>/events/Primo---Co-Meet-The-Tuscan-Pizza-Lunch</h1>

Ingredients
1 loaf of ciabatta bread
300 g fresh shelled peas
300 g peeled broad beans
100 ml goats curd
100 ml natural yoghurt
50 ml JOSEPH First Run Extra Virgin Olive Oil
1 handful of mint leaves
2 pinches of sea salt
1 clove of garlic, peeled and cut in half

Directions
Blanch peas and broad beans for 30 seconds in saltrd boiling water. Strain and rinse in cold water to refresh.
Pound peas, broadbeans, mint and sea salt in a mortar and pestle (aiming for a rough mixture rather than a smooth paste). Add goats curd, olive oil and yoghurt, stirring through until everything combines and a vibrant green colour is acheived. Season with salt and pepper to taste.
Cut ciabatta into 1cm slices and grill (if you are a perfectionist use a griddle to get diagional charred stripes). Glently rub the grilled bread with half a cut clove of garlic, drizzle with olive oil and add the topping before serving with one last drizzle of JOSEPH oil over the top, because as Joe says 'too much olive oil can only be good for you!'.
With thanks to our friends at La Dolce Vita Catering for sharing their delicious recipe.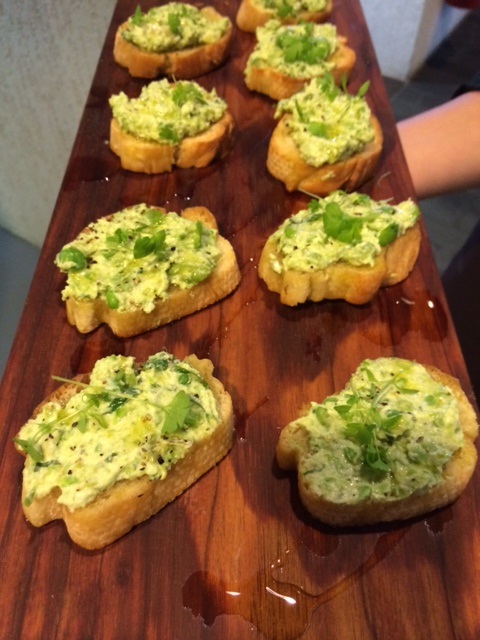 Mark your diaries Sydneysiders: Mark, Richard and George are bringing our McLaren Vale cellar door experience into the heart of Sydney running three days of JOSEPH Experience tastings and a Primo Estate tasting bar at the foodie hot spot of Kitchen by Mike in Rosebery. Featuring our classic JOSEPH Experience tasting plus all your favourite Primo Estate wines there will be some very special offers on the day allowing you to stock up for Christmas.
Come down to say hello, taste the new vintages, pick up some wine and make a day of it with some of Sydney's hippest seasonal, locally sourced cusine. Kitchen by Mike is a seasonal canteen with a brunch and lunch menu that changes daily, they don't take bookings but come on down to see what treats they have in store, we can't wait to see you there:
Kitchen by Mike, 85 Dunning Avenue, Rosebery, NSW 2018
Friday 31st October 2014, 11am - 4pm
Saturday 1st November 2014, 11am - 4pm
Sunday 2nd November 2014, 11am - 4pm
To book your JOSEPH Experience tasting please ring the Primo Team on 08 8323 6800 or email cellardoor@primoestate.com.au (please note that Kitchen by Mike will not be taking cellar door bookings).