Our cellar door will be closed for a private event on Sunday 7th and Monday 8th of June (Queens Birthday weekend). We apologise for any inconvenice caused and look forward to welcoming our guests back 11am - 4pm seven days a week from Tuesday 9th June onwards.

McLaren Vale's olive trees are dripping with fruit ready for harvest. Next week we pick and press the olives, the following week Joe makes his blend, the week after that we bottle it and the first week in June we pour it for you at our traditional Olive Harvest Celebration Lunch!
Don't miss this seasonal highlight featuring the freshest olive oil you will ever taste. Enjoy a mouthwatering menu of traditional Italian dishes bursting with the new oil, straight from the tree.
Don't miss this chance to taste the newly released La Biondina Colombard 2015 along with a selection of our wines perfectly paired with an olive oil lover's dream menu. Get a group of friends together an celebrate the very best of local, seasonal produce in McLaren Vale's most stylish cellar door.
MENU
2015 Primo Estate La Biondina Colombard
OLIVE ALL'ASCOLANE
Herb Crumbed Stuffed Green Olives
2013 Primo Estate Shale Stone Shiraz
PASTA AL FORNO
Casarecce Pasta, Green Olive, Cotechino and Chicken Ragu
2013 Primo Estate Zamberlan Cabernet Sangiovese
GUANCIALE DI MANZO
Sangiovese braised beef cheeks, wild winter greens and soft polenta
2013 JOSEPH La Magia Botrytis Riesling Traminer
MELA COTOGNA
E CROSTATA DI MANDORLE
Primo Secco braised quince, and almond tart with mascarpone

"A very dry and warm growing season meant early flowering and put us on track for a very early start to harvest. Large rainfall events in the first half of January provided welcome relief for many vineyards in the area, especially dry-grown. Vineyards that were looking dry bounced back with healthier-looking canopies – our Clarendon vineyard (which has very limited water supply) improved out of sight in the space of two weeks.
"The rain, in conjunction with mild January temperatures, slowed down the rate of ripening. As a result, vintage started just slightly earlier than normal.
"As the temperature warmed up, so did the rate of ripening. This was helped along by the recently invigorated canopies from the rain events the month before. The warm and dry conditions continued through February. The result was a very short and condensed vintage period. Logistical pressure on wineries was high, but those who had the fermentation space and the availability of harvesters no doubt pulled in some of the best quality fruit the Vale has seen in years.
"Fruit concentration and expression is very high. Varietal expression across all varieties is strong, showing a broad spectrum and depth of flavour. Natural acidity held up extremely well (the best I have seen) which also helped to preserve the condition of the juice.
"Yields were average size. Stand-out varieties for Primo Estate were Shiraz in general and Pinot Grigio from Clarendon."

– Daniel Zuzolo, winemaker, Primo Estate

EASTER OPENING HOURS 2015
Our McLaren Vale cellar door will be open for wine tasting:
Thursday 2nd April OPEN 11am - 4pm
Friday 3rd April CLOSED
Saturday 4th April OPEN 11am - 4pm
Sunday 5th April CLOSED - HAPPY EASTER!
Monday 6th April OPEN 11am - 4pm
Tuesday 7th April OPEN 11am - 4pm
We look forward to welcoming you for a free tasting of our Primo Estate wines or you may wish to book for a sit down flight our our premium JOSEPH wines and Extra Virgin Olive Oils accompanied by a small tasting platter of bread and cheese in our JOSEPH Experience. There is a $15 per head cover charge for the JOSEPH tasting which is refunded upon purchase from the JOSEPH range.
To book your JOSEPH Experience Tasting please call: 08 8323 6800, booking is advised as spaces are limited.

Join us for a celebration of all things Venetian at this relaxed cellar door lunch.
Saturday 2nd May - Book Now Click Here
Sunday 3rd May - Book Now Click Here
You will be greeted with a glass of our newly released Primo Secco sparkling white. Joe flies to Italy every year to make our Primo & Co The Venetian Garganega just outside Venice. The newly arrived 2014 vintage will be perfectly paired with a classic Venetian fish stew.
Our Zamberlan Cabernet Sangiovese is made using the Venetian 'Ripasso' technique where young wine is pumped over the dried grape skins from our JOSEPH Moda to make a rich, full-bodied red, perfect for the cooler days of autumn and delicious paired with some seasonal local lamb.
The lunch finishes with a selection of cheeses accompanied by our rich, spicy Shale Stone Shiraz.
Gather a group of friends and book now for this relaxed lunch at McLaren Vale's most stylish cellar door.
MENU
NV Primo Secco Sparkling White
CROSTINI
Smashed Cannellini Beans with Aioli and Sardine Fillet
2014 Primo & Co The Venetian Garganega
VENETIAN SOUP
Goolwa Cockle, Snapper, Corn & Pancetta
2013 Primo Estate Zamberlan Cabernet Sangiovese
PULLED LAMB SHOULDER
Caponata, Goats Curd & Salmoriglio
2013 Primo Estate Shale Stone Shiraz
CHEESE
Selection of Local and Imported Cheeses with Seasonal Fruit
Saturday 2nd May - Book Now Click Here
Sunday 3rd May - Book Now Click Here

To celebrate the launch of our new Primo Favourites Club we gave away a magnum of Primo Estate Il Briccone Shiraz Sangiovese valued at $65.
Click here to find out more about our Primo Favourites Club
Congratulations to our winner: J. Nunn of Queensland! We hope that you enjoy your prize. Thank you to everyone who entered our competition.
The winner was drawn at random on 10th March 2015 and notified by email.
Ciao,
The Primo Team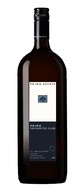 Adelaide Pizza Party - NEW Third Night Added Due to Popular Demand!

Milano Cucina, 80 Hutt Street, Adelaide, SA 5000 from 6.30pm
Book Today - Call Milano Cucina 8227 0961, milanocucina@bigpond.com
Tuesday 24th March - NEW date added due to popular demand!
Wednesday 25th March - SOLD OUT
Thursday 26th March - SOLD OUT
Joe and the team are taking a trip into town; celebrating Primo Estate's 36th vintage with two fabuous evenings at Hutt Street's Milano Cucina.
Our annual dinners at Milano Cucina have become an institution and as always Paolo and his team will lay on a feast of great dishes perfectly matched to our wines. The vineous highlight of the evening will be our Italy vs Australia taste test as we pour our two Shiraz Sangiovese, Il Briccone (grown and made in McLaren Vale) and The Tuscan (grown and made in Italy). Poured side by side this unique comparative tasting allows you to vote for Italy or Australia; which wine will you prefer?
Invite your friends to share the fun at Adelaide's best value pizza evening. We look forward to seeing you there.
Just $59 for eight dishes plus wines - book now!
Call Paolo at Milano Cucina on: 8227 0961
Milano Cucina Menu
2014 Primo Estate
La Biondina Colombard
White Anchovy Bruschetta
Chargrilled Calamari
2014 Primo Estate Merlesco Merlot
Tris di Arancini
Gorgonzola, Ragu e Piselli &
Mozzarella e Funghi
Cured Pork Belly
with Duck Fat Roasted Potatoes
2013 Primo Estate Il Briccone
Shiraz Sangiovese
2013 Primo Estate The Tuscan
Shiraz Sangiovese
Pizza Funghi
Pizza Bianca Portabello Mushrooms, Porcini, Truffle Oil & Provolone
Pizza Gamberi
King Prawns, Tomato Puree, Zucchini
& Fior di Latte
Pizza Diavola
Tomato, Mozarella, Anchovies, Olives, Capers, Fennel, Basil, Oregano & Chilli
Pizza Salumi e Buffola
Marino's Capocollo, Bresaola, Rocket & Mozzerella di Buffola
Coffee, Tea & Zeppola


FREE Magnum with Every Dozen in Your Club Delivery
PLUS
Save 20% EVERY Time You Buy Primo Estate Wines
JOIN THE PRIMO FAVOURITES CLUB TODAY
The Primo Favourites Club offers you the most convenient and best value way to purchase our wines, every time - guaranteed. As a Member you will enjoy a dozen of your favourite Primo Estate wines automatically delivered to your door every March and September. We will reward your loyalty with the following unbeatable benefits:
FREE Magnum of Il Briccone Shiraz Sangiovese (worth $65) with every March Club dozen
FREE Magnum of Primo Estate Extra Virgin Olive Oil (worth $65) with every September Club dozen
Save 20% EVERY time you purchase any Primo Estate or Primo & Co wines in cellar door on our website
FREE Primo Estate 250ml Extra Virgin Olive Oil + FREE shipping & insurance for each dozen

Every bottle of 2012 JOSEPH Moda sold by us in cellar door, at one of our wine dinners, over the 'phone or online earned one entry into our prize draw. Thank you everyone who entered. With 1,297 entries the lucky winner was David Macnaught of Queensland with runners up Rodney Miller, David Lewis and Kevin McDermott each winning a magnum of 2012 JOSEPH Moda.
We can't wait to celebrate David's win with a very special lunch!

Join us for a wonderful evening of great wine and delicious Italian food in the heart of Sydney on Monday 2nd & Tuesday 3rd March from 6.30pm
Just $75.00 per person
La Rosa The Strand, Shop 133, Level 2, The Strand Arcade, 193 Pitt St, Sydney 2000
To book call La Rosa The Strand: 02 9223 1674 or email info@larosathestrand.com.au
MENU
2014 Primo Estate La Biondina Colombard
Misto di Olive
Sicilian Soda Cured Green Olives, Black Olive Puree, Pane di Casa
2014 Primo Estate Merlesco Merlot
Salumi Misti di Casa
House cured Mixed Salumi Plate
Pomodoro e Olive Con Ricotta Salata Bruschetta
Tomatoes, Black Olive & Ricotta
Calamari Fritti
Fried Port Lincoln Calamari with Fried Onion and Sage, Potato & Chickpea Puree, Olives & Rocket
2013 Primo Estate Il Briccone
Shiraz Sangiovese
2013 Primo & Co The Tuscan
Shiraz Sangiovese
Funghi Pizza
Pizza Bianca with Porcini Puree, Portobello Mushrooms & Mozzarella
Calabrese Pizza
Roasted Capsicum, Nduja, Salame
Gamberi e Zucchine Pizza
Spencer Gulf King Prawns & Zucchini
2013 JOSEPH La Magia
Botrytis Riesling Traminer
Mini Zeppola
Cinnamon Doughnut with Gelato
Torta di Ricotta
Ricotta Neapolitan Cake
Coffee, Tea & Biscotti