Read Joe Grilli's tasting notes on the first 21 vintages of Moda to discover when you should be opening that special bottle. Click here now

The 2008 JOSEPH Moda Cabernet Sauvignon Merlot has been rated the #2 wine in the world by top British critic Oz Clarke in his new book Oz Clarke's 250 Best Wines 2011.
The star of 'Oz and James' Big Wine Adventure' writes:
"I remember moaning a few years ago that I only ever drank young Moda, yet the quality and flavour were so full of promise I just knew it would be better with age. The message got through. Earlier this year a box arrived on my doorstep with a clutch of Moda bottles going back to 1992. I was so excited I opened them all to drink during the England-Ireland rugby game - a feast for all senses, I hoped. The rugby was dull, the wines heavenly, the earlier Modas did need aging to soften up and open out, but there's been a sea change in grape sources and style in the past few years and, although they will age brilliantly, they're simply fantastic to drink at two or three years old.
The 2008 is as dense as wine can be, thrillingly bitter-sweet as only the best dark chocolate can manage and yet the bitterness shares space with coconut scented with chocolate dust and ripe black plums half way to syrup. But the syrup is black treacle swirled together with licorice and resinous herbs. The bitterness. The sweetness. The fundamental excellence."
Order the 2008 JOSEPH Moda here. Don't miss Oz and James' Big Wine Adventure coming soon to ABC and check out Oz's new book.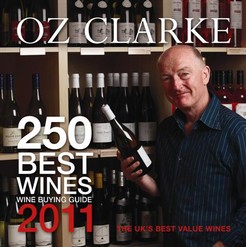 Oz Clarke's 250 Best Wines 2011

Fresh from the press the new season oil has arrived! The 21st release of JOSEPH Cold Pressed Extra Virgin Olive Oil confirms this Australian gourmet icon as the ultimate gourmet treat. Order today and enjoy it while it is cloudy and fresh over the summer.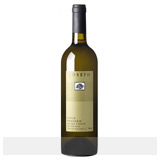 Sydney Morning Herald's esteemed wine critic Huon Hooke selected the 2009 Primo & Co The Venetian as 'Best Import' in a recent column. Huon writes 'It has some smoky, struck-flint aromas that add interest while the taste is light, delicate and refined. Just 12 per cent alcohol, Drink young paired with stuffed zucchini flowers. 89/100'
Buy the last few cases of the 2009 Venetian here

Stephen Tanzer's International Wine Cellar has awarded the 2008 JOSEPH Moda 91 points. The esteemed US critic wrote: 'Inky ruby. Deeply scented aromas of blackberry, blueberry and vanilla with a subtle smoky quality and a hint of incense. Deep, chewy cherry-vanilla and dark berry preserve flavours are firmed by slow-building tannins and enlivened by gentle acidity. Open-knit, round and quite sweet, finishing with excellent breadth and sappy persistence. This calls for a piece of strongly flavoured red meat.'

To celebrate the first ever JOSEPH red wine release under screwcap we are giving a free limited edition Italian crystal decanter to everyone who orders a case of our 2008 reds.

Joe says 'I love the romance of pulling a cork but when an Amici Primo opens a treasured bottle they have lain down for years I want to guarantee it will be perfect'. Click here to order your wines today.

Fresh from the press the 2010 JOSEPH First Run Extra Virgin Olive Oil is arrived in cellar door.

This bright green oil is so delicious the team used the entire first bottle in just two days! 2010 is the 21st release of our oils so they are really coming of age. Joe set off with a ladder in the back of his ute 21 years ago to knock on some doors and ask 'are you going to do anything with those olives?'. What a difference 21 years makes, our oils are now an Australian gourmet icon and Matt Moran says 'I love the JOSEPH First Run Olive Oil every year and it's my first choice for Aria'. Click here for some great olive oil recipes from Dina Grilli


Peter Forrestal has named Primo Estate's La Biondina Colombard White Wine of the Year 2010! Describing our little blonde as 'utterly delectable!