Watch Joe Grilli, Primo Estate's owner and winemaker, share his tasting notes for the newly released 2014 JOSEPH red wines.
Try the 2014 JOSEPH red wines for yourself at our cellar door as part of a JOSEPH Experience tasting or order online - click here

Celebrate the new season's olive oil straight from the press at our traditional celebration. Get a group of friends together and share this long table lunch in the heart of McLaren Vale's beautiful wine country. Enjoy four courses for just $85 per head including a perfectly matched selection of our wines.
Saturday 11th June - Book Now Click Here
Sunday 12th June - SOLD OUT
Monday 13th June - Book Now Click Here
The Menu
2016 Primo Estate La Biondina Colombard
OLIVE ALL'ASCOLI
Herb Crumbed Stuffed Green Olives
oOo
2014 Primo Estate Shale Stone Shiraz
PASTA AL FORNO
Casarecce Pasta, Green Olives, Cotechino and Winter Vegetable Ragu
oOo
2014 Primo Estate Zamberlan Cabernet Sangiovese
GUANCIALE DI MANZO
Beef Cheeks Braised in Tomato, Eggplant and Olives, Wild Winter Greens and Soft Polenta
oOo
2014 Primo Estate Il Briccone Shiraz Sangiovese
Primo Secco Braised Quince and Cheese
Saturday 11th June - Book Now Click Here
Sunday 12th June - SOLD OUT
Monday 13th June - Book Now Click Here
Tickets are limited so early booking is recommended
Alcohol free 'Drivers tickets' for non-drinkers and children under 18 can be purchased for $75 by calling 08 8323 6800. No refunds less than 7 days prior to the event.
La Dolce Vita Catering will endeavour to cater for all dietary requirements and food allergies however we can't guarantee that meals provided are to exact specifications. Every effort is made to accomodate these requests and strict protocols are followed to ensure that meals are safe for guests with dietary requirements. It should be noted that it is difficult to ensure that ingredients that may cause allergic reactions are kept completely seperate as we try to accomodate a large variety of dietary requirements. We cannot guarantee that traces of certain products will not be in our food and we explicitly accept no liability. For serious food allergies you must make your own decision on selecting meals and our staff's comments are only to assist you in making an informed decision. It is the sole responsibility of the person making the booking to advise their guests with dietary requirements. If you have any questions regarding dietary requirements please call Rob at La Dolce Vita on 0416 146 168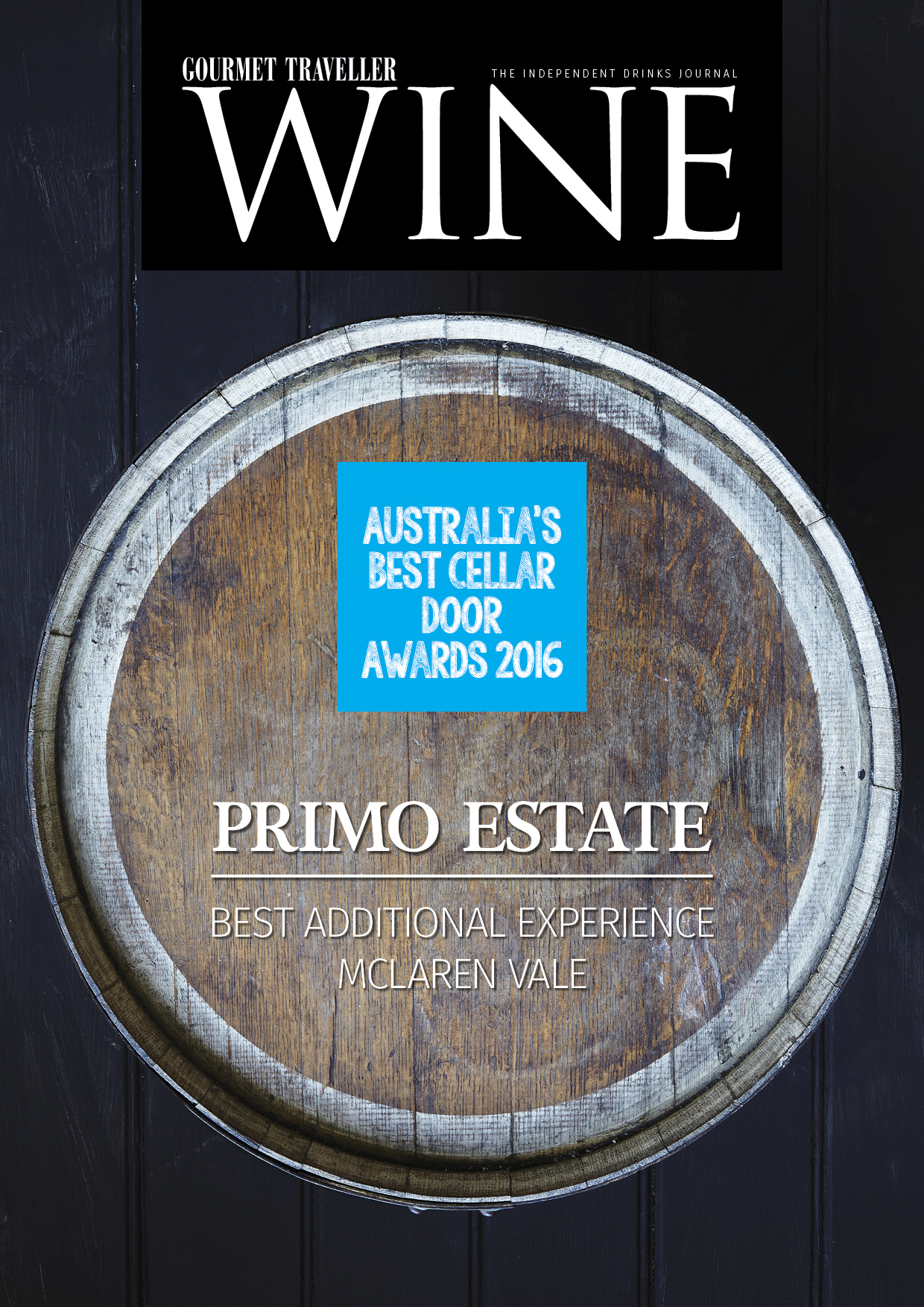 Congratulations to our wonderful neighbours Samuel's Gorge, Wirra Wirra, d'Arenburg, Oliver's Taranga and S. C. Pannell for also making this prestigious list. Come and enjoy our award winning JOSEPH Experience Tasting for yourself 7 days a week from 11am - 4pm. We recommend making a booking by calling 08 8323 6800. We look forward to welcoming you soon.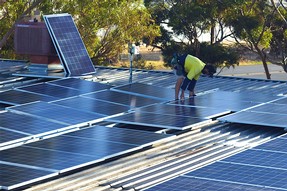 With our winery north of Adelaide at Virginia and our McLaren Vale cellar door both sporting solar panels for the first time this vintage we are delighted to be investing in the sustainable future of Primo Estate. The sun makes our grapes grow, now it makes them into wine too!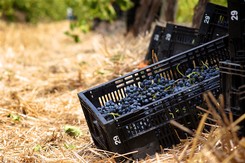 Vintage 2016 is in full swing at Primo Estate with a beautiful harvest of Colombard, Pinot Grigio and Merlot already picked - visit cellar door this month and you might just see us at work harvesting the Shiraz or Cabernet Sauvignon. So far conditions have been perfect and we are thrilled with the quality of the grapes - now to get busy transforming it into some delicious wine.
Cellar door is open 7 days from 11am - 4pm.
Call us on 08 8323 6800 with any queries.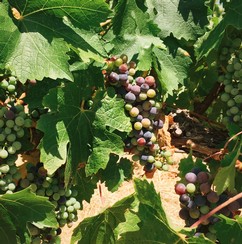 Our Merlot grapes are changing colour as they go through veraison! This is a great time of year to visit cellar door and see the exciting changes in the vineyard as we prepare for vintage 2016. We look forward to welcoming you to the McLaren Vale Cellar Door of the Year 2016, open 7 days 11am - 4pm.

Mark your diary as we celebrate throughout 2016 with our series of long table, wood oven lunches at cellar door. Welcome the first new olive oil of the season at our Olive Harvest Lunch in June or celebrate the arrival of Spring in the vineyard at our Primovera lunch in October, we have a full calendar of relaxed, friendly lunches throughout the year to suit every palate: - click here to plan your next visit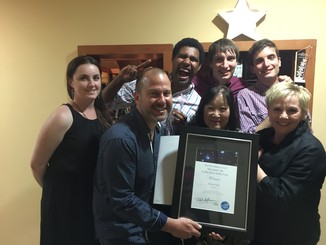 'This was always my dream, to create the best cellar door in the region' says owner and winemaker Joe Grilli as Primo Estate was named McLaren Vale Cellar Door of the Year by the Cellar Door Committee of the McLaren Vale Grape Wine and Tourism Association.
Joe's dream started back in 1979 with the first vintage of Primo Estate but wasn't fulfilled until 2006 when Joe and his late wife Dina finally opened their ultra modern cellar door, complete with tree shaded piazza and inbuilt wood oven, bringing a touch of modern Italian style to McLaren Vale. Inspired by their vintages in Europe the building combines Italian design with outstanding quality local materials, just as Joe aims to do with his wines and olive oils.
As Primo Estate's cellar door prepares to celebrate its 10th anniversary in 2016, Joe's vision and the hard work of his team have been recognized with the ultimate recognition from their peers, the McLaren Vale Cellar Door of the Year Award. 'It's all about sharing our passion for this amazing region and these great wines to make sure our visitors enjoy it as much as we do' says cellar door assistant Jesse Kemelfield who was singled out to receive a Regional Star award for outstanding service. 'It's a true honour to win in a region that has so many amazing cellar doors, I like to think that it is our genuine love for what we do that allows us to give a memorable experience to our visitors' says cellar door manager Mark Van Gestel. 'Primo Estate delivers a true McLaren Vale experience with exemplary customer service and stylish wine tasting at their stunning cellar door – a very worthy recipient of the Cellar Door of the Year Award from Phil Hoffman Travel' says Jennifer Lynch, General Manager of McLaren Vale Grape Wine and Tourism.
Come and visit us soon and experience our award winning cellar door for yourself

Brisbane Pop Up Cellar Door
11:00 AM to 4:00 PM
Sat, 07/11/2015 & Sun, 08/11/2015
Black Pearl Epicure, 36 Baxter Street, Fortitude Valley, Qld 4006
Contact: Primo Estate 08 8323 6800, cellardoor@primoestate.com.au
Our cellar door is coming to Brisbane!
We are bringing our full cellar door experience to the heart of Brisbane for two days at Black Pearl Epicure.
Join cellar door manager Mark and Daniel and Elena from the new generation of the Grilli family for two days of wine tasting, special offers and la dolce vita, bringing McLaren Vale to your doorstep.
Bring your friends along as we pour our full Primo Estate and Primo & Co ranges as well as offering our classic JOSEPH Experience tasting flight accompanied by a tasting platter of bread, cheese and JOSEPH Extra Virgin Olive Oil.
Booking is advised for the JOSEPH Experience, to reserve your place email cellardoor@primoestate.com.au or call us on 08 8323 6800. Just as in McLaren Vale the JOSEPH Experience cover charge or $15 per head will be waived with any purchase from the JOSEPH range.
Taste our wines, check out new vintages and say hello to the team; there will be some great value special offer dozens to order on the day. We can't wait to see you there!
Saturday 7th November 2015, 11am - 4pm
Sunday 8th November 2015, 11am - 4pm
To book your JOSEPH Experience tasting please ring the Primo Team on 08 8323 6800 or email cellardoor@primoestate.com.au (please note that Black Pearl Epicure will not be taking cellar door bookings).

Ralph Kyte-Powell reviewed our 2015 La Biondina Colombard in his Wine Guide for The Age and Sydney Morning Herald writing:
'This succulent young wine from close to Adelaide has passionfruit, sweet citrus and herbaceous aromas that surge through a light, ripe, tangy palate. A crowd pleasing style'.
Ralph's mouthwatering food match suggestion is a seasonal asparagus salad with chevre
Click here to try the 2015 Primo Estate La Biondina Colombard for yourself