The 2017 Sangiovese a tiny batch limited-release wine which bursts with aromas of dark cherry and mixed spice. The pallet is juicy and succulent with a fine savoury finish.
2017 was a perfect year for McLaren Vale Sangiovese, where a long, cool ripening period led to wines with balance and elegance. The wine has now had over a year in bottle-ageing and is drinking magnificently.
To celebrate its release, we are offering a 2017 Primo Estate Sangiovese Straight Dozen Special: $220 per dozen with FREE shipping and a FREE bottle of olive oil.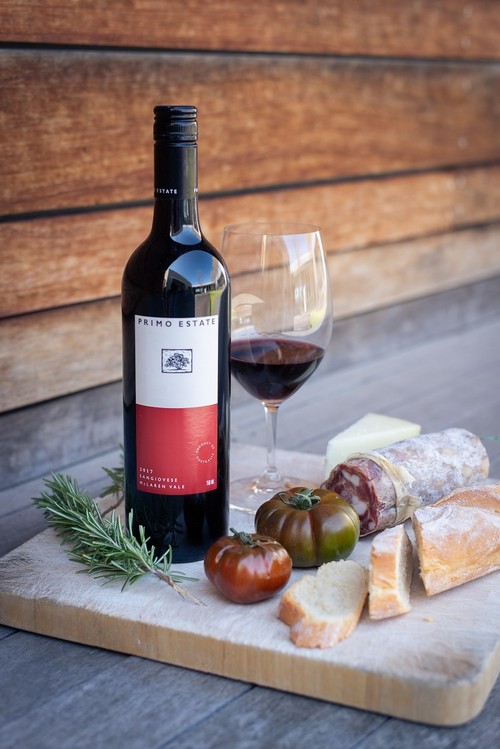 Ingredients:
- 1 clove garlic, peeled
- 1 heaped teaspoon of fennel seeds
- 6 whole pepper cloves
- 1 half-teaspoon of salt
- 1 tablespoon of JOSEPH Extra Virgin Olive Oil
- 2 pairs of pork ribeyes, bone in, scored with a slit between to ease cutting after cooking
Directions:
Preheat the oven to 200°C
Mortar and pestle the garlic, fennel seeds, cloves and salt until they are finely crushed and JOSEPH Extra Virgin Olive Oil.
Rub the mixture thoroughly into the pork skin.
Place the pork in a baking tray and put in oven. Immediately turn the heat down to 180°C.
Cook the pork ribeye for 30 minutes or until it's skin is golden and crispy.
Serve with any pan juices and fresh, crunchy salad.

Our Primo & Co 'The Tuscan' Shiraz Sangiovese provides the medium body and savoury tannin that matches perfectly with this pork dish.
Buon Appetito!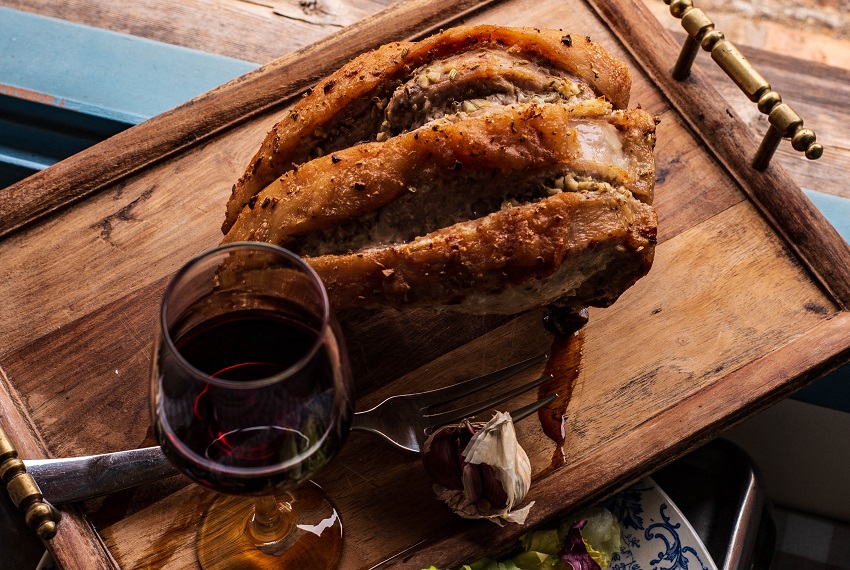 The 2019 JOSEPH First Run has just won 'Best Multi-Regional Oil', topping its category for the second year in a row! 🍈🥇🥇🍈
Both the 2019 First Run and the 2019 Cold Pressed were awarded Gold Medals at last night's Royal Adelaide Olive Awards.
These award-winning Extra Virgin Olive Oils are now available for tasting at our McLaren Vale Cellar Door - get in quick before they sell out!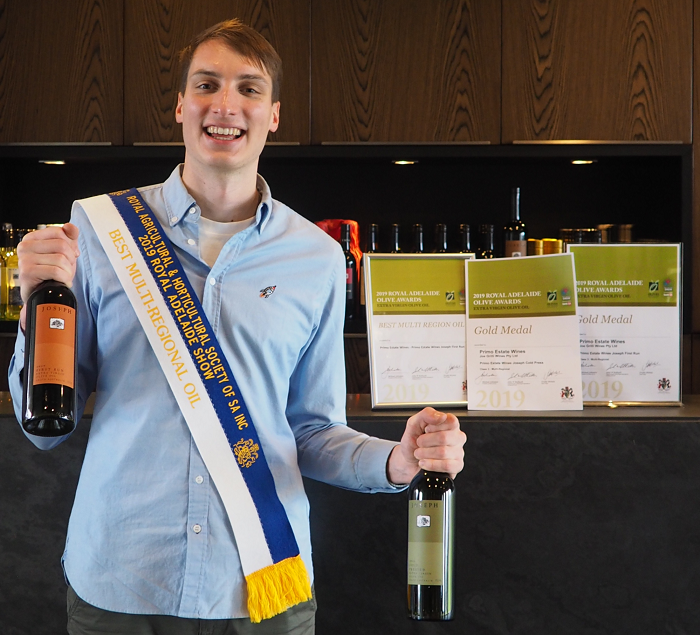 To celebrate forty years of winemaking we've released an extremely limited one-off wine: The Quaranta 🌟4️⃣0️⃣🌟

This is the heart and soul of Primo Estate in a bottle.

McLaren Vale and Clarendon Shiraz from the 2017 vintage has been fused with our JOSEPH Sparkling Red 'mother' base wine containing 30 vintages of Shiraz dating back to the 1980's. This special blend is then finished with a touch of our flagship red JOSEPH Moda Cabernet Sauvignon made from semi-dried grapes.

The result is a multi-layered wine which shows the best of McLaren Vale Shiraz as well as nuances of raisin and a mellowness from the Sparkling Red base. It's been made to be delicious on release but will age for a long time in the cellar.

Only Primo Estate, with our forty years of history, could have made a wine like this.
Click here to discover this one-of-a-kind wine.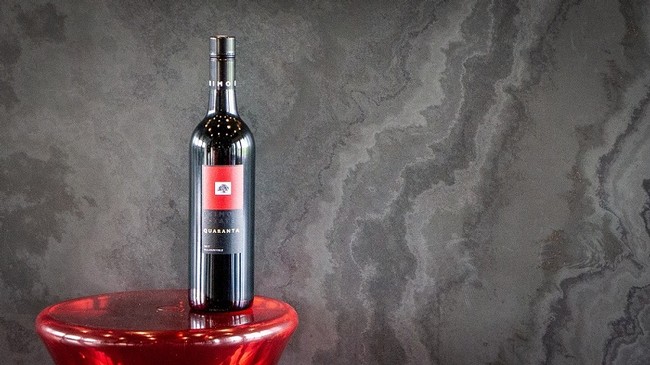 This is a deliciously uncomplicated, juicy and fresh 'little Merlot'. Bursting with the aromas of fresh blackberry, blueberry and cherry fruit. This is a wine to be drunk young and fresh; the perfect summer red. Winemaker Joe Grilli recommends Merlesco is best served out of tumblers with an alfresco table of antipasto, pizza or pasta.
We've given the 2019 release a new label to reflect the wine's vibrant personality.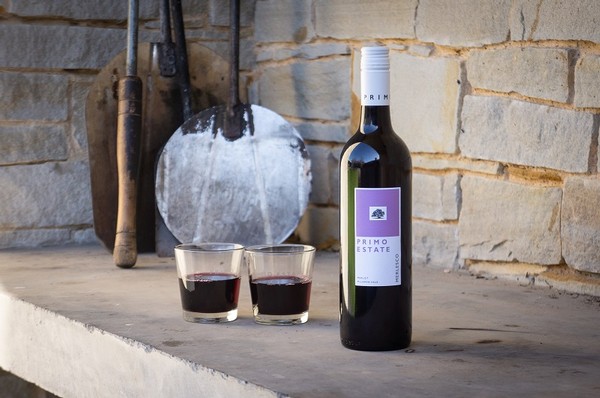 We've used fruit grown in and around the hills of McLaren Vale and Adelaide to create a wine which bursts with tropical and citrus flavours and a refreshing mouth feel.

The wine has a bright new outfit, showing off its exotic and vibrant personality.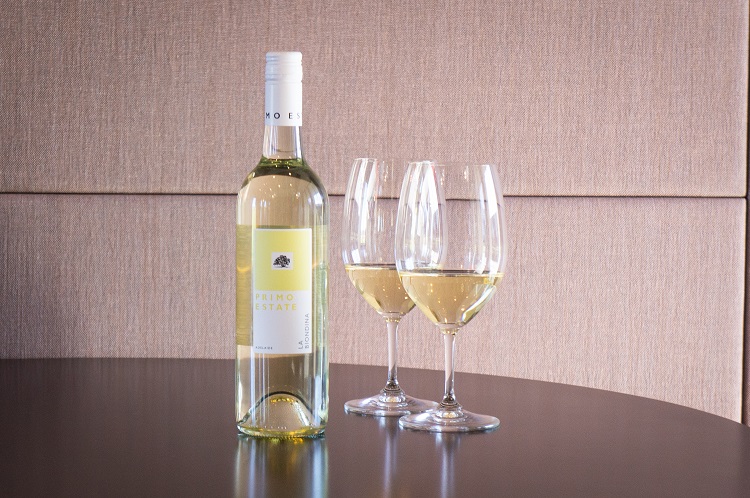 We have just bottled our 2019 JOSEPH First Run Olive Oil!
2019 has been one of the best olive harvests in recent memory – it's been a longer, cooler season. Growers were really able to dial-in picking time.
The first thing we noticed about the 2019 oil was the vibrant colour and pepper notes – perfect material for the JOSEPH First Run. The bottled oil is showing all the spice and fruit vibrancy that amazed us at the press.
The First Run is the first pressing of oil from the harvest's early crop. The yield is low, but fruit characters are at their most intense. In this bright green oil, vibrant olive fruit flavours blend with a clean peppery finish. This is a long and textured oil with notes of green banana and freshly cut grass.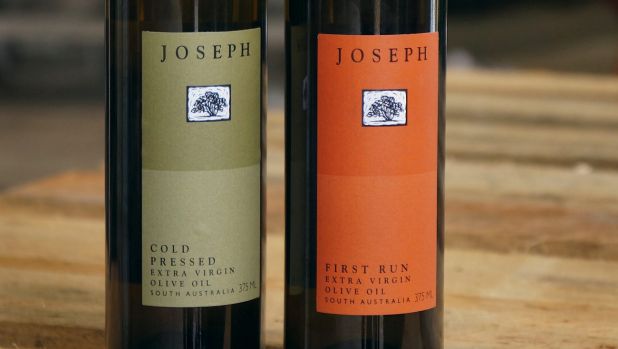 Winemaker Joe Grilli fell in love with the Nero d'Avola grape during his trips to its home of Sicily, Southern Italy. McLaren Vale's warm maritime climate is ideally suited to the rich, spicy Nero d'Avola grape. This limited release is made using traditional open fermenters, and is matured in seasoned oak barrels.
We only made a tiny batch in 2018 and do not expect it to last long!